Alan Marc Smith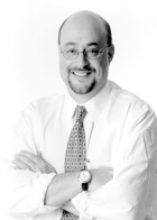 In January 2015, Alan Smith was hired as DLT Solutions as president and CEO.
Alan is a seasoned executive with over 25 years of experience in the technology and software industry.  He is formerly CEO of Westcon Group, Inc., a value-added distributor of unified communications, networking infrastructure, data center and security solutions for vendor partners including Cisco, Avaya, Citrix, and Checkpoint.  At Westcon, Alan oversaw revenue growth from $120 million to over $2.2 billion; grew management and staff from 120 employees to more than 1,400; managed eight acquisitions and 24 subsidiary integrations in 16 countries.
Following Westcon, Alan spent five years as CEO of Electrograph Systems, a leading distributor of advanced display technology products, software and related components.  Earlier in his career, he served as Director of the Business Management group at Bay Networks, Inc. (formerly SynOptics, Inc.) and Director of Contracts at Oracle Corporation.
Alan earned a Bachelor of Arts from Union College in Schenectady, New York, with a concentration in economics.