TX DIR for Amazon Web Services (AWS) Texas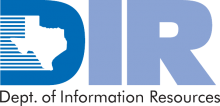 DLT Solutions has been awarded a cloud services contract by the State of Texas Department of Information Resources (DIR). Through this contract, state and local government entities as well as educational institutions in Texas and beyond will now have a fast and cost-effective means to procure cloud-ready solutions from Amazon Web Services (AWS), a leading provider of IT infrastructure and web services. The contract also includes associated support services from DLT Solutions.
The Texas DIR contract is an important procurement vehicle for Texas-based customers seeking to purchase the latest information technology products and services. Texas DIR leverages the buying power of the State of Texas and delivers access to hundreds of products and services at volume discount pricing. Texas DIR allows agencies and public organizations to save time and resources by providing easy access to pricing, ordering process and other information.
Extra Details:

DLT offers DIR customers a 3 percent discount off of Amazon Web Services' published list pricing. For more details about the pricing structure, please see the Appendix C Pricing Index.

DIR Cooperative Contracts Program Details:http://dir.texas.gov/View-About-DIR/Pages/Content.aspx?id=41

To request a quote, please contact cloud@dlt.com customers will receive AWS MSRP when obtaining a Statement of Work or quote.