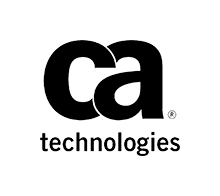 CA Technologies and DLT partner together to deliver innovative software and applications to the public sector.

In a world where government services are being rewritten by software, CA Technologies creates solutions that fuel successful transformations for departments and agencies. From planning to development to management to security, our software helps governments change how they interact with citizens—from the data center to the mobile device. Customers work with us to develop applications and experiences that excite, engage and create resource-saving opportunities. Effectively deploy, monitor and secure their applications and infrastructure. And power innovation by understanding, planning, managing and controlling infrastructure to ensure the best possible outcomes. Partner with CA to thrive in the application economy. Learn more at ca.com/publicsector.


Solutions:
Security
Security designed from the outside in.
Today, security is more than just a challenge for your business. It's also an opportunity to win customer loyalty and boost employee productivity. With identity-centric security solutions from CA, you can make sure that everyone—from your customers to your partners and employees—has seamless access to the right data. They'll enjoy a flawless user experience, no matter what device or platform they're using.
DevOps
Redefine software delivery to innovate faster and thrill customers.
DevOps adoption has taken off, transforming the software factory and revolutionizing application delivery. By redefining culture and leveraging advanced automation to facilitate DevOps, today's practitioners are rapidly translating ideas into breakthrough applications. CA Technologies offers the widest range of dedicated capabilities necessary to accelerate innovation and harness the power of DevOps to maximize customer experience.
API Management​
Propel your digital initiatives from a single launchpoint
In the application economy, businesses rely on APIs to connect systems, deliver better customer experiences and seize new opportunities. Which means efficiently creating and managing APIs is critical. Power your API programs with analyst-acclaimed CA API Management—a proven way to develop the apps that drive your business.
Products
APIM – API Management
APM – Application Performance Management
PPM – Project and Portfolio Management
PAM – Privileged Access Management
Identity Suite
For more information, call 1-800-262-4DLT or email ca@dlt.com.