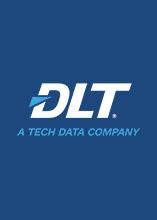 Vice President, Enterprise Platforms & Cloud
As Vice President, Sales, Enterprise Platforms and Cloud, Andre Van der Post works with DLT's channel partners to deliver best-in-class IT solutions from technology vendors such as Red Hat and Amazon Web Services (AWS) to the public sector. Andre previously served as DLT's senior director of cloud programs where he led the development of DLT's Cloud Navigator and helped public sector organizations accelerate their migration to the cloud. Prior to joining DLT, Andre held multiple strategic leadership roles at Oracle before joining AWS as its global partner programs and international partner lead, worldwide public sector.
With a passion for delivering strategic value, Andre brings more than 25 years of strategic IT thought leadership and business development expertise in the design and delivery of IT transformational strategies, solutions and innovation. Andre is focused on helping public sector organizations understand and deliver on the requirements to transform and scale their enterprises through the adoption of advanced technologies, cloud and other emerging technologies. Andre is a constant learner always looking for ways to help deliver value through innovation and superlative delivery. He loves to help other people grow and succeed through active mentorship and coaching and always aspires to be a servant leader.
Andre graduated from the University of Michigan Stephen M. Ross School of Business and from the University of Port Elizabeth with a degree in economics and business management.