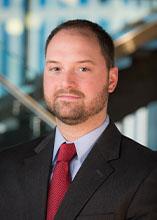 Chris Wilkinson was named President of DLT Solutions, a Tech Data company in 2020. With 15 years experience in the public sector IT market , Chris has played a significant role in transforming DLT into a premier software and cloud solutions aggregator in the public sector market. Currently, as president, Chris oversees the day-to-day operations of DLT and works to enhance DLT's suite of value services uniquely focused on accelerating public sector growth for technology vendors and channel partners, enabling DLT's partners to capture increased share of the $243B public sector market. Since being named President, Chris has led DLT to 7% year-over-year growth , delivering on DLT's mission to deliver increased value and revenue to its technology vendors and channel partners, especially during a time of fiscal uncertainty.
As president, Chris also played an integral role in DLT's acquisition by Tech Data and has since helped to spearhead the combined companies' public sector strategy.
---
Listen to Chris on the Game Changers Podcast
Read the complete transcription on The Sales Game Changers Podcast website.