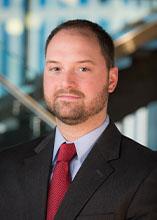 Chris will lead Tech Data's public sector strategy and oversee day-to-day operations of the DLT business. He will continue to enhance our suite of value services uniquely focused on accelerating public sector growth for our technology vendors and channel partners, combining the highly specialized experts at DLT with the strength of Tech Data's technology-driven ecosystem, to enable our partners to capture increased share of the $243B public sector market.
As Senior Vice President, Sales, Chris was responsible for managing and expanding DLT's capabilities in cybersecurity, cloud computing, enterprise platforms, and IT infrastructure. He worked with DLT's technology vendors and channel partners to better align their products and go-to-market strategies to serve the needs of their government customers. Prior to joining DLT, Wilkinson was responsible for immixGroup's capabilities in cybersecurity, big data and analytics, cloud computing, enterprise mobility, IT infrastructure, and business and operations applications. He was also responsible for enhancing technical fluency among immixGroup's employees and managing the company's lead generation and new client acquisition efforts. He led the growth of immixGroup's cybersecurity technology category, expanding the company's partnerships over a 6-year period from 15 manufacturers to more than 100, making it one of the most comprehensive portfolios of cybersecurity software offerings available to government.
He has a B.S. in business administration from the University of Pittsburgh.
---
Listen to Chris on the Game Changers Podcast
Read the complete transcription on The Sales Game Changers Podcast website.