Experiencing the Power of BIM – Volunteering to Empower the Island of Guam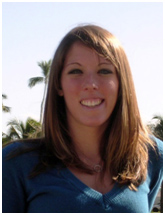 This is the second in a series of blogs that shares the extraordinary and sometimes life-changing stories and experiences of a group of CAD, AEC, GIS and BIM experts who have chosen to share their knowledge with under-served communities and nations. These volunteers work hand-in-hand with KnowledgeWell, a non-profit organization whose goal is to transform the barriers faced by under-resourced nations into opportunities for successful business enterprise and public sector programs. From Guam to Palau and beyond, KnowledgeWell helps these communities to become more self-sufficient, increase their visibility in the global marketplace and create awareness of sustainable, environmentally friendly business practices.
If someone would have told me five years ago that one day I would be standing in Chamorro Village (on Guam) watching people dance to a ukulele-filled island version of "Achy Breaky Heart", I would have given them a look of disbelief.  Although the song was quite an entertaining surprise, it was just one of many unexpected, yet wonderful, experiences that I would encounter on my trip to Guam with KnowledgeWell.
This volunteer excursion in 2010 was my first experience working with KnowledgeWell, and it definitely won't be the last.  While there, I was given the opportunity to head several technology hands-on experiences for local Guam leaders, as well as a volunteer site project at the Port Authority of Guam.  My teammates were Las Vegas Valley Water District AM/FM/GIS Manager Jon Pickus and Parsons Brinckerhoff VP Rachel Arulraj. The KnowledgeWell Sustainable Solutions Series was entitled "BIM- Design and Operational Efficiencies."  As experts, KnowledgeWell gave us an outline of what educational topics needed to be covered and then granted each team member the freedom to choose content that we felt would not only be relevant to, but excite the attendees as well.  Unlike standard training, the purpose of my sessions was to allow CEO's, owners and government leaders to experience the power of BIM. I chose to introduce them to Navisworks Manage, a BIM collaboration software used for interference checking and construction sequencing produced by Autodesk.  This provided a great networking opportunity, and even led to these owners sending employees to attend my company's for-profit training class that I led later that week.
It was exciting to share my technical knowledge face to face with professionals who have limited access to this knowledge.  On Guam, many people are still producing 2D work.  Exposing them to the ways that new technology can help their offices was very rewarding.  Accessibility to these new technologies in a rapidly-changing industry is something I think most of us take for granted.  I'll never forget how appreciative the Guamanians were to have the opportunity to use the technology first-hand.  Furthermore, I am grateful that my employer, U.S. CAD, practices corporate social responsibility by supporting my volunteer experience.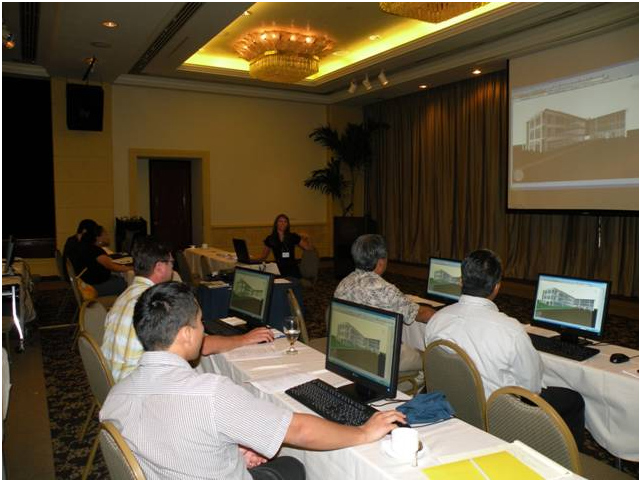 BIM clash detection hands-on experience for owners and other leaders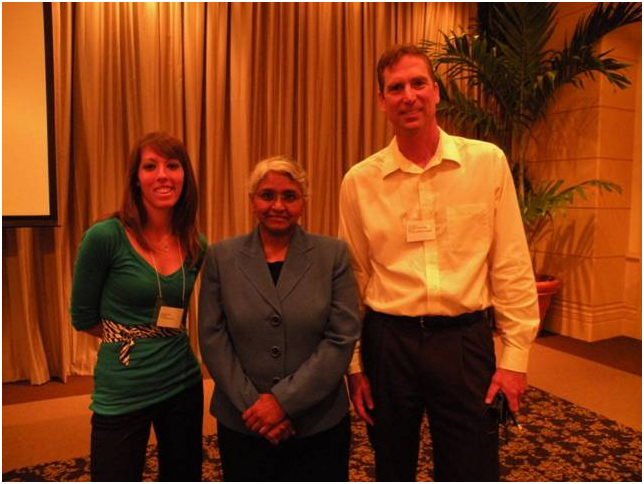 Me with fellow volunteers and wonderful people, Rachel Arulraj and Jonathan Pickus
Fast-forward a few hours after a great event, and I'm sharing an amazing evening near Tumon Bay with a group of incredible people – volunteers Rachel Arulraj and Jonathan Pickus with his wife, and the KnowledgeWell crew.  Amongst great food, conversation, shopping at the Chamorro cultural market, and yes, to the tune of Achy-Breaky Heart, I had a blast and made new friends and colleagues while I was at it.  I have since kept in touch and see them at conferences.  Every time I do, I'm reminded of the wonderful experiences we shared on Guam.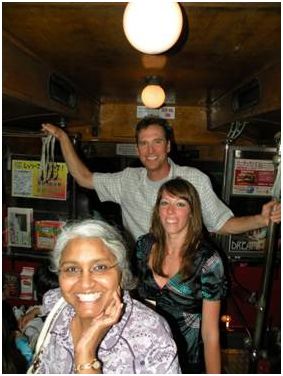 Our Knowledge Well volunteer team of experts on the trolley into town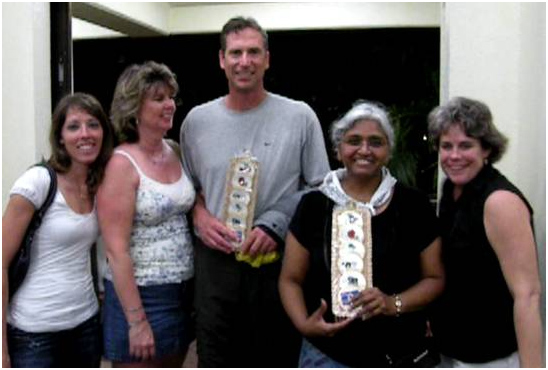 Happy Chamorro Village shoppers!
Lastly, of course, it's great to travel to exciting places like Guam, a gorgeous island in the Pacific.  Although I was living in Hawaii at the time and had been snorkeling and diving to my heart's desire, there was something unique and beautiful about the waters off of Guam (and Palau too, so I've heard).  One thing that a low exposure to technology and development has promised is an untouched, clear, healthy underwater environment.  It's like seeing the ocean in High-Definition!  Now, with more rapid development, Guamanians must have a full understanding of new technologies which will allow a minimal impact on the environment. KnowledgeWell, in combination with experts like you, can deliver this for the people of Guam.
The next time I get an opportunity to volunteer with Knowledge Well, I will jump at the chance.   If you have an opportunity now, there's just one question to ask yourself – why not?!
By Kristina Bollin, Technical Specialist, U.S. CAD

Kristina Bollin | Technical Specialist
www.uscad.com
Related Articles