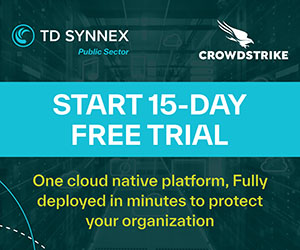 We stop breaches. CrowdStrike provides cloud-delivered continuous security management, breach prevention and identity protection across enterprise IT networks on-site and in the cloud. Its flexible architecture, human and AI intelligence analysts and extended partner network deliver a security platform built upon zero trust principles enabling end-to-end data security.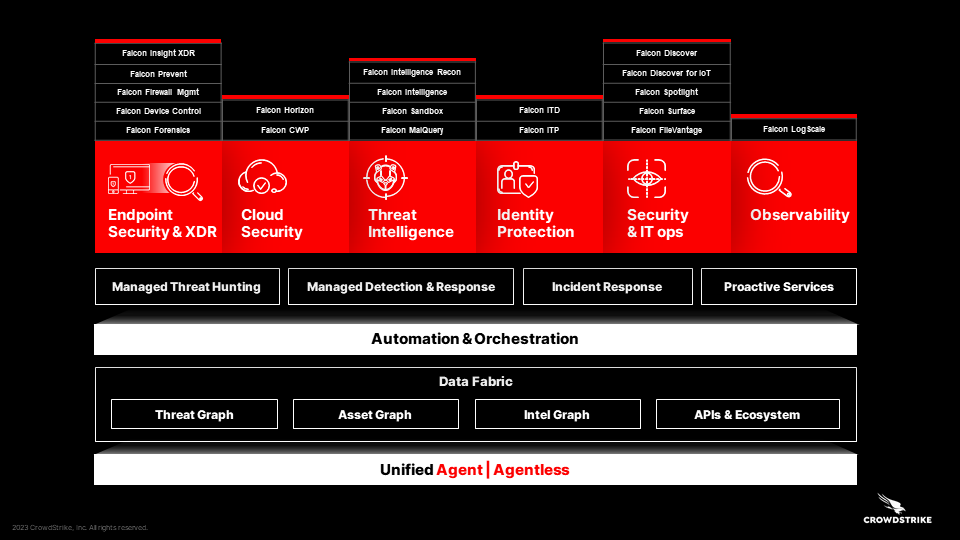 SIMPLIFY

ENDPOINT SECURITY
100% cloud-native architecture. Optimized for simple and rapid deployment at scale, including for federated organizational structures. No on-prem equipment required.
Single-agent platform. A modular solution that empowers endpoint consolidation strategies, enabling customers to replace five or more legacy or single-purpose solutions.
Platform agnostic. Radically simplifies endpoint management — securing laptops, desktops, servers, cloud workloads and mobile devices in one console.
Simple and efficient. The CrowdStrike Falcon platform's remote response and one-click network containment capabilities enable operators to swiftly prevent incidents from becoming a breach.
Integrated threat intelligence. Rapid identification and understanding of known threat actors targeting your environment — within a single console.
The Key to
Stopping Breaches

The CrowdStrike Falcon® program is powered by cloud-scale AI patented smart-filtering
technology to deliver rapid and scalable deployment,
superior protection and performance, reduced complexity and immediate time-to-value.