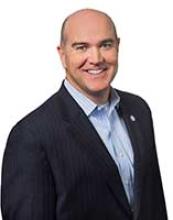 Senior Vice President of Public Sector Sales
Eddie Franklin serves as senior vice president of public sector sales at DLT Solutions and senior vice president of public sector and sales at TD SYNNEX. In his role at DLT, Eddie leads channel partner and technology vendor engagement, and contracts. Franklin, alongside Reyna Thompson, oversees DLT's go-to-market strategy and prospective technology vendor and channel partner outreach.
At TD SYNNEX he leads its public sector programs, OEM sales and strategy for N.A., TD SYNNEX's dedicated federal government sales team. Franklin joined SYNNEX Corporation in 1998 and has held various positions within the corporation. Eddie began SYNNEX' focus on public sector in 2000 and has continued to build expertise and competency in all three pillars: state & local government, education and federal. He also led sales integration of Westcon-Comstor after SYNNEX's acquisition in 2017. Franklin is a graduate of The Citadel, the Military College of South Carolina.