Wednesday, Jul 15, 2020, 2:00pm - 3:00pm EST
​Join experts from CrowdStrike​ and GuidePoint Security for an informative threat intelligence workshop session where they will:​
Examine the complex discipline of threat intelligence and the operational focus areas organizations need to take into consideration;
Discuss best practices of how to holistically understand threat adversaries and review associated threat actor capabilities and infrastructure, as well as their tactics, techniques, and procedures;
Demo CrowdStrike's solutions for how federal agencies can protect against attacks, stop threats, and maximize security resource.
Be part of the conversation - How Federal agencies work tirelessly to keep our nation and its most precious assets safe from an unrelenting and increasingly complex stream of cyberattacks.
Speakers

Jason Rivera, Director: Strategic Threat Advisory Group, CrowdStrike – Jason Rivera is an internationally experienced intelligence, cybersecurity, and national defense professional who possesses 13+ years of experience innovating at the intersection of security operations and technology. While in the private sector, Jason has advised and led the development of cyber intelligence programs for large Fortune 500 companies and US Government agencies. Prior to his entry into the private sector, Jason served as an Intelligence Officer in the U.S. Army where he attained the rank of Captain and participated in a variety of roles, including assignments at the National Security Agency (NSA), U.S. Cyber Command (USCYBERCOM), as well as having served in combat tours overseas. Jason possesses Master's Degrees in Security Studies from Georgetown University, and Economics from the University of Oklahoma.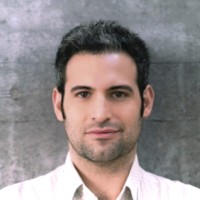 Jean-Paul Bergeaux, Federal CTO, GuidePoint Security – With more than 22 years of experience in the Federal technology industry, Jean-Paul Bergeaux is currently the Federal CTO for GuidePoint Security. Jean-Paul's career has been marked by success in technical leadership roles with ADIC (now Quantum), NetApp and Commvault and SwishData. Jean-Paul focuses on identifying customers' challenges and architecting innovative solutions to solve their complex problems. He is also a thought leader on topics that are top of mind for Federal IT Managers like Cyber Security, Cloud, Big Data, and Business Continuity.