Radford University Red Hat IDIQ
Period of Performance:
January 30, 2015 - April 30, 2023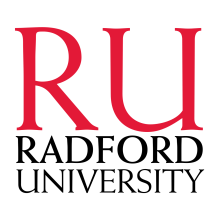 About / Contract Overview
The mission of the Department of Procurement and Contracts is to support the purpose and goals of Radford University -- its educational, research, and public service missions -- by purchasing quality goods and services at competitive prices, using proper financial stewardship for payments, and providing responsive and responsible service to all university departments.
We achieve our mission by being dedicated to excellence in customer service, providing avenues of access to businesses, processing orders in a timely manner, streamlining operations, pursuing cost savings, identifying new sources of supply, developing relationships with small, women and minority-owned businesses, and complying with all laws of the Commonwealth of Virginia.
This acceptance agreement signifies a contract award to DLT Solutions, LLC to provide Red Hat Software Licenses and Subscriptions.
Learn More and Request a Quote
To learn more about the products and services DLT provides for Radford University Red Hat IDIQ (RU15007) or to obtain a quote, please call 800.262.4DLT (4358), or email programmanagement@dlt.com or fax 866.708.6867.
In addition, please refer to the following information about DLT's contract:
For any unresolved issues, problematic orders, or post-delivery issues, please contact DLT's Contracts Program Office:
Chris Kline
Program Manager
Tel: 800.262.4DLT (4358)
Email: programmanagement@dlt.com