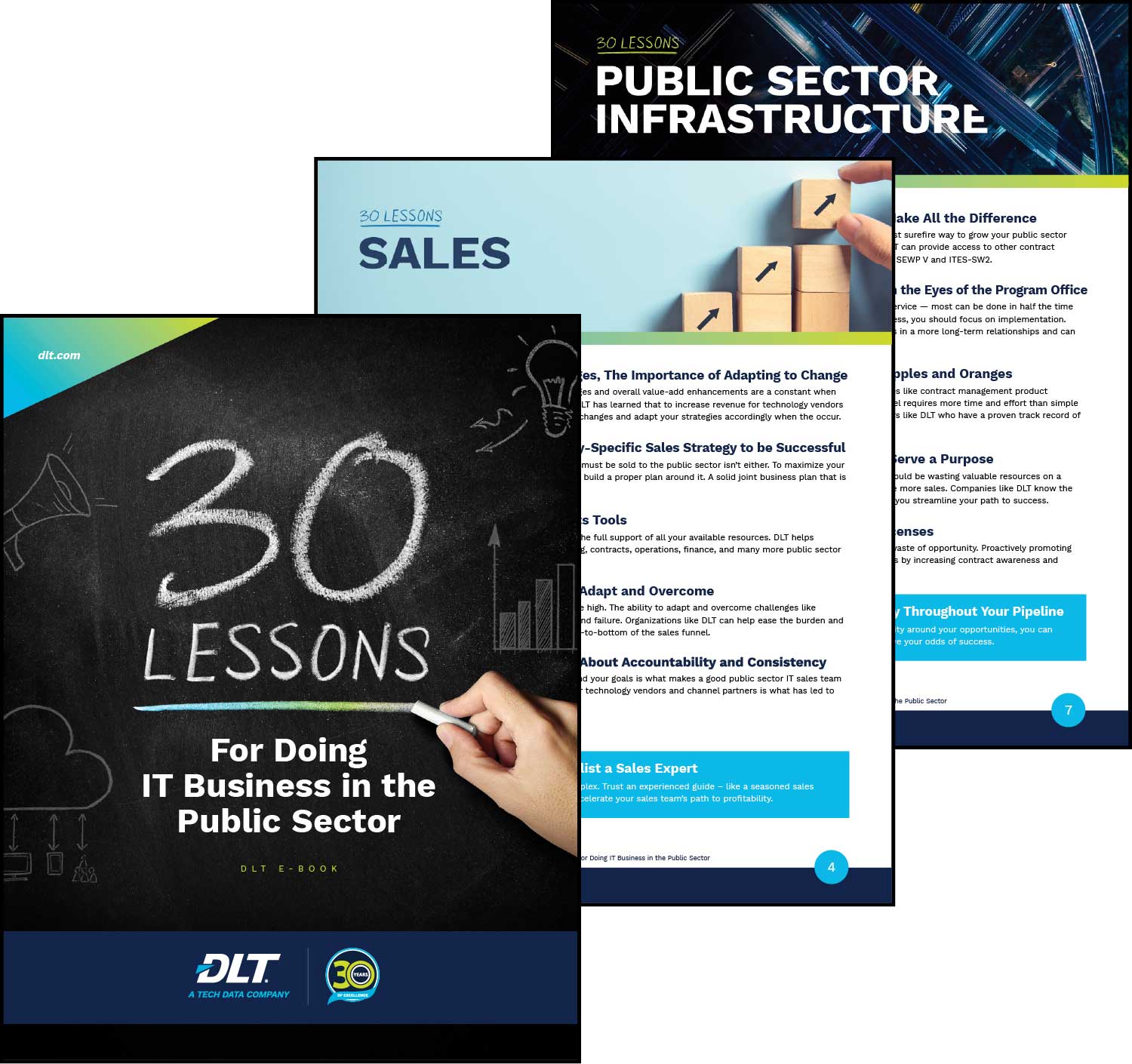 For more than 30 years, DLT has been accelerating public sector growth for channel partners and technology vendors. We know the best ways for companies like yours to grow public sector business, fast.
DLT is sharing 30 lessons that you can use right now to expand your public sector business today. These lessons will cover every aspect of public sector business, including marketing, sales, channel enablement, contract vehicles, market insights, engineering and more.
Please complete the form below to download 30 Lessons eBook today!