Repurposing Historic Buildings for Modern, Open-Office Layouts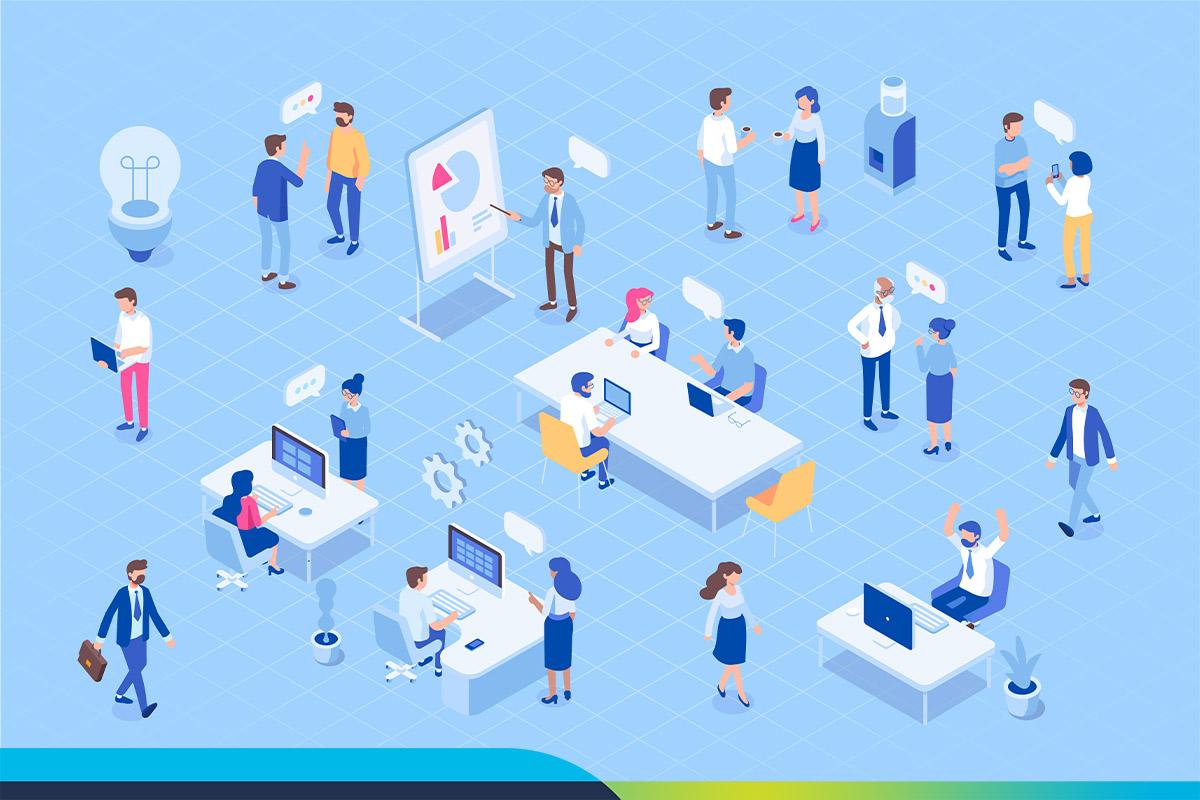 Historic buildings hold a special place in the hearts of architects, workplace planners, and employees. There's something alluring about creating workspaces within the confines of century-old stone or retrofitting a Victorian Era home into offices.

For all their uniqueness, repurposing historic buildings for modern workplaces isn't as easy as replacing a few light fixtures and brushing on a new coat of paint. Most older structures are governed by sometimes-strict regulations overseen by historic districts – the first was created in South Carolina in 1931.

Buildings within such districts form a historically or architecturally significant area. A historic designation is meant to preserve the character of the locales, but not freeze them in time by prohibiting upgrades. Typically, historic buildings with regulated districts must maintain their exterior look-and-feel. What happens inside is usually fair game.

As with any renovation, bringing a historic building into the 21st century requires careful planning. That's where a robust integrated workplace management system (IWMS) comes in. Here are a few tips for using your IWMS to maintain the original feel of historic buildings while still creating a modern workplace:
Research local regulations – Though not directly tied to an IWMS, the regulations and restrictions of unique historic districts will determine how you are able to design and renovate spaces. A great place to start is the National Register of Historic Places. If the building is listed, your next call will likely be to the city Planning Commission.
Determine staffing levels – How many employees will be physically present every day vs. shift or occasional visits by remote workers? This will define how many permanent workspaces you designate in your IWMS and how many agile seating options are needed.
Measure capacity – Before removing or adding interior walls, determine the capacity you need for each room and use IWMS scenario planning to see if your current floor plan is workable for existing and future employee levels.
Hire a great architect – A professional architect, especially one experience in renovating or modernizing historic spaces, can bring your workplace vision to life. Leverage their expertise with your IWMS to determine new capacities and scenario-plan regarding where to put departments and employees.
Compare and adjust – Is your existing floor plan still viable in the new space? Using the move management tool in your IWMS, compare square footage per person and department, desk/office assignments, and work shifts with current designs with proposed floor plans.
Be transparent – Moving to a new or renovated space is stressful, especially for employees. Keep staff updated on construction, floor plan options, and seat locations using your IWMS. And be open to ideas and feedback.
And don't forget to look at the whole picture. Repurposing other historic buildings on your property not typically used as office space can be another way to add more capacity - especially when trying to maximize your back-to-work strategy. Your IWMS can help you plan across multiple buildings and sites.

With careful planning and valuable insights from an IWMS, the feeling of walking into your repurposed workplace for the first day of work will become a memory that joins the countless others contained in those historic walls.