How to Manage Change for a Frictionless Workplace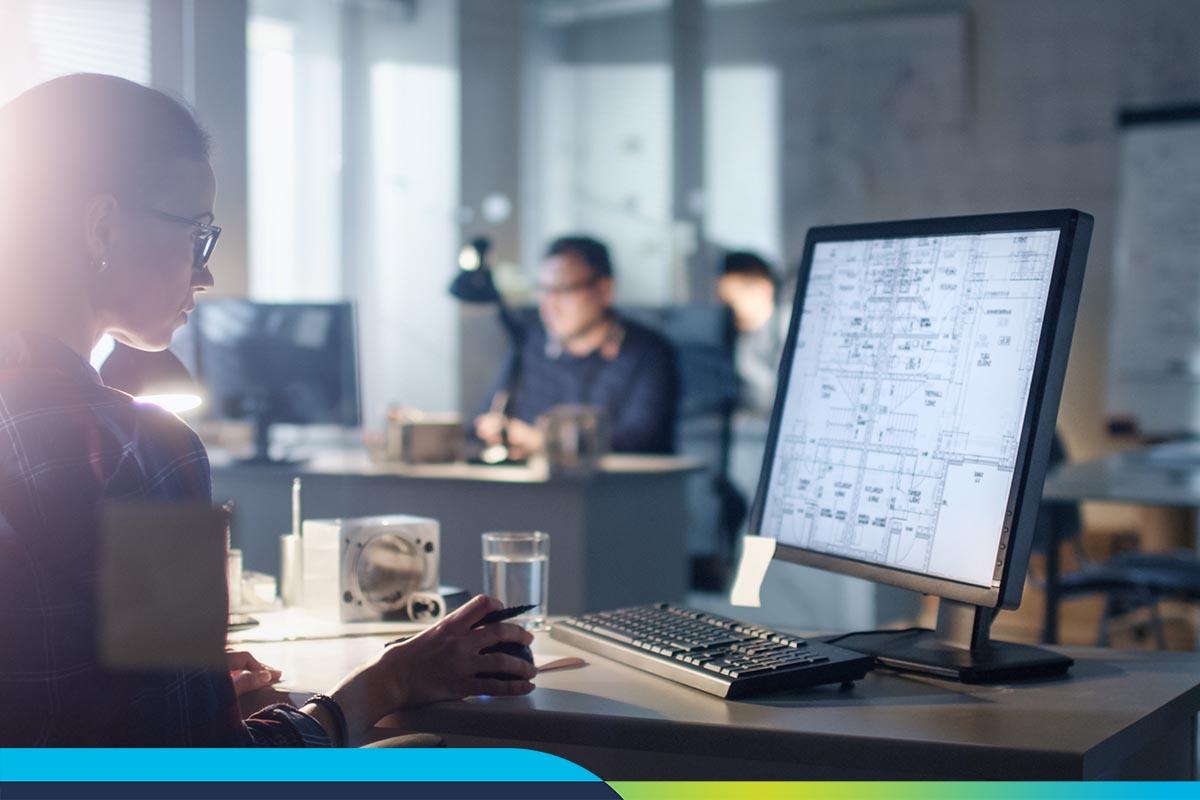 Since early 2020, COVID-19 has forced us to work in ways we couldn't have expected or anticipated. Some agencies are only now beginning to reopen their central workplaces. Others never will.
As we navigate the return-to-office journey, we're only at the very beginning of what's certain to be a monumental change in how and where people work, and how space is managed. As organizations chart a course forward, it's important to look at what we can reasonably predict, and where we just don't have answers yet.
Change begets friction, unless you embrace it
Over the past 18 months, people developed new habits, found new routines, accommodated new lifestyles, and ultimately reacclimated to life during a pandemic. There's no such thing as flipping a switch and going back to the way things were. Organizations need to embrace permanent and ongoing change.
Change inevitably creates friction. The best way to get ahead of it is to acknowledge it. Be upfront and transparent as employees return to work, and shed light on changes with a positive outlook. The more employees know, the less anxiety there is surrounding an uncertain future.
Provide status updates on workplace policy changes and processes
Designate leadership points of contact for questions, explanations, and training
Provide a forward-looking timeline for enacting changes
Involve employees and get buy-in before enacting sweeping policies
Ensure adequate information, resources, and direction when instituting changes
Whether it's a change in your desking policy or a new process for improving traceability, change shouldn't be unexpected. The moment it is, organizations will encounter friction—sometimes enough to grind operations to a halt. When everyone is on the same page and ready to embrace change, the result is as-intended—even if there are simple snags along the way.
There's more change coming
The thing about change is that it's ever-present. While agencies adjust to their own "new norm," leadership also needs to look ahead at how new work styles will affect company operations in the future. Not every organization is starting from the same place, and not every destination is the same.
For some organizations, centralized workplaces are a thing of the past. In a recent survey by Mercer, 94% of employers believe productivity has remained the same or better than before the pandemic, and 39% said they'd seriously consider quitting if forced to return to an office. The path forward is in the cloud and their ability to create synergies in a decentralized, digital workplace.
Those flocking back to offices also find themselves facing significant changes. According to a SpaceIQ leadership poll, only 17% of executives surveyed a plan to return to a traditional workplace. Instead, they're planning for bigger, more accommodating workplaces and the ability to support flex work. Nearly 75% of CRE experts expect space demands to grow over the next 12 months; 56% of executives expect to need more space over the next three years.
As the operational strategies of organizations come into focus, so does the future. Will your company be one that embraces WFH, coworking, and a decentralized strategy? Or, will you double down on a workplace that gives people a reason to return to the office? However the transition shakes out, it needs to be as frictionless as possible.
It's okay not to have all the answers
Organizations don't need to predict the future when it comes to orchestrating a well-run workplace post-pandemic. What they do need is situational awareness and the ability to be flexible, data-driven, and strategic. It's not enough to embrace change: you need to welcome it.
Plan for the variables you can account for, such as where and how your employees want to work. Then, take action to welcome change around those variables—adopting flexible desking for a return-to-office or cultivating a culture of communication for remote work teams with a tool such as Archibus, by iOFFICE + SpaceIQ. It all comes down to shaping a positive workplace experience amidst variables that continue to change.
Organizations that prime employees for change and give them the ability to adapt will put themselves in a position to avoid the friction that might bog others down.
To learn more about planning for change and shaping workplace operations around it, contact us.