Top Takeaways from the FY24 Federal Budget Request: Civilian Agency Edition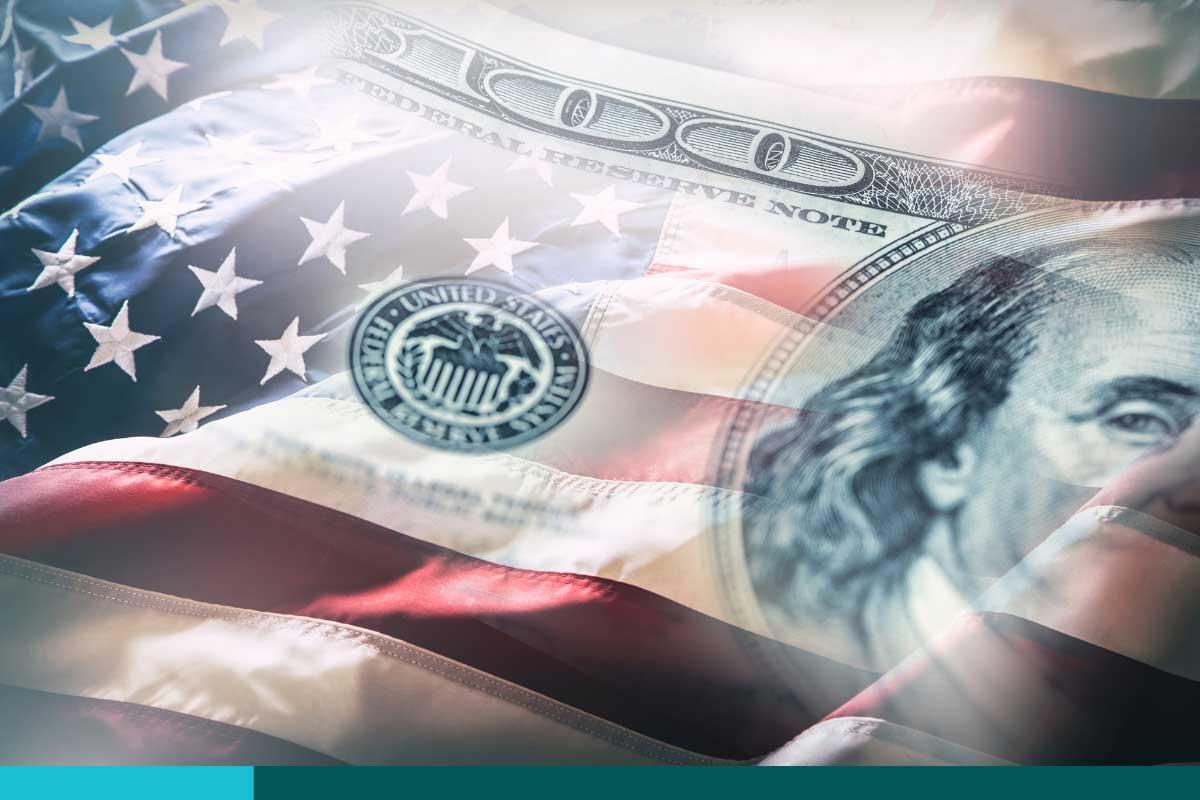 Recently, we covered the top highlights and technology pinpoints to hone in on for the DoD's share of the FY24 federal budget request. We'll take a look at the civilian side of things as well, spotlighting five agencies in particular that will likely have among the biggest IT projects and initiatives across the federal civilian landscape in the next fiscal year. Spoiler alert – there's a lot of funding to go around.
Opportunities across the VA, DHS, DoE, SSA, and DoT
Overall, civilian agencies are set to receive funding associated with healthcare-related needs, clean energy initiatives, personnel retention, training, pay and leave, global leadership priorities, and IT and infrastructure improvements.
The Department of Veterans Affairs (VA)
Whether you're newer to the space or a seasoned veteran, pun intended, to the VA's operations, you'll find opportunity abounds with the Department of Veterans Affairs this coming fiscal year. According to the federal government, the budget requests $137.9 billion in discretionary budget authority for 2024, a $3 billion increase over the 2023 enacted level. We'll see this translated to several important initiatives, especially for those in the IT space.
Top priorities across the VA include addressing toxin exposure via a fund dedicated to veterans, ongoing funding for healthcare, with special focus on mental health needs, as well as investment in both medical infrastructure and IT modernization.
For vendors eyeing those specific IT requirements, the budget highlights in particular the need for "…an additional $619 million above the 2023 enacted level, for a total of $6.4 billion, for VA's Office of Information Technology (IT) to continue upgrades to the VA IT systems. It also provides $1.9 billion to continue modernizing VA's Electronic Health Record to ensure veterans receive world-class healthcare well into the future."
The Department of Homeland Security (DHS)
The budget requests $60.4 billion in discretionary budget authority for 2024, a $0.6 billion or one-percent decrease from the 2023 enacted level.
DHS' priorities this coming fiscal year include immigration service protocols, natural disaster resilience, sustainability and conservation, as well as the focus for many vendors: heavy investment in cybersecurity and infrastructure security protection. Included in their specific IT needs is an additional $145 million for the Cybersecurity and Infrastructure Security Agency (CISA), for a total of $3.1 billion. This includes $98 million to implement the Cyber Incident Reporting for Critical Infrastructure Act and $425 million to improve CISA's internal cybersecurity and analytical capabilities. Vendors in IT will want to remain focused on CISA, as it maintains and updates critical infrastructure cybersecurity needs.
The Department of Energy (DoE)
For the Department of Energy (DoE), the budget requests $52 billion in discretionary budget authority for 2024, a $6.2 billion or 13.6-percent increase from the 2023 enacted level. DoE is focused this coming fiscal year on a number of initiatives; chief among them is the continued advancement of climate and clean energy programs.
Vendors in the IT realm will want to pay particular attention to technologies requested for clean energy, as well as a working knowledge of the Creating Helpful Incentives to Produce Semiconductors and Science (CHIPS) Act. It functions to support research and development within science and innovation, and hones in on the technology needs of domestically produced semiconductors; a key component to many IT products. According to the budget, the administration is also placing a special emphasis on the following additional information technology needs:
"…identifying and accelerating novel technologies for clean energy solutions, including a historic $1 billion investment in the acceleration of efforts to achieve fusion, a promising clean energy power source; provide new computing insight through quantum information science and artificial intelligence that addresses scientific challenges; expanding innovation in the microelectronics ecosystem; leverage data, analytics, and computational infrastructure to strengthen and support U.S. biodefense and pandemic preparedness strategies and plans."

The DoE isn't short on technology product and service requests in FY24. If you're a vendor offering any of the listed requirements, DoE should be high on your list of targeted accounts.
The Social Security Administration (SSA)
The Social Security Administration (SSA) budget requests $15.5 billion in discretionary budget authority for 2024, a $1.4 billion or 10-percent increase from the 2023 enacted level. SSA's request this year speaks to vendors in the tech space, as it looks to improve customer experience (CX) services, which will require upgrades and maintenance to its existing IT components and systems. It intends to upgrade technologies associated with its phone systems, so IT vendors with both endpoint device and network capabilities will want to watch for opportunities there.
The Department of Transportation (DoT)
Finally, the Department of Transportation (DoT) budget is requesting $27.8 billion in discretionary budget authority for 2024, a $1.8 billion or 6.7-percent increase from the 2023 enacted level. DoT's primary objectives this year include continued infrastructure and freight rail upgrades, increased funding for the secure movement of goods via ports and waterways, as well as personnel education and training. When we delve into specific investments linked to information technology, it's likely we'll see a continued need for vendors targeting projects related to the Infrastructure Investment and Jobs Act (IIJA) from 2021. Information technologies will play a key role in this coming fiscal year's objectives of building out a network of electric vehicle chargers, as well as data collection and analysis services.
Shaping the Requirement
There's no shortage of opportunity available across the civilian agencies covered here. FY24 promises to bring plenty of procurements for IT vendors. Getting in front of the requirement, before it's formed, is key. Capturing a portion of the available dollars will involve meeting with, knowing the right language, legislation and timing of need for the government, effectively placing your key technology needs at the forefront of the program manager and contracting officer's mind.
About the Author:
Susanna Patten is a senior analyst on the TD SYNNEX Public Sector Market Insights team covering tech domain centric trends across the Public Sector.