The DoD's FY24 Budget: Intel and Insights from the Latest Request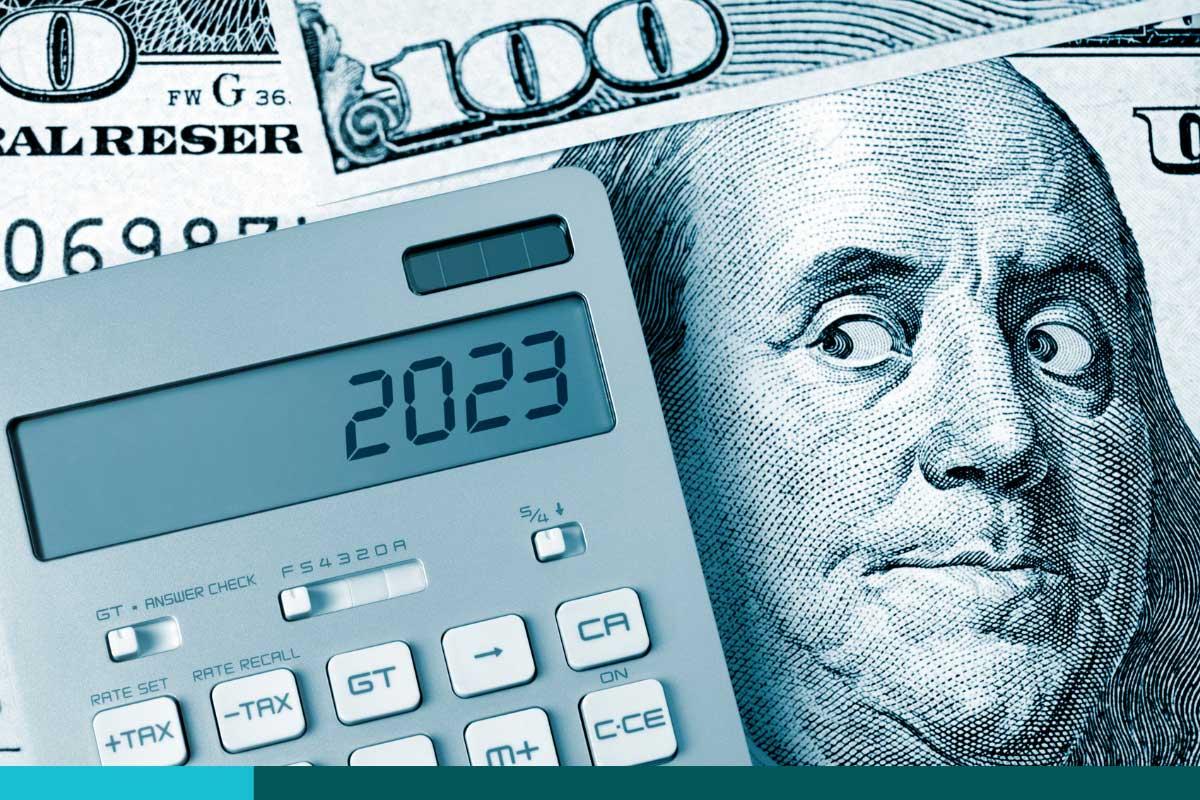 It's March again, and that means the madness of the tournament, or rather the federal budget process, has begun. It's the time of year when the federal government places its bets on priorities and initiatives that will require funding in the coming year(s). We'll take a look at the Department of Defense's (DoD's) specific call-outs, what to watch for, and where you might place your own technologies across the complex landscape of agencies.
Readiness, R&D, and Dominance
On March 9, 2023, the Biden-Harris Administration submitted to Congress a proposed Fiscal Year (FY) 2024 Budget request of $842 billion for the Department of Defense (DoD), an increase of $26 billion over FY 2023 levels and $100 billion more than FY 2022.

The total $842 billion request breaks down to $185B for Army, $255B for the Navy, $259B dedicated to the Air Force, and approximately $141B Defense-wide.
This latest budget request notes an overall stance of global competition among adversaries, with particular focus on the People's Republic of China (PRC) and Russia as it relates to the US' need to maintain both its readiness and bolster dominance across research and development (R&D) and deterrence initiatives. Readiness, or strategically building and maintaining warfighting forces and capabilities, is a key component woven across number of elements. Requests for funding targeted to this objective across each DoD agency include:
Army readiness - $28.8 billion
Navy readiness - $52.8 billion
Marine Corps readiness - $4.4 billion
Air Force readiness - $39.9 billion
Space Force readiness - $3.3 billion
U.S. Special Operations Command readiness - $9.7 billion
Joint Capabilities - $7.1 billion
Vendors looking to capture dollars associated with readiness objectives will find information technology needs attached for example to the Army's ground and aviation training strategies to train and prepare soldiers, leaders, and units to support current and future operations. The Air Force also calls out the request for IT upgrades, specifically to modernize its network infrastructure and strengthen their cybersecurity posture, enabling worldwide training and exercises to field an agile combat force.
Research and Development will also see an uptick in importance in FY24, as it's tagged to receive $145B. There's further frank and elaborate discussion of the need to maintain dominance, while jointly activating and empowering the men and women in military with an ample pay raise. In addition to the more sweeping objectives, the DoD is also keenly aware of its investments, and enhancing and improving its procurement processes with an estimated $170B set aside for acquisitions alone. This is the largest chunk of change for procurement in history.
IT Investments
While the budget request is heavy on building and maintaining tactical equipment and upgrades, it certainly doesn't fall short in noting IT investments as they relate to securing the Defense Industrial Base (DIB). As a vendor in technology, you will find plenty of opportunities in the coming fiscal year.
Notably, the artificial intelligence (AI) space is set to receive $1.8 billion, encompassing a number of technology products and services designed to aid in more efficient problem-solving and decision-making across agencies.
Anyone following the progress of the Joint All-Domain Command and Control (JADC2) effort will be pleased to see $1.4 billion "to transform warfighting capability by delivering information advantage at the speed of relevance across all domains and partners." JADC2 is the joint effort to provide interoperable technologies, sensors, IT and communications equipment within and between DoD agencies.
Blending the need for function with IT security, $3.7 billion is also marked for installation resilience and adaptation, including cyber-secure microgrids with backup power and battery storage, and electrical transmission and distribution improvements. As with many of the equipment and infrastructure investments across the request, most include a need for information technology and cyber-resilient security.
The DoD has continued to bolster its cyber security needs, as directives related to building its zero trust architecture as well as the more recently released National Cybersecurity Strategy in March of 2023 have published guidance and deadlines for securing IT networks and infrastructure. The budget request builds on these objectives, adding in another $13.5 billion for cyberspace activities as well, representing a notable 20% increase from FY23 levels.
Targeting the Right Space in FY24
It's clear the Department of Defense is focused primarily on enhancing the existing forces with secure, resilient and dominant initiatives. Opportunity abounds for those in the IT space, as it is keenly baked-in across nearly every investment, from weapons systems to the more tactical AI capability needs. Another fiscal year of requested funding has yet again surpassed the previous. There's no shortage of dollars available; it's simply a matter of approaching agencies with the technologies capable of effectively addressing these requested FY24 budget objectives.
About the Author:
Susanna Patten is a senior analyst on the TD SYNNEX Public Sector Market Insights team covering tech domain centric trends across the Public Sector.