The Growth of Esports in Education: A Guide for Vendors and Resellers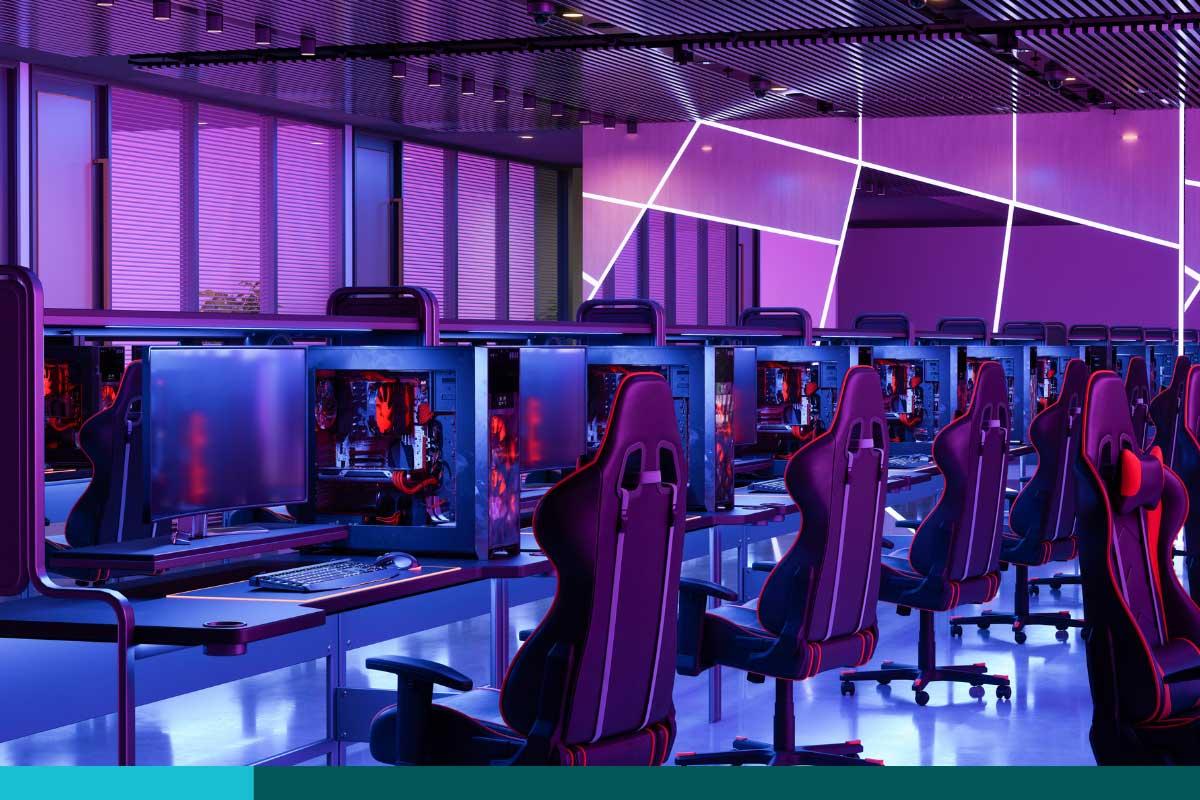 In recent years, we have seen the rapid growth of esports (electronic sports), or competitive video gaming, with the global esports market already surpassing $1 billion and, according to a recent report from Stratview Research, expected to reach over $9 billion in 2028. Therefore, it should be no surprise that this trend has caught the interest of educational institutions, especially considering over 60% of esports fans are within the age range of the average secondary and post-secondary student, between 13 and 26 years old.
Since the academic esports market is much newer than the whole esports market, now is a great time to get in on the action. Esports in education is rapidly growing and presents many opportunities for IT vendors with an interest in the education market. Academic esports services and products are on the rise and the market is still developing so we feel now would be an opportune time to provide you with information that can help you get a foothold into this rapidly growing market.
Given stark differences in the approach of esports between higher education and K-12, we will split this article into higher education and K-12 sections, starting with higher education.
Higher Education
A sizable number of universities now have esports programs and that number keeps increasing. In fact, as of December 2022, over 270 universities have varsity esports teams and several universities have spent millions of dollars on esports arenas. Universities increasingly view strong esports programs as valuable recruitment tools and are competing for the name recognition and potential merchandising opportunities that comes with having a highly successful esports team.
This growth of esports in higher education provides numerous opportunities for IT vendors. For instance, universities investing in esports teams will likely want services and products facilitating content streaming and equipping esports teams with powerful hardware. Universities may also have an interest in services aiding in event management for competitions (either in-person through school's local area network or remotely through the internet), advertising, marketing, merchandising for their esports teams, data analytics and performance tracking to better identify how to improve their esports teams, and IT infrastructure for esports arenas. In states where sports betting is legal, there may also be opportunities for vendors in the gaming industry.
Of course, some universities have been more successful in their esports endeavors than others, and universities with larger, more successful esports programs also tend to be bigger spenders in the industry. The University of California – Irvine, for instance, is one of the top esports universities and was one of the first public universities with an esports program. Its esports initiatives include more than just its esports team, as well. UC Irvine has invested in an arena, an annual esports conference, and even esports informatics. Other particularly notable esports universities include Miami University, which has the first division 1 varsity esports team, Boise State University, and Georgia State University.
All this buzz in esports has even led to some universities offering scholarships for promising esports players. In 2020, for instance, universities awarded over $16 million to attract top esports talent, and 130 universities offer esports scholarships as of December 2022. This higher-ed excitement, and the potential for scholarships, has helped motivate K-12 schools to invest in their own esports programs.
K-12
When selling esports IT products to K-12 schools, it is important to recognize that K-12 school administrators have very different motivations when it comes to esports than administrators in higher education. In K-12, decision-makers will be much more receptive to your esports products if you focus on the secondary benefits of having an esports team, such as esports' ability to increase student engagement, make students more interested in STEM programs, and improve students' collaborative and social skills. In fact, esports participants receive many of the same benefits as traditional sports participants thanks to the team-based competitive atmosphere. Additionally, esports allow for greater inclusion in school-based competitive team-building. Students, such as those in wheelchairs, who may find themselves unable to participate on traditional school sports teams are likely to have a much easier time joining esports teams, providing those students with many of the same benefits their peers on traditional sports teams have had access to for decades.
Furthermore, K-12 schools are going to be interested in utilizing their existing hardware as much as possible. Many competitive video games such as League of Legends and DOTA II do not require high-end computer hardware and can be played on the desktops you might find in the typical K-12 school computer lab. If you are intent to sell higher end devices, it is definitely worth your time to mention how those devices can be used outside of just esports. For instance, a high-end computer capable of playing graphically-intense games at high frame rates is also likely to be more adept at handling computer science, robotics, engineering, and similar coursework. Advertising gaming computers by touting their ability to both play games and improve STEM classes will likely get you far more traction than just focusing on esports, alone.
For the most part, K-12 esports is largely decentralized. State-specific esports leagues such as the Michigan High School Esports league and the Illinois High School Esports Association are generally more popular than large national leagues, and vendors and resellers are likely to find more success selling to individual schools or school districts rather than targeting leagues. That said, there are still a few notable esports organizations with national reach such as the High School Esports League (HSEL), the largest national K-12 esports league with over 3,000 member schools, and the North American Scholastic Esports Federation (NASEF), a nonprofit aiming to foster students' interest in STEAM, communication skills, and problem-solving skills through esports. In fact, NASEF already has several corporate and government partners including Hewlett-Packard, Tallo, and the U.S. Department of State.
A recent estimate, per FutureSource Consulting, predicts an over 15% compound annual growth rate in the installed base of esports PCs by schools over the period from 2022 to 2027. Given this growth, it is not improbable that esports for esports' sake may one day become an interest for the average school administrator, much like school administrators view traditional sport now.
Conclusion
Esports is a fast growing market in education that is creating a plethora of opportunities for those selling hardware, network services, marketing services, data analytics products, and more. Breaking into this space, however, requires an understanding of end user's goals with their esports programs. Higher education and K-12 institutions have very different esports motivations and provide opportunities for different types of products, for instance. Keeping the end user's motivations in mind should help you break into this new market and establish a foothold in a growing space that will only become more competitive as time goes on.
About the Author:
Gabriel Zighelboim is an analyst on the TD SYNNEX Public Sector Market Insights team covering IT procurement trends across the public sector.