China, China, China and the Race for IT-Enabled Air Superiority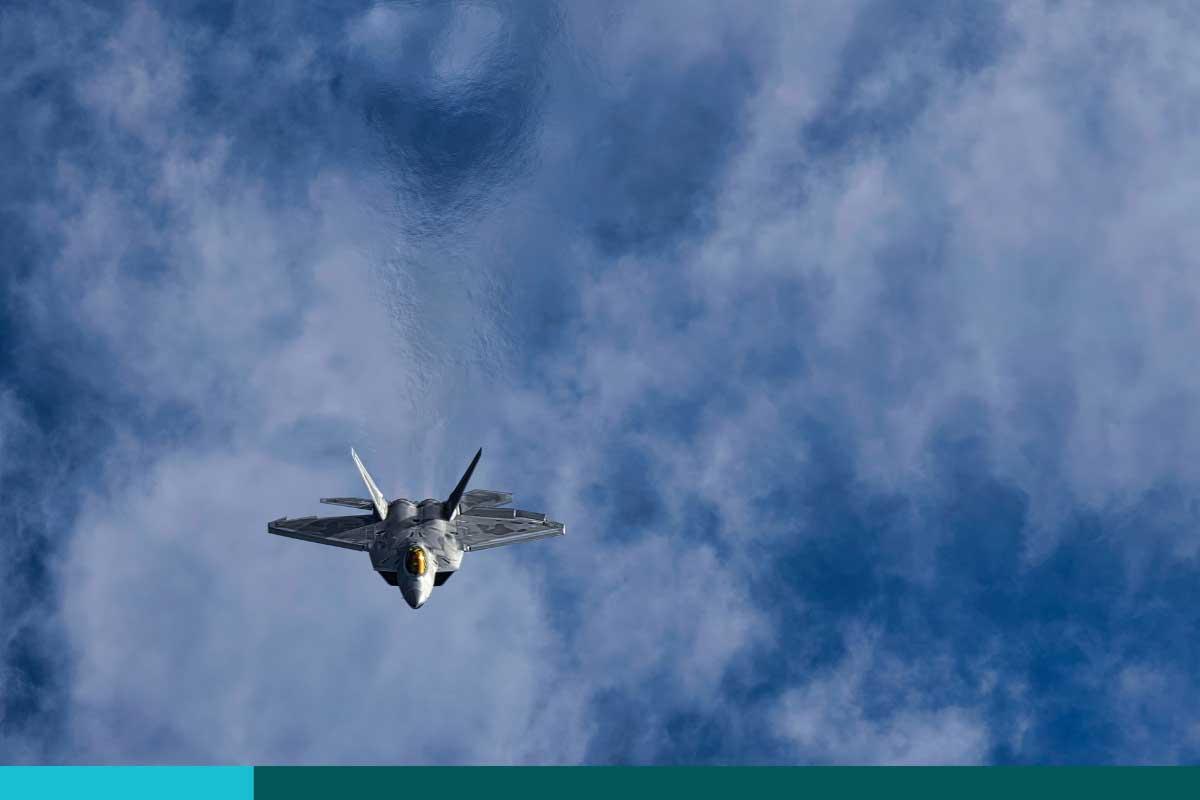 The Air Force hosts an annual summit known as Department of the Air Force Information Technology and Cyberpower (DAFITC) in Montgomery, Alabama, right next to Maxwell Air Force Base. It's an opportunity for Guardians, Airmen, academics, and IT industry to come together to discuss pain point remedies and high-level plans and strategies. It is also an opportunity for branch heads to strike deals that lead to the adoption of modern and effective systems, meant to enable air superiority. Ms. Venice Goodwine, the department's recently new CIO kicked off this year's DAFITC in late August., She discussed plans to accelerate the cloud in FY24, drive cybersecurity from a policy angle, and focus on the Warfighter with data driven decision-making. Goodwine branded her motto for the conference, that our group mission was to figure out proper 'investment for tomorrow's fight'. Her motto demonstrates the need for urgent precision planning. Many of us in the audience knew what "tomorrow's fight" was all about. While there's certainly threats from Russia, North Korea, and Iran, it should come to no surprise the main focus of the event was the looming threat of the People's Republic of China (PRC). On Day 3 of the conference, LT Gen Robert Skinner, from DISA gave a keynote speech, where he said, the USAF and rest of the military has three priorities in FY24, China, China, China.
The Race for Technology Dominance
Over the last few years, the PRC has implemented a strategy known as "Made in China" (MIC) 2025, a focus to become the leader in manufacturing, encompassing 10 advanced technology sectors including cyber communications and aerospace. In this pursuit, the PRC has developed the "Belt and Road initiative" (BRI), aimed at creating a global infrastructure network over land and sea, spanning much of Asia, Africa, and parts of South America. Accompanying the BRI, China has also set up a Digital Silk Road, allowing them to tap into BRI countries with digital infrastructure, exploiting their connectivity for gain. Since PRC has a fusion of their civilian business world and military, they have begun to capture sovereignty over the countries' commercial assets, allowing them to control cyberspace and tech designs in this section of the world. To add to this growing power, China institutionalized the 2017 National Intelligence Law, Article 7 that forces Chinese companies to cooperate in Chinese intelligence gathering. Dwayne Florenzie, presenter, from the Office of Commercial and Economic Analysis group, indicated that the Chinese tech giants Baidu, Alibaba, and Tencent have been completely manipulated by PRC government for investment control. The Air Force is seeking collaboration from industry. Both parties need to come together to provide the military with advanced technology, while also acknowledging the constraints of limited budgets.
Florenzie stated there's a race for state superiority over a few IT arenas, including phones, laptops, surveillance cameras, IoT technologies, cloud, 5G, and small Unmanned aircraft systems (UAS). Small UAS, in fact, have been heavily utilized in the Ukranian-Russian war. There's a lot of data being collected by China who manufactures most of this equipment. DJI, a drone company, represents about 80% of the small UAS market. The United States military is engaged in buying plenty of Chinese technologies, many of which are listed parts on the GSA. One of the conference themes concerned combatting Chinese IT consumption in the DoD. The entire community needs to get better at partnering and strategic sourcing. The DoD will need to figure out how to properly source IT made from the USA and allied nation companies. A key insight from the conference highlighted the necessity for the private IT sector to prioritize constructing technology solutions using non-Chinese components. Furthermore, it's essential to develop comprehensive solutions that undergo thorough vetting. It's imperative for everyone to exercise due diligence in this area, prioritizing security and integrity over short-term profits, to ensure our intelligence and communications are not compromised.
Eyes on Taiwan and the Pacific Theater
Most session speakers at DAFITC, remarked on the critical threat facing Taiwan. The PRC continues to expand its Indo-Pacific influence, and Xi has declared a timeline for "unification of the rebel province", by 2040, with mentions as early as 2025. Currently, China is constructing a joint Chinese-Cambodian naval base capable of housing large ships and aircraft squadrons. The creation of this base means that our capability of allied responses in the region will potentially be reduced. The PRC has outperformed in the region to increase its military presence in the South China Sea Islands, including creating man-made islands for bases to exert influence around the Gulf of Tonkin. China's tech modernization and deployment over the last 10 years has seen drastic growth. Starting with the initial PRC army investment, Xi moved many investments to various other military units, making them incredibly lethal over 100 miles from their coast line. Officials at the conference claimed the likelihood of the USA entering combat within the next 5 years is close to a 30% chance. Thus, every US and allied base in the Pacific could be under fire, and we need to be ready, as we have not faced a threat like this in decades. Currently China has anti-satellite capabilities that would make signal crews hard to maneuver. China sees the information domain as imperative. Industry can help with out-of-the-box tailored solutions that not only safeguard intelligence but deter electronic warfare from preventing its communications.
The Six Fights and Industry's Call of Duty
The USAF desperately needs aid from industry to combat China's influence and aggression, in what the organization calls the "Six Operational Fights", – a doctrine that informs what airmen must win simultaneously by being empowered to make decisions. These six fights include:
Fight to deter and compete
Fight to get into theatre
Fight to get into the air
Fight for air superiority
Fight to deny adversary objectives
Fight to sustain ourselves, our allies and partners in competition and conflict
IT industry can lay a pivotal role in bolstering these strategic areas. The Airforce needs help putting the human at the center of design, – not just making IT interfaces look aesthetically pleasing, but making them more functional. If your technology includes AI, you will want to be able to speak to how it is human centric and how it aligns to the unique needs and mindsets of Airmen. Access security systems, likewise, will need to be automated with risk-based and behavior-based dynamic protocols to enhance auditability, making it easier on airmen operators. Do you have a technology that enables Airmen to maneuver and validate the domain flexibly, meeting the standards of readiness? While platforms are a force multiplier, speed creates an imperative advantage, and AI and automation enable the warfighter to act swiftly and intelligently. In this regard, there is an obligation of shared responsibility for all stakeholders, including those who do business with the Air Force, to come to the table with honesty and mission-oriented precision. Both the USAF and your business will prosper if you bring your IT solutions to the discussion, knowing what problems you can solve, how your solutions can be connected, and who can access it safely.
About the Author:
Kevin Shaker is the Senior Manager of Lead Gen & Market Intelligence on the TD SYNNEX Public Sector Market Insights team, specializing in helping technology companies find additional opportunities in the U.S. public sector.