Modernizing State Unemployment Insurance Systems: IT Addressable Opportunities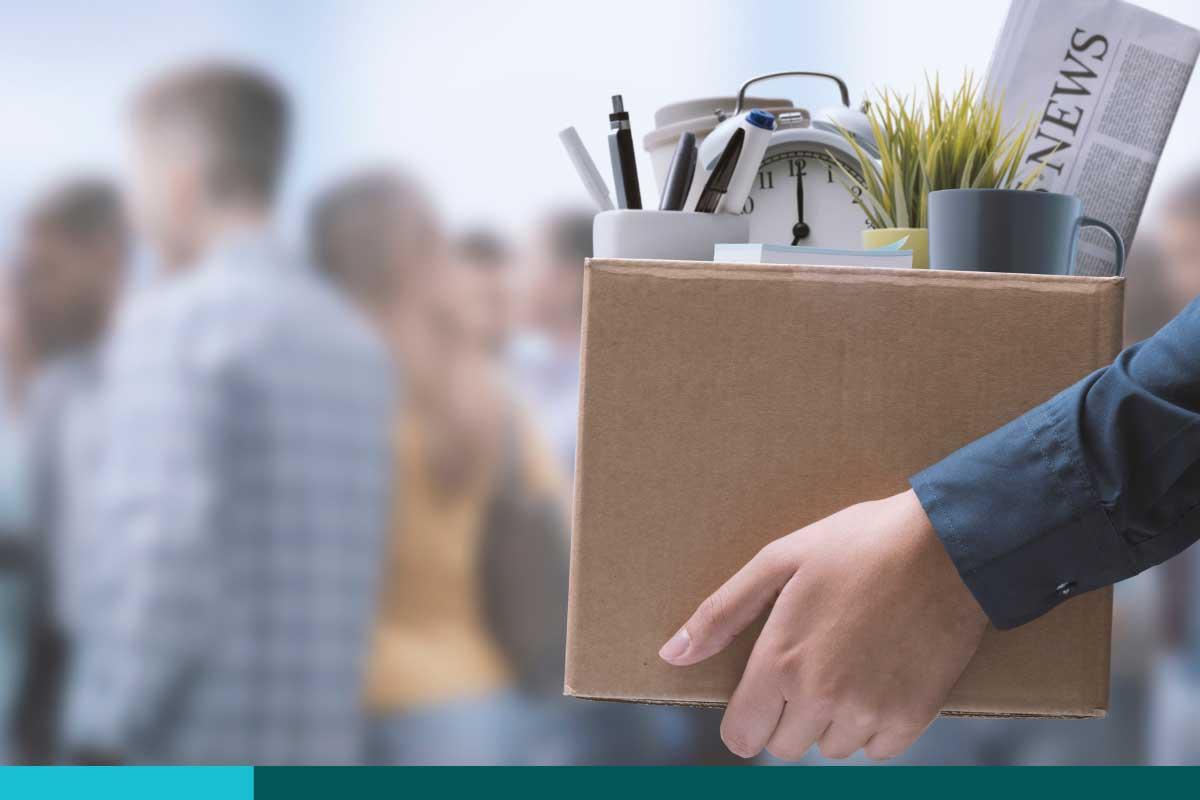 Numerous reports by various organizations, including the Government Accountability Office, have consistently found insufficiencies in state unemployment insurance programs. These insufficiencies were laid bare during the COVID-19 pandemic when increased need for such services, combined with an increase in fraudulent activity targeting unemployment insurance programs, overtaxed states' unemployment insurance systems. Many of the challenges faced by state unemployment insurance programs, fortunately, have IT-based solutions, and the pandemic's impact on unemployment insurance programs has led to renewed interest in implementing those solutions. Knowing which opportunities are out there and how to make use of those opportunities offers a plethora of potential sales for IT vendors.
To start, the federal government has recently offered a substantial amount of grant money for state unemployment insurance programs. In fact, in 2023 alone, the Department of Labor (DOL) announced three funding opportunities which, together, provide up to $377 million of American Rescue Plan Act (ARPA) money in grants to states for unemployment insurance system improvements. The DOL has awarded $204 million of this money to states specifically for unemployment insurance system IT modernization which the states will use on cloud migration, the implementation of modular and API-driven IT systems, and customer experience improvements. An additional $100 million of this grant money will go to combatting unemployment insurance fraud through ID verification systems and fraud prevention and recovery strategies, creating opportunities for digital identification and data privacy and access solutions. Much of the remaining grant money is targeted to states implementing recommendations from the tiger team initiative, a DOL initiative in which the Department of Labor dispatches experts to states who provide recommendations for improving those states' unemployment insurance programs.
In addition to grant money, the DOL is operating numerous pilot programs such as an artificial intelligence prototyping project initiated in partnership with Stanford University and a claimant experience pilot project initiated in partnership with New Jersey and Arkansas. Some of these pilots have already led to more expansive projects such as a 2022 pilot in Arkansas, performed in collaboration with the General Services Administration (GSA), to implement identity verification through Login.gov. Since this Arkansas pilot, DOL has started offering ID-verification systems, in partnership with GSA, through Login.gov to every US state. DOL has so many unemployment insurance projects going on that, in 2021, the department even established an Office of Unemployment Insurance Modernization to coordinate all of the agency's unemployment insurance modernization efforts.
Knowing what money is out there is just one piece of the puzzle. Vendors also need to understand the challenges unemployment insurance programs face and the IT solutions with potential to address those challenges. One such challenge is the fact that many state unemployment insurance programs rely on aging and outdated infrastructure. In fact, many states need to address their unemployment insurance programs' IT infrastructure before their unemployment insurance programs can fully benefit from the latest technologies. This challenge creates opportunities for IT infrastructure modernization and cloud solutions. Additionally, faced with increasing unemployment insurance fraud and the administration of a system that becomes more resource-taxed during economic downturns, states can benefit from the use of AI and algorithmic solutions to detect and respond to fraud and to process claims. Unemployment insurance programs also need data privacy and security and e-verification solutions to address fraud.
Vendors interested in pursuing unemployment insurance modernization opportunities should speak with state workforce development departments. Different states use different names for their workforce development departments, but some common names are "Department of Workforce Development," "Department of Labor," "Department of Labor and Industrial Relations," and "Department of Employment Security." Vendors should also look at which states DOL has recently awarded unemployment insurance IT modernization grants to for additional insight into which states have money earmarked for unemployment insurance modernization. While not all state unemployment insurance modernization money comes from DOL, DOL grants' ability to cover multiple states at once makes for an efficient way to identify some potential customers. Additionally, when selling IT solutions to state unemployment insurance systems, it is important for vendors to remember many unemployment insurance systems run on very outdated technology, some of which originate as far back as the 1970s. Some states may need to update their IT infrastructure before they can implement other IT solutions.
While vendors will likely find more opportunities reaching out to individual states than to the Department of Labor, direct communication with DOL is still a valuable source of unemployment insurance modernization opportunities. One such source of DOL opportunities, for instance, is the numerous unemployment insurance pilot programs the organization runs. While these pilot programs generally only target a small number of states, should one of these pilot programs be successful, vendors may find themselves with an early foothold into a more expansive project based on the successful pilot. The Department of Labor also provides core infrastructure for unemployment insurance programs to states, potentially creating other opportunities for IT vendors. If you are interested in communicating with DOL on the department's unemployment insurance modernization initiatives, reach out to the Department of Labor's Employment and Training Administration.
The COVID-19 pandemic led to renewed focus on state unemployment insurance programs, but that renewed interest may not last forever. Therefore, it is important for vendors interested in making use of these opportunities to act quickly. Fortunately, the TD SYNNEX Public Sector Market Intelligence Team is available to help you identify states and programs with relevant opportunities to you.
About the Author:
Gabriel Zighelboim is an analyst on the TD SYNNEX Public Sector Market Insights team covering IT procurement trends across the public sector.