Axonius is the cybersecurity asset management platform that gives organizations a comprehensive asset inventory, uncovers security solution coverage gaps, and automatically validates and enforces security policies. By seamlessly integrating with nearly 300 security and management solutions, Axonius is deployed in minutes, improving cyber hygiene immediately. Covering millions of devices at customers like The New York Times, Schneider Electric, Landmark Health, AppsFlyer, and many more, Axonius was named the Most Innovative Startup of 2019 at the prestigious RSAC Innovation Sandbox, was named to the CNBC 2019 Upstart 100 list, and was one of the 20 Rising Stars on the Forbes 2019 Cloud 100 list.

Recent News
Your Cybersecurity Asset Management Platform.
Simple. Powerful. Comprehensive. This is the asset management solution you've been looking for.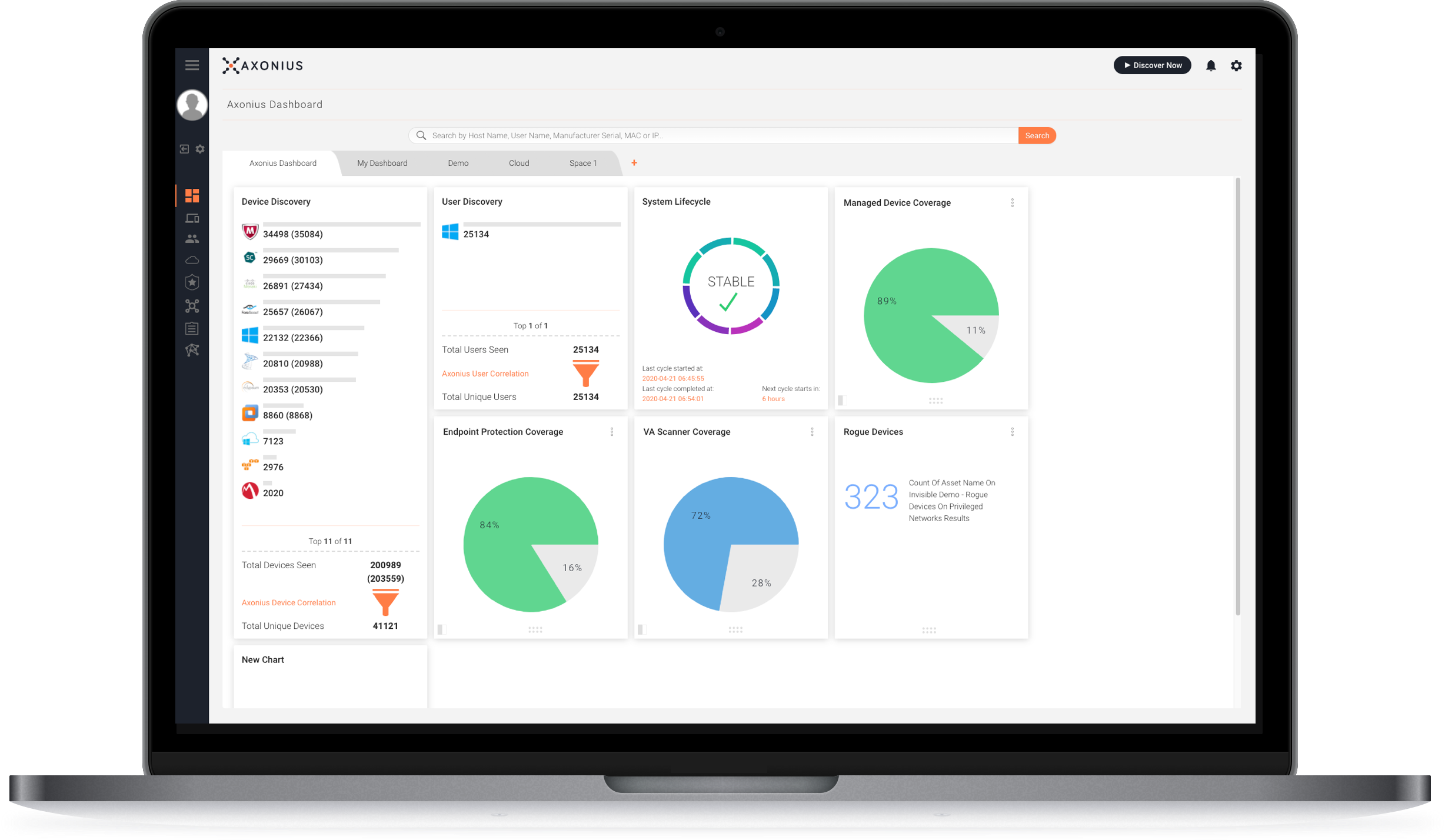 Get a complete inventory of your environment.
What blind spots? With integrations to 254 sources of business data and no agents to install, Axonius inventories all your assets in a matter of hours.
Identify coverage gaps in your asset security.
Got gaps? Not anymore. Use ongoing or one-off queries to discover how each asset stacks up against your cybersecurity policies.
Validate your security policies and automate enforcement.
Problem found? Problem solved. Leverage custom enforcement sets, set triggers, and automate responses to optimize your security policy enforcement.