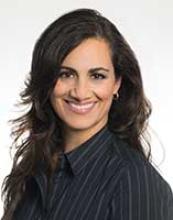 Senior Vice President of Public Sector Vendor Management
Reyna Thompson serves as senior vice president of public sector vendor management at TD SYNNEX Public Sector and senior vice president of product management at N.A. TD SYNNEX Public Sector and Security & Networking. In her role at DLT, Reyna oversees Information Technology Management (ITM) and Next-gen Technology vendor sales, marketing, legal, market intelligence and internal business operations. Thompson, alongside Eddie Franklin, leads TD SYNNEX Public Sector's go-to-market strategy and prospective technology vendor and channel partner outreach.
Over the past several years, Thompson has led a continual expansion of the SYNNEX line card with key vendor partners for both established and emerging technologies; pulling them together into a cohesive program for delivering technology innovation. Reyna positioned SYNNEX Technology Solutions Groups to take a leading role in delivering DX solutions to our resellers and vendor partners, and helped the SYNNEX Security & Networking Group to address the market shift as a result of the COVID pandemic. This was accomplished by providing secure application delivery, digital access, tracking, and response for remote (i.e., Work from Home) employees, in addition to cybersecurity and detection for healthcare, and other data-critical industries. In 2023 Reyna was named one of CRN's Channel Chiefs and is routinely named on CRN's Women of the Channel Power 100.
Thompson joined SYNNEX in 2002 as Associate Vice President of Solutions Marketing for the Technology Solutions Division. Prior to working with SYNNEX, Thompson worked for Gates/Arrow Distributing, where she held various roles dating back to 1993.