Revit 2019 is Here. It Has Everything You Asked For.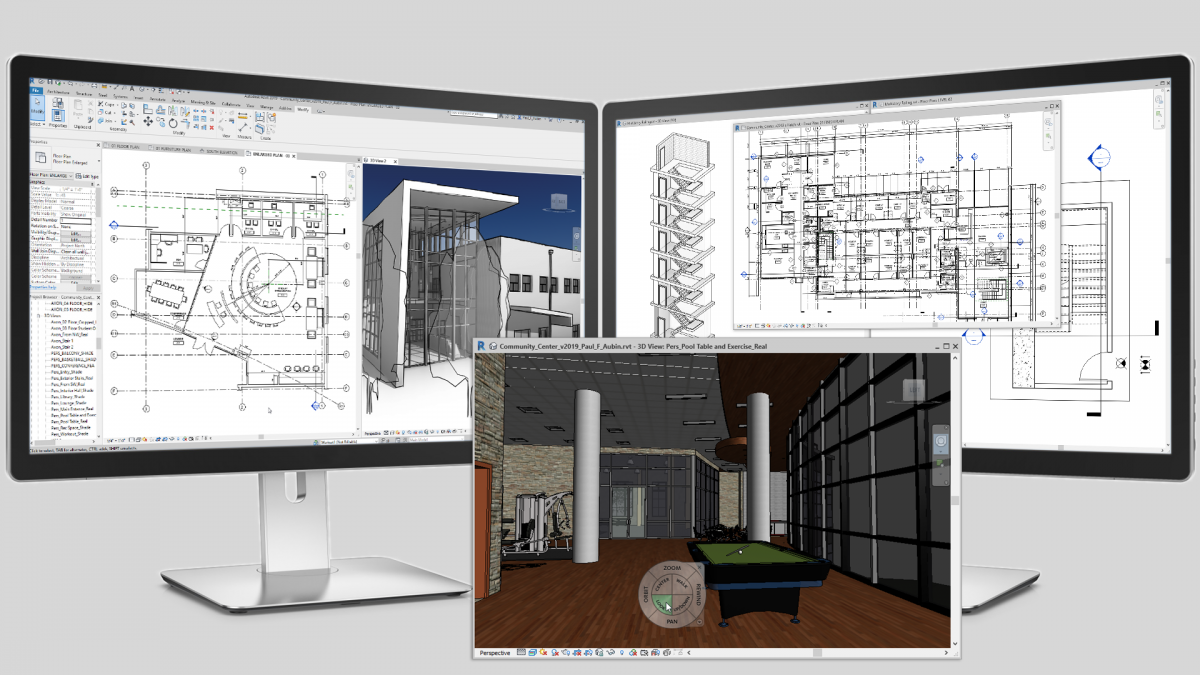 Aside from developing one of the sought after building information modeling (BIM) software in the industry today, you've got to hand it to the Revit product managers over at Autodesk—they listen.
Revit 2019 is here and the flagship BIM program delivers on many of the suggestions and feedback that Autodesk solicits on its Revit Ideas web page. In addition, Revit 2019 brings improvements to the overall design environment with a completely re-written view management system that also lets you take full advantage of multiple monitors.
New technologies and capabilities also include:
• The ability to do more of your work while in 3D.
• Support for industrialized construction by better connecting design and fabrication workflows.
• Expanded modeling capabilities for detailed steel design and fabrication functionality for pre-cast concrete.
• Improvements to primary/secondary hydronic networks that were rolled out in Revit 2018.1 and 2018.2.
Check out the Autodesk Revit product team's blog for a full overview of what's new, including which top customer requests are now included in Revit 2019.
All of these features are also available as part of the Autodesk AEC Collection – a more cost-effective, flexible, and simple way to access an integrated set of Autodesk tools and workflows, including Revit, Civil 3D, InfraWorks, and more, than buying them separately.
Want to Learn More?
Join DLT Solutions and Autodesk for a "Revit Tips and Tricks" workshop in Washington, D.C. on May 8, 2018. Learn more and register here.
Featured image courtesy of Autodesk.