2024 Higher Education Outlook: The Role of Technology in Institutional Resilience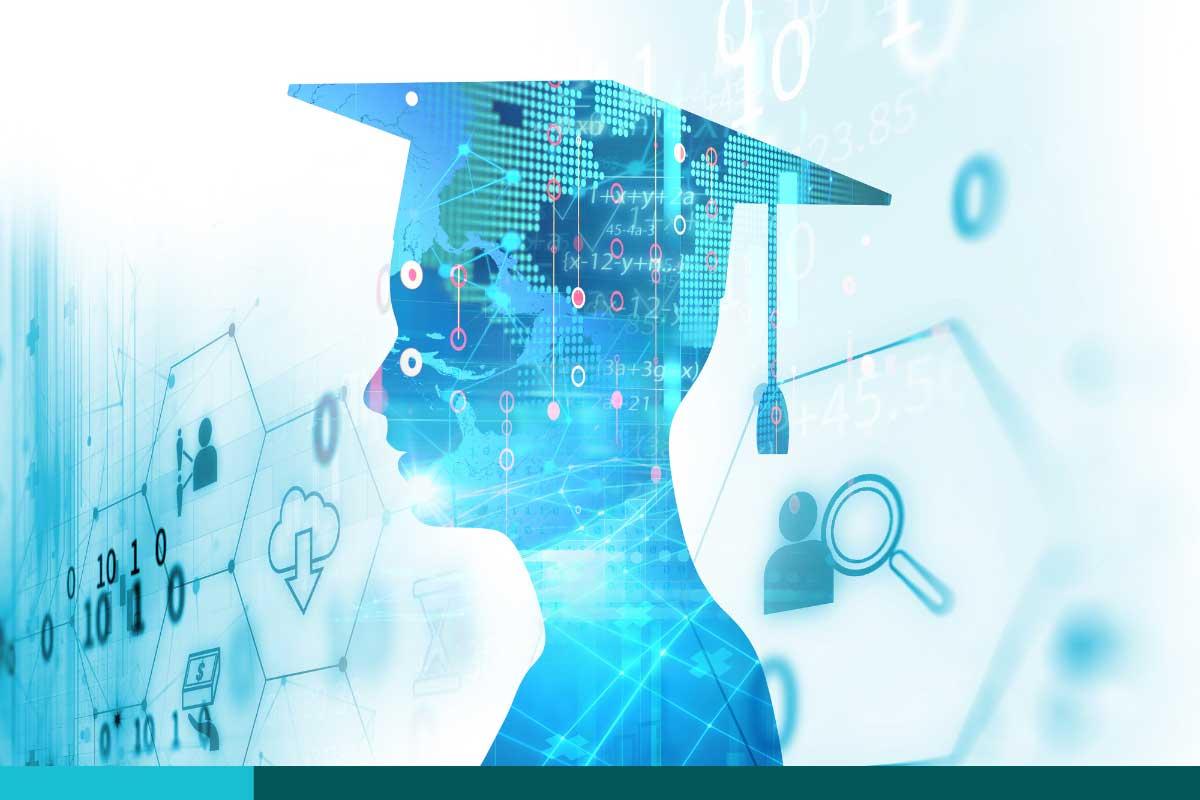 The annual EDUCAUSE conference highlighted higher education technology trends, goals, challenges, and how to identify a way ahead for higher education institutions to be successful in today's modern world.
The 2024 EDUCAUSE Top 10 priorities list addresses the confluence of technology, data, and the workforce, and how they work in tandem to further higher education's goal of creating institutional resilience. Institutional resilience incorporates mission resilience, operational resilience, and financial resilience, and the supporting technologies that help create long-term adaptability and sustainability.
These key technology trends, priorities, and policies are influencing IT buying decisions and more broadly, the future of higher education.
FY 24 Top Priorities
Once again, the number one top priority for higher education institutions this year emphasizes cybersecurity as a core competency. In today's ever-changing world, higher education institutions need to be prepared for unforeseen events, particularly as cyber-attacks and threats have evolved and increased in frequency and severity. One notable change for higher education institutions is the influx of data, spurring the need to adopt a robust risk management framework.
Improving data quality and governance has become another top driver within higher education, with emphasis on data as a driver for informed and improved decision making. There have been notable improvements and advancements in technology over the last few years, such as visualization and data management technologies, but no significant improvement in overall data quality and governance. However, data is now valued as a strategic asset, with data democratization as a key pillar, empowering constituents to utilize data for strategic decision making. Institutions are implementing data strategies that can improve academics and campus culture, and eliminate data siloes that create obstacles to progress. Data also bridges gaps in equity, which continues to be a focus nationwide.
In terms of technology acquisitions and opportunities for vendors, institutional cybersecurity investments will be critical, as designing in a way that supports overall resilience and enhances security will provide the framework for tackling accompanying data privacy issues. Higher education buyers are looking to invest in solutions specializing in sound security measures such as keeping operating systems up to date, tailored backup software, requiring multifactor authentication, and encryption tools. Technologies that support data integration and management, such as visualization tools and AI, will be necessary components of institutional resilience.
Data continues to be a constant theme in other EDUCAUSE top priorities including harnessing data to empower decision makers to tackle the enrollment crisis and leveraging analytics for actionable insights to improve learning and student success. Data has the potential to help decision-makers better understand current and prospective students, as well as which programs and curriculum are best for student success. However, utilizing that data to improve enrollment requires data that is reliable and easily accessible.
Technology vendors that specialize in cloud solutions will also see ample opportunity here, since the cloud can support the unity of data sources, process automation to accelerate student services and enhance security posture. Position yourself as a problem solver – how can your solution tackle the challenges around data overload, inaccuracy, student data privacy, interoperability, and data security.
Administrative cost reduction continues to be a top priority, as higher education institutions have seen declining revenues, while trying to offset the expectation of academic affordability and quality. This is creating opportunities for vendors who specialize in visualization tools, automation and machine learning, analytics, making data discoverable and accessible, as well as for those who have robust solutions to enhancing institution's management and use of data. Show your customer how easy it is to integrate your solution within the existing data infrastructure and how streamlining operations will ultimately reduce administrative cost burden in the long run and help bolster overall resilience and agility.
In 2024, higher education leaders are stressing the importance of providing universal access to institutional services. The Covid-19 pandemic was instrumental to the introduction of multimodal learning and education models. The creation of a hybrid work and learning culture has paved the way for a flexible approach to education and learning. Higher education IT buyers recognize that cloud adoption supports this transformation, and a learning-enabled technology strategy will require interoperable and sustainable systems. Blended learning models will also spur demand for unified endpoint management in order to accommodate a diversity of devices.
In Conclusion
There are many emerging technology trends shaping future learning models that afford ample opportunities for technology vendors. The days of siloed data, infrastructure, and applications are in the past, and we can expect continued demand for technology tools and solutions that support interoperability, resilience and security, fluidity between the virtual, digital, and physical world, high powered and quantum computing to bridge gaps in complexity, new academic and analytical models that enhance the student experience, and 5G capabilities that bolster reliability and efficiency in educational delivery.
Data analytics can be used to analyze teaching practices, assess student outcomes, and identify areas where tools may be needed. Institutions are focusing on academic analytics, business intelligence, and learning analytics. Predictive analysis and machine learning are ideal for key metrics and decision making. Digital infrastructure can provide continuous access to resources and learning tools and enhance data security and privacy. We will continue to see a need for hardware and software to facilitate hybrid learning models, internet connectivity accessible for all, and digital learning and grading solutions.
Today's higher education IT buyers will be seeking solutions that prioritize flexibility and scale, process equity and diversity, and sustainability and adaptability. It will be up to you to identify the specific needs of each institution and align your product or solution with those needs. Although education institutions are typically slow to implement change, identifying ways your technology can meet the core values of education in today's modern world will serve you well.
About the Author:
Yvonne Maffia is the senior analyst on the TD SYNNEX Public Sector Market Insights team covering State and Local trends across the Public Sector.