Greener Pastures: IT Insertion Points for Federal Environmental Remediation Initiatives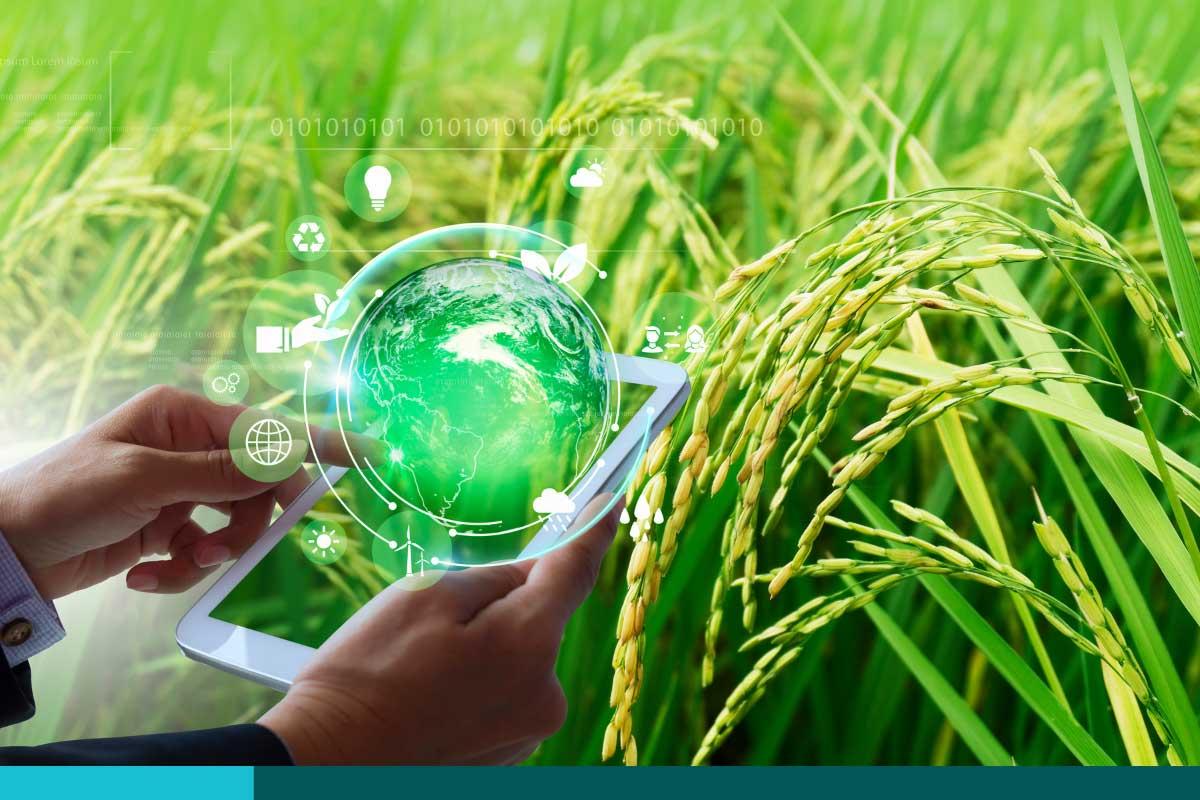 The Crucial Role of Federal Agencies in Environmental Cleanup
The era of heightened environmental awareness calls for decisive action, and the federal government has stepped up to lead this transformative journey. Three federal agencies have carved out significant roles in funding and facilitating environmental remediation technologies: the Department of Energy (DOE), the Environmental Protection Agency (EPA), and the Department of Defense (DoD). Each agency wields a substantial budget that underscores its commitment to this cause. The DOE, through its Environmental Management (EM) program, has a considerable budget allocation of $8.3 billion to address the residual contamination from the nation's nuclear weapons production. This funding is a goldmine for IT vendors developing innovative remediation technologies.
The EPA, with a Superfund program budget of $356 million, takes on the monumental task of restoring the nation's most contaminated lands. For fiscal year (FY) 2024, the EPA has been allocated a robust $12.08 billion budget — a 19 percent increment from FY23, signifying an aggressive stance on environmental cleanup and health protection. This financial boost is a clear indication of lucrative prospects for IT vendors that can contribute novel solutions to the Superfund's expansive projects.
Equally significant is the DoD's $4.0 billion budget for environmental programs, which includes $1.7 billion for environmental restoration and $2.1 billion for ecological quality activities, alongside a specific $178.9 million for environmental technology efforts. These figures reflect an earnest opportunity for IT vendors to support the DoD's expansive mission of environmental stewardship and restoration.
Budgetary Trends and Implications for IT
As we peer into the fiscal landscape, a notable increase in funds allocated for environmental remediation technologies from $8.3 billion in 2023 to an estimated $9.3 billion by 2025 becomes apparent. This budgetary upsurge is synonymous with heightened demand for sophisticated remediation technologies and the IT solutions that back these complex tasks.
The Base Realignment and Closure (BRAC) program's allocation of $74 million to address the pressing issue of per- and polyfluoroalkyl substances (PFAS) and the DoD's commitment of $7 billion for PFAS remediation post-FY23 is noteworthy. These significant investments signal an unprecedented opportunity for IT vendors specializing in advanced software and monitoring technologies.
Further underlining the budgetary emphasis is the Environmental Management's Technology Development (TD) Program, which boasts a $25 million budget. This program is specifically designed to encourage the research and development of pioneering solutions — a direct invitation for IT vendors to develop and bring forth innovative products to the market.
Opportunities Abound in the IT Sphere
The burgeoning emphasis by federal entities on environmental cleanup presents fertile ground for IT vendors. There is a surging demand for technologies such as geophysical imaging and sophisticated data management software integral for site characterization and cleanup efforts. Modeling and simulation software are also pivotal in devising and executing remediation strategies.
Moreover, the EPA's substantial investment in compliance and monitoring programs, with $165 million earmarked for its Compliance Monitoring Program, underscores a strategic pivot towards incorporating environmental justice within operational parameters. This is where IT vendors can introduce efficient systems tailored for compliance inspection and monitoring, which are crucial in disadvantaged communities.
Innovation at the Forefront of Regulatory Compliance
The EPA is not just about enforcing regulations; it's about steering the industry forward. With a $64.4 million investment aimed at phasing out hydrofluorocarbons (HFCs), the agency signals the need for state-of-the-art IT solutions to oversee and enforce regulatory changes. IT vendors can capitalize on this initiative by offering novel QR code systems, database integrations, and comprehensive software solutions that enhance the monitoring and managing of HFC consumption and imports.
Complementing this is the EPA's FY24 Budget initiative for modernizing enforcement and compliance assurance data systems, supplemented by an additional $22.9 million in funding. Such an initiative beckons sophisticated IT solutions that can augment the efficacy of compliance inspections and overhaul data management systems — a chance for IT vendors to become integral to the federal government's digital overhaul.
Forging the Future for IT Vendors
The marked budget increases across federal agencies for environmental remediation technology echo the government's unwavering commitment to tackling contamination and safeguarding the environment. IT vendors are invited to synchronize their strategies with the government's priorities for engineering solutions that support comprehensive cleanup and remediation efforts.
IT vendors should concentrate on devising technologies that streamline the cleanup of contaminated sites, enhance data management, and streamline risk assessment and regulatory compliance. By seizing these emerging opportunities, IT vendors can secure a critical role in the federal government's environmental remediation endeavors, which are indispensable for preserving public health and the environment for future generations.
Conclusion
The increased investment in environmental remediation technology by the federal government, with the Department of Energy (DOE), Environmental Protection Agency (EPA), and Department of Defense (DoD) leading the charge, has set the stage for IT vendors to bring their transformative solutions to the forefront.
Specific IT requirements that have emerged as priorities include:
Advanced data management and analysis software
Geophysical imaging technology
Simulation and modeling tools
Software for compliance monitoring and enforcement
Additionally, IT solutions are needed for the modernization of data systems, the development of tools to support environmental justice, and regulatory compliance, especially considering the EPA's strategy to phase out hydrofluorocarbons (HFCs) and improve compliance data systems.
The funding earmarked for these initiatives, which encompasses a notable $25 million for the Environmental Management's Technology Development (TD) Program and $165 million for the EPA's Compliance Monitoring Program, indicates the depth of the opportunity available. Furthermore, significant budgets for the cleanup of per- and polyfluoroalkyl substances (PFAS) — $74 million from the BRAC and $7 billion from the DoD post-FY23 — spotlight the urgent need for specialized IT contributions.
Expertise and innovations are critically sought after in the federal government's expanded environmental remediation mission. It is an invitation not just to participate but to drive significant ecological progress. Combining your advanced technological solutions and the government's robust funding and strategic initiatives could lead to a cleaner, safer environment, proving that the fusion of technology and federal environmental strategy is a transformational force for our future.
About the Author:
Dawit Blackwell is a senior analyst of the TD SYNNEX Public Sector Market Insights team covering Federal Civilian agencies.