Defense Health Agency's Recent Advancements Toward a More Interoperable Future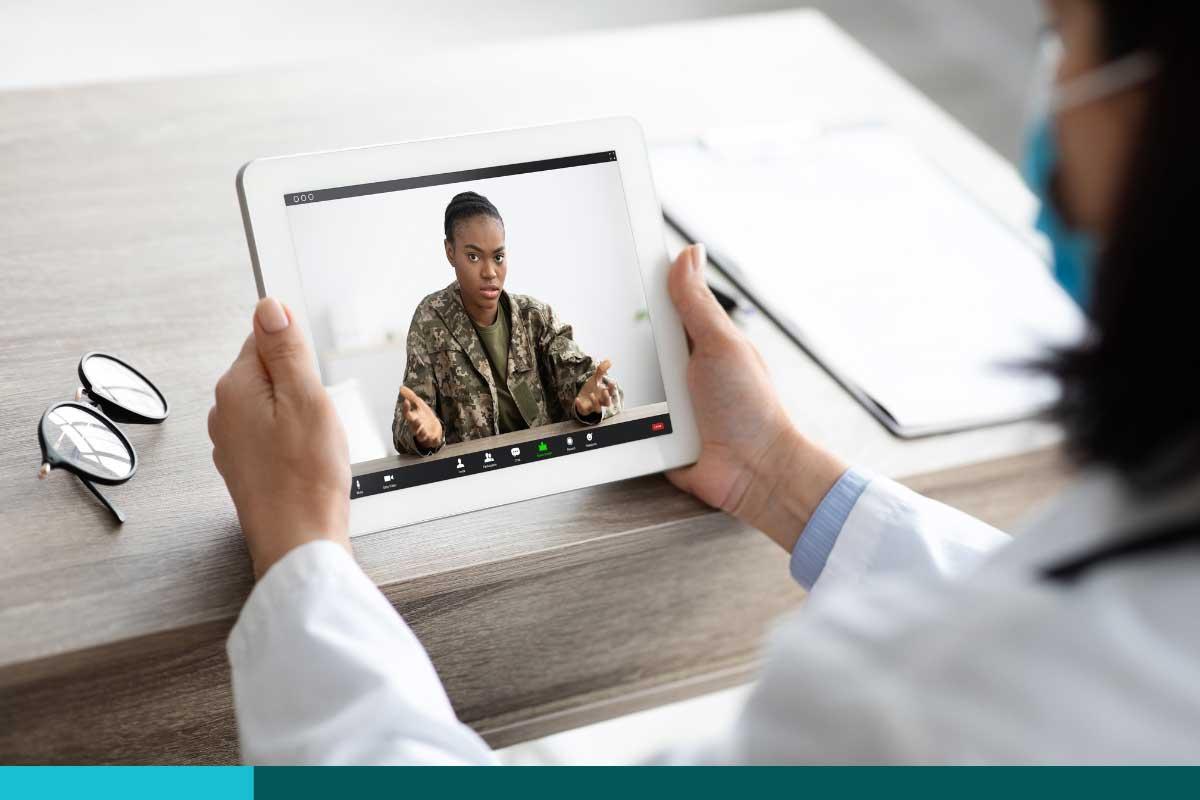 Modernizing the defense healthcare system has never been more front and center for Defense Health Agency (DHA), the Department of Defense's (DOD) primary arm that manages all things healthcare for military service members and their beneficiaries. With acts of war and terrorism arising from overseas and the possibility of having our troops involved in future conflicts, patient healthcare and service preparedness are top priorities for the agency. So, the DHA is looking to work across federal agencies and industry to strengthen its healthcare systems. To accomplish these goals, DHA has introduced a new strategy that is said to leverage a virtual care approach, exploit innovation, emphasize standardization, centralizing its health data, defensive enterprise cybersecurity, and incorporating technological considerations such as AI/ML. These highlight the critical need for healthcare providers to have access to the right patient data at the right time regardless of a medical facilities' location.
The DHA has been working toward strengthening its interoperability posture (discussed in this previous blog). We'll catch up on where they are now to achieve their mission and progress in interoperability to help service members receive quality care at home and abroad.
DHA Scope of Work
Within the Department of Defense and Veterans Affairs (VA), more than 472,000 healthcare providers manage 17.5 million annual visits. Modernizing a health record system to ensure providers access patient data efficiently, regardless of location, is a formidable challenge. The DHA is concentrated on integrating health records across systems, partnering with federal stakeholders and private healthcare providers to create a seamless, secure data access system that enhances the patient experience and improves healthcare delivery.
DHA Current and Future Tasks
Over the years, the DHA has continuously pursued IT modernization efforts, covering a wide range of areas. The DHA's chief information officer (CIO), Pat Flanery, has emphasized the ongoing transition from legacy systems to the Genesis system, the DOD military electronic health record system. Decommissioning these legacy systems, such as transitioning the legacy email system to Office 365, remains a priority given the significant annual savings they promise. The decommissioning process involves pre-deployment efforts, rewriting legacy systems, and ultimately retiring the older systems.
In addition, the DHA is actively engaged in various other modernization initiatives, such as Bring Your Own Device (BYOD) and the integration of paper-based records into the new system. A particular highlight is the Comply to Connect program, a zero-trust alignment initiative that is currently at 95% completion. This program plays a pivotal role in the modernization of hardware, software, and network communication, achieved through meticulous network traffic monitoring. Additionally, the DHA is currently exploring the benefits of Azure Virtual Desktop. Notably, the DHA has made substantial progress, doubling the number of authorized terminals (ATO) at Medical Treatment Facilities (MTFs), while achieving commendable cybersecurity readiness ratings during inspections.
Interoperability has been a movable target for DHA, but one that is vital in ensuring greater quality care to service members, veterans, and healthcare providers. The DHA has concentrated on integration and standardization of data, applying technology to advance interoperability. Its interoperability team has been collaborating with the Federal Electronic Health Record Modernization (FEHRM) office to entertain the need for seamless data exchange, leveraging artificial intelligence (AI) and advanced analytics to provide quick insights and improve healthcare decision-making. Stressing the key role of AI in healthcare, Commander David Wright (interoperability lead) stated, "There's truly no more effective means to enhance health results," recognizing that AI and machine learning can quickly identify patterns to enhance diagnoses and optimize treatment strategies. Currently, the DHA is focused on a wide range of areas, including:
Interoperability platform: develop a platform that enables collaboration between agencies, public and private healthcare providers to establish data systems architecture and nomenclature.
Data standard: A crucial step in making data compatible with AI that involves labeling and creating data standards and structures to promote seamless data exchange.
AI structures and Tools: Defining frameworks and tools to work with healthcare systems, including identifying requirements that will provide consistent and reliable results.
Fostering AI: promote the adoption of AI with stakeholders, and government partners to increase efficiency and facilitate data exchange.
Emergency Preparedness: Collaborate with federal agencies such as the CDC to create a public health emergency preparedness system that facilitates management of local and national health-related crises.
In the coming months, the DHA plans to thoroughly review its network and security architecture to simplify and improve the user experience while reducing costs. Dr. Letitia Crossland, the DHA Director, emphasizes the importance of transforming military healthcare delivery, particularly through innovations such as AI-driven image recognition, disease detection, predictive analytics, and personalized treatment plans. Of particular importance is addressing challenges related to data security, privacy, technology, and bias in AI. Dr. Crossland also calls for a different approach to treating casualties, leveraging AI to support mental health needs while addressing issues related to patient data and privacy. The concept of the "digital front door" is introduced as a new model for healthcare delivery in which technology is used to facilitate access to healthcare services.
Opportunities for Industry
The Defense Health Agency has been tirelessly modernizing healthcare for military service members, veterans, and their families, driven by the need to maintain healthcare quality in the face of ongoing international conflicts and the potential for future involvement. The DHA recognizes the enormity of undertaking to accomplish its goals and wants other federal and private stakeholders, particularly IT vendors, to be part of the solutions. These solutions should align with the DHA's goals of advancing interoperability and digital modernization. Here are areas that represent great opportunities for industry and IT vendors to meaningfully sell to the DHA:
Security Solutions: Develop robust cybersecurity solutions that align with the zero-trust framework and are tailored to the healthcare industry. These solutions should emphasize data security, particularly safeguarding the integrity and privacy of patient information.
Data Integration and Interoperability Solutions: IT solution providers can offer tools such as AI/ML that streamline data integration among diverse healthcare systems, ensuring effortless sharing and accessibility of patient information.
Standardized Sharing Agreements: IT vendors can work with DHA to create standardized data-sharing agreements, making it easier for different facilities to collaborate and share data securely.
Advocacy and Education: Vendors can play a supporting role in advocating for the continued use of the common baseline system and educating stakeholders about its significance in interoperability.
Patient-Centered Solutions: This is a top priority for DHA so offering solutions that enhance the patient's experience (i.e., user experience or UX) and improve healthcare delivery within the common baseline framework would be highly valuable.
Continuous Improvement: The DOD ecosystem is dynamic so offering products and services that support continuous improvement and adaptation within the DOD healthcare system. Sensible solutions should allow for healthcare provider's evolving needs and challenges at home and overseas.
As an IT vendor looking to sell solutions to DHA, you are already in a good space as DHA aims to partner with industry for interoperability and digital modernization support. Surely, you'll want to focus on the opportunity areas above and demonstrate how your solutions can advance DHA's mission and why they are differentiators in the market. For DHA and federal agencies, interoperability is not just a concept; It could be your golden ticket to partner with DHA for a tremendous interoperable future.
About the Author: Toan Le is a senior analyst on the TD SYNNEX Public Sector Market Insights team covering the Department of Defense and intelligence community.