What You Need to Know About the FY22 National Defense Authorization Act and Related IT Provisions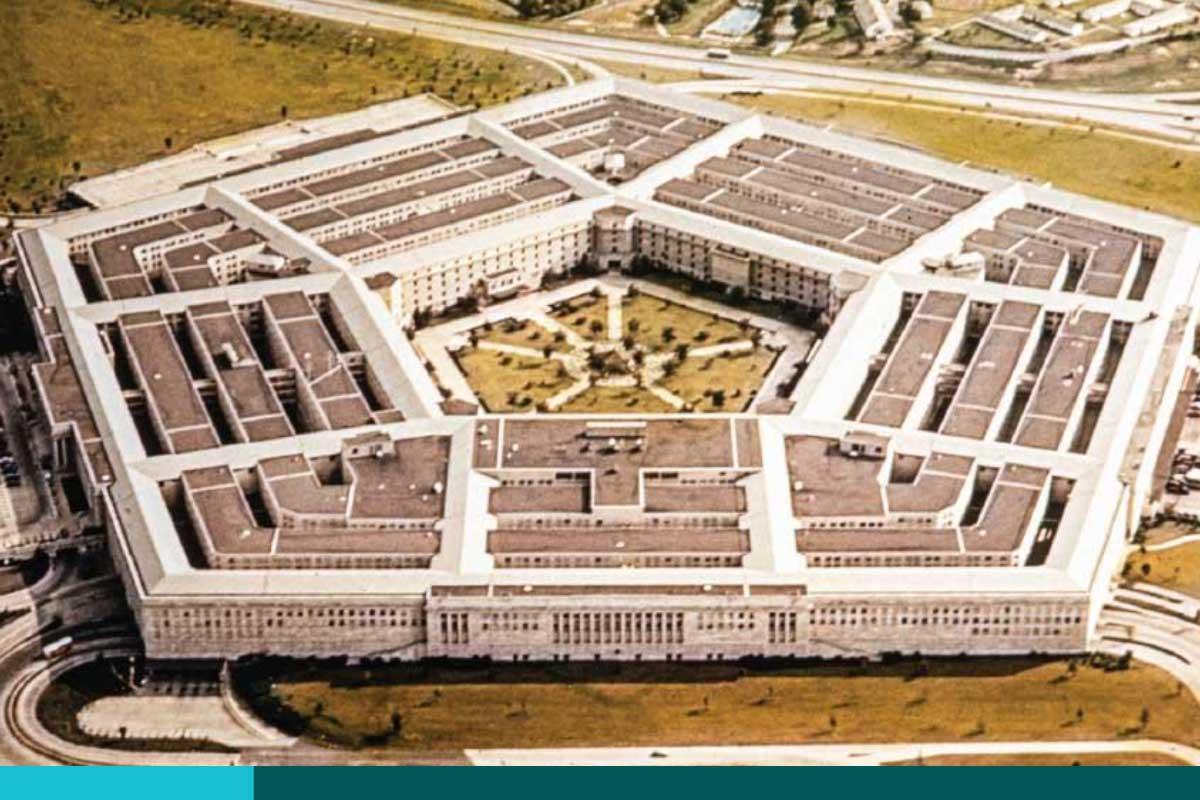 President Joe Biden signed the National Defense Authorization Act (NDAA) for fiscal year 2022 (FY22) into law on December 27, 2021. It authorizes $770 billion in defense spending which is a 5% increase over last year. This marks 61 consecutive years that a bill received bipartisan support from congress (a display of agreement that has become increasingly rare for DC politics).
This annual bill is very influential in shaping policies for the Department of Defense (DoD), and other parts of government. There are several information technology (IT) provisions in the NDAA FY22 worth highlighting because they'll likely create funded opportunities down the road. Below we examine further how this bill will impact areas of opportunity in IT, specifically in regard to big data, artificial intelligence and cybersecurity.
Big Data & Analytics:
Authorization of nearly $1 billion in funding for Defense Advanced Research Projects Agency high-risk, high-payoff research projects, particularly in areas such as quantum computing
Artificial Intelligence (AI):
Authorization of more than $3 billion to programs that fund cutting-edge research and activities in AI, microelectronics at defense labs, small businesses, universities, and industries
Implements the National Security Commission's recommendations on AI, which call for accelerating the AI capabilities in military processes, systems and operations
The Joint Common Foundation program of the Joint AI Center will be modified to enable DoD components to access advanced AI computing platforms and services of commercial companies to build applications
Cybersecurity:
Strengthening DoD's Cybersecurity Posture through the development of a joint Zero Trust strategy and an information network model architecture
Create demonstration program for automated security validation capability tools
Assess the cost-benefits of tools that identify key cyber terrain and assets, automated risk-based remediation, and monitor for changes in mission threat execution
Giving U.S. Cyber Command (CYBERCOM) full funding to protect against foreign malicious cyber actors through commercial cybersecurity products
Assessment of the current and emerging offensive cyber posture of U.S. adversaries and identify plans and necessary capabilities for offensive cyber operations
Assess DoD's ability to defend the United States against ransomware attacks
Directs the Comptroller General to assess DoD's supply chain risks pertinent to information and communications technology
Extend DoD support and services to owners of critical infrastructure, including the National Guard, in the event of a cyberattack
Like with previous NDAA's, these provisions and authorizations will likely result in DoD directives, and DoD customers will need help from industry implementing them in the form of programs and eventually contracts down the road. The bill reflects urgency in addressing cybersecurity deficits, taking advantage of AI in real meaningful ways and shoring up our defense infrastructure to effectively protect the nation against known and unknown adversaries.
Understanding your customer's current capabilities and unmet requirements will be essential in determining how your product and service offering can meet their challenges. You will also want to know your customer's preferred procurement method to submit your proposals or contract bids. The top IT vehicles used by DoD (i.e., GSA, SEWP V, and Alliant, which together represent two-thirds of IT spend). Finally, you should concentrate your sales efforts on the potential deals where you already have a substantial footprint, particularly where your company has established trust and solid working relationships and support with your government customer.
About the Author: Toan Le is a senior analyst on the TD SYNNEX Public Sector Market Insights team covering the Department of Defense and intelligence community.