Federal Health IT: Cybersecurity, Cloud and Data Analytics Trends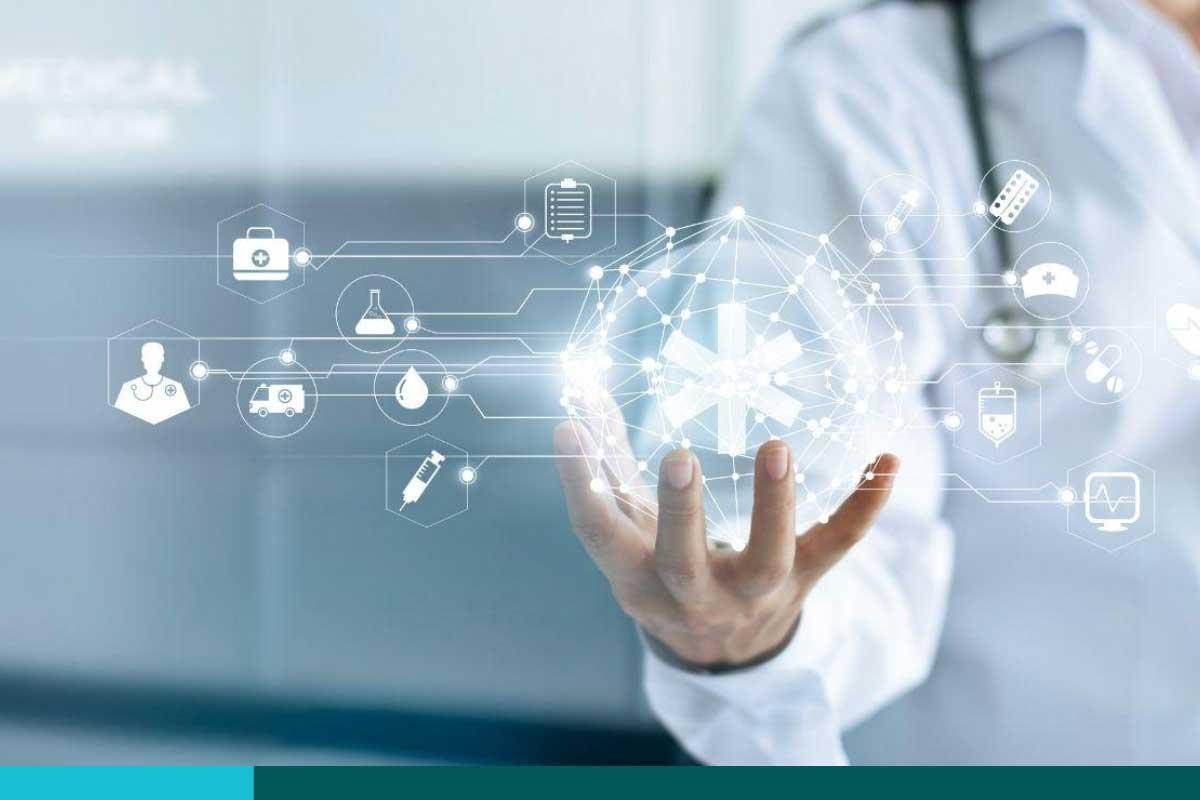 The COVID-19 pandemic has spurned greater demand for health information technology (IT) by demonstrating the importance of having robust medical research, health surveillance and healthcare systems capable of rapidly responding to new and developing situations, something which requires strong IT investment in big data, cybersecurity and cloud. In addition, both the pandemic and emerging technologies have led to numerous changes within the healthcare industry, such as telehealth expansion and increased use of wearables, which necessitate robust health IT solutions.
With nearly $10B in annual spending dedicated to Health IT, let's break down some of the more recent developments driving IT investment related to health in cybersecurity cloud, and big data.
Cybersecurity
The COVID-19 pandemic has fueled an expansion of telehealth that is not expected to return to pre-pandemic levels. In addition to being more convenient than in-person medical appointments, telehealth appointments make seeing a physician more accessible – a fact of particular interest to the Department of Veteran Affairs (VA). Telehealth also enables patients living in rural communities to meet with medical specialists who focus on more niche topics that may not be so understood by more local doctors — making expanding infrastructure allowing telehealth access a topic of greater interest to the federal government. Despite all its benefits, however, telehealth is not without its risks. Like all forms of sensitive online communication, telehealth requires robust cybersecurity solutions to prevent sensitive information from falling into unauthorized hands. Thus, the telehealth expansion is creating greater demand for cybersecurity solutions.
Telehealth is not the only reason the federal government is interested in health IT cybersecurity. Recent cyberattacks, such as the SolarWinds hack, have demonstrated the importance of cybersecurity to leaders at federal agencies. For instance, Rajiv Uppal, chief information officer (CIO) of Centers for Medicare and Medicaid Services (CMS), has emphasized the importance of having a DevSecOps model in federal health IT and stated that CMS has "been investing in potential use of deception technologies on [its] networks."1 The dangers posed by cyberattacks become ever more pressing as data becomes an increasingly powerful asset.
Big Data
Data has played an important role in public health decision-making throughout the COVID-19 pandemic. By having access to COVID-transmission data and demographic data impacting COVID-19 health outcomes, public officials have been able to better respond to the changing circumstances of the pandemic. In fact, The Department of Health and Human Services (HHS), VA, and Department of Energy (DOE) are all collaborating on a big data initiative called "The COVID-19 Insights Partnership," designed to allow HHS and VA to use DOE's Artificial Intelligence (AI) and computing resources to analyze health data related to COVID-19. In addition, big data techniques like machine learning have proven to be incredibly helpful in a wide variety of health-related projects involving everything from genetic sequencing to claims fraud detection.
The benefit provided by big data has made data a priority for federal health IT. For instance, CMS is currently working on an initiative intended to improve Medicaid and Children's Health Insurance Program (CHIP) data and analytic capabilities with an attached $117.3M in funding for FY2022 called the Medicaid and CHIP Business Information Solution (MACBIS).
Of course, to make use of all this valuable data, federal agencies need the ability to store and organize all the information they collect, as well as the computing power necessary to analyze all their data. This has created new opportunities for cloud service providers.
Cloud
Cloud services have become an increasingly important tool for federal agencies seeking better ways to organize, maintain, and manage their health databases and IT applications. Both Ravij Uppal and Michael Parrish, principal executive director for the Office of Acquisition, Logistics, and Construction at the VA, have demonstrated an interest in reducing the extent to which their agencies' healthcare data is siloed to make data more accessible throughout their agencies, a situation which cloud solutions could help address. They are not alone given the continued pace of cloud adoption. In addition, cloud services introduce greater energy efficiency through economies-of-scale and provide federal agencies with an opportunity to reduce their overhead by decreasing the number of servers the agencies need to maintain to accomplish their missions.
There is strong demand across public health for solution providers who understand the unique needs and challenges in this mission space, particularly around cybersecurity, cloud and data analytics. This growing demand will continue to see increasing budgets and, by extension, new opportunities for IT solutions providers, especially within the VA, HHS and Department of Homeland Security (DHS). Both telehealth and "on-premise" health initiatives will heavily rely on analytics, big data solutions, AI, machine learning, automation, infrastructure modernization, cloud, cybersecurity and mobile applications that facilitate care. Also expect greater demand over the next year for citizen facing services which will require robust data security, storage, visualization and tracking tools and applications.
About the Author:
Gabriel Zighelboim is an analyst on the TD SYNNEX Public Sector Market Insights team covering IT procurement trends across the public sector.
---
1. Harris, M. (2021, February 28). Fed Health IT Officials Highlight 2022 Priorities. GovCIO Media & Research. https://governmentciomedia.com/fed-health-it-officials-highlight-2022-priorities