Fairfax County, VA Autodesk BPA
Contract Number:
4400007604
Period of Performance:
April 08, 2017 - April 10, 2026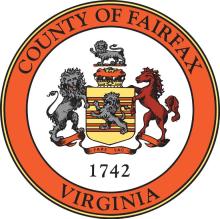 About / Contract Overview
The Fairfax County Department of Procurement and Material Management provides the County Government with overall procurement and material management support which includes purchasing, contracting, non-capital construction, warehousing, inventory management, and fixed asset accountability. Support is also provided for purchasing and fixed asset accountability for the Fairfax County Schools.
This acceptance agreement signifies a contract award to DLT Solutions, LLC to provide Autodesk Software Licenses and Subscriptions.
Learn More and Request a Quote
To learn more about the products and services DLT provides for the Fairfax County, VA Autodesk BPA (4400007604) or to obtain a quote, please call 800.262.4DLT (4358), or email programmanagement@dlt.com or fax 866.708.6867.
In addition, please refer to the following information about DLT's contract:
For any unresolved issues, problematic orders, or post-delivery issues, please contact DLT's Contracts Program Office:
Chris Kline
Program Manager
Tel: 800.262.4DLT (4358)
Email: programmanagement@dlt.com