Period of Performance:
September 09, 2015 - September 08, 2024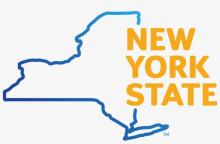 About / Contract Overview
The Project Based Information Technology (IT) Consulting Services Contracts streamline the procurement of IT Consulting Services for Authorized Users of NYS OGS Centralized Contracts. Services required by an Authorized User can be obtained via an expedited competitive Mini-Bid process. Authorized User Agreements awarded as a result of Mini-Bids under this Centralized Contract will result in fixed-price deliverable-based agreements for Consulting Services.
Learn More and Request a Quote
To learn more about the products and services DLT provides for New York OGS Services (PB011AA) or to obtain a quote, please call 800.262.4DLT (4358), or email programmanagement@dlt.com or fax 866.708.6867.
In addition, please refer to the following information about DLT's contract:
For any unresolved issues, problematic orders, or post-delivery issues, please contact DLT's Contracts Program Office:
Chris Kline
Program Manager
Tel: 800.262.4DLT (4358)
Email: programmanagement@dlt.com