University of Maine Autodesk IDIQ
Contract Number:
2020-016
Period of Performance:
September 14, 2019 - September 13, 2026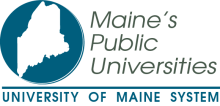 About / Contract Overview
Established in 1968, the University of Maine System is the state's largest educational enterprise.
It has an annual enrollment of nearly 30,000 students and positively impacts the lives of hundreds of thousands of Mainers each year through its educational and cultural offerings as well as outreach and public service to individuals, businesses, organizations, and policymakers. The System has an estimated $1.5 billion total statewide economy impact each year, a return of $7.50 for every dollar of State appropriation. Two-thirds of its alumni—approximately 120,000 people—live in Maine.
The University of Maine System is accessible with seven universities—some with multiple campuses—located across the state, as well as a law school, an additional 31 course sites, and Cooperative Extension.
The University of Maine System consists of seven campuses, plus a Central Office, each of which has a Facilities Management Department that maintains campus buildings, and, in turn, have a need for tracking campus facilities in graphic representation form (floor plans). The building floor plans are maintained through CAD drawing files. The level of need for each campus determines the scale or, type of CAD software that is needed. Two of the larger campuses, University of Maine, and the University of Southern Maine, also maintain an Engineering Department, to oversee a large array of campus maintenance and Capital projects. To provide these services, the departments require a higher level of CADD software services. The System Office maintains an inventory of all campus facilities and needs a higher level of CADD software. This inventory is vital in reporting space allocation in the Indirect Cost Recovery submittals, done every three years, to receive reimbursement funds for finance and administration costs associated with research funded projects performed in university facilities.
This acceptance agreement signifies a contract award to DLT Solutions, LLC to provide Autodesk Software Licenses and Subscriptions.
Learn More and Request a Quote
To learn more about the products and services DLT provides for the University of Maine Autodesk IDIQ (2020-016) or to obtain a quote, please call 800.262.4DLT (4358), or email programmanagement@dlt.com or fax 866.708.6867.
In addition, please refer to the following information about DLT's contract:
For any unresolved issues, problematic orders, or post-delivery issues, please contact DLT's Contracts Program Office:
Chris Kline
Program Manager
Tel: 800.262.4DLT (4358)
Email: programmanagement@dlt.com