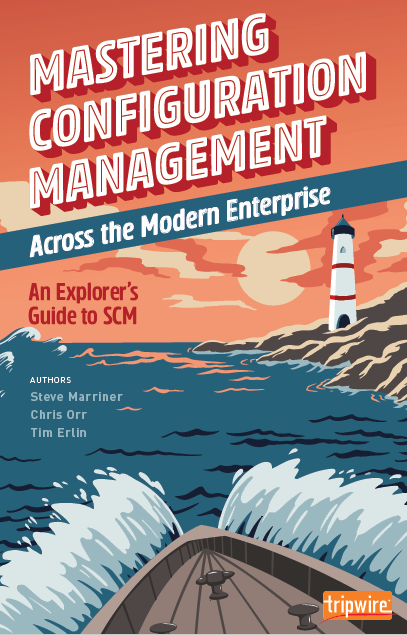 ​Download your Free Tripwire ebook on security configuration management (SCM). Learn about SCM and FIM, cloud, cybersecurity, compliance standards like PCI, SOX, NERC, and how to use SCM for improved cybersecurity across the modern enterprise.
Security configuration management (SCM) isn't the newest technology for protecting your organization from cyberattacks, but it's absolutely one of the most important. In an industry where cybercriminals invent new methods every day to penetrate the defenses of modern enterprises, basic security controls like SCM still offer your best chance of preventing, detecting and remediating potential breaches and staying compliant.
In this book, we'll start with the basics of SCM to help you make sure your security program is solid and seaworthy—and why it matters so much in the first place. We'll cover the differences between SCM and other security controls to use alongside it. Then we'll map out the challenges modern enterprises face, such as the skills gap, expanding cloud infrastructures, and industrial environments.
We'll explore what successful SCM looks like in practice with an overview of system baselining, configuration monitoring, policy libraries, and utilizing compliance frameworks for smoother sailing in your next audit. We'll also dive into what you should look for in an SCM solution and explore a few advanced topics to help you make sure SCM is being implemented correctly for your specific environment.
Please complete the form below to download this eBook today!