5 Best IT Practices for Supporting a Remote Government Workforce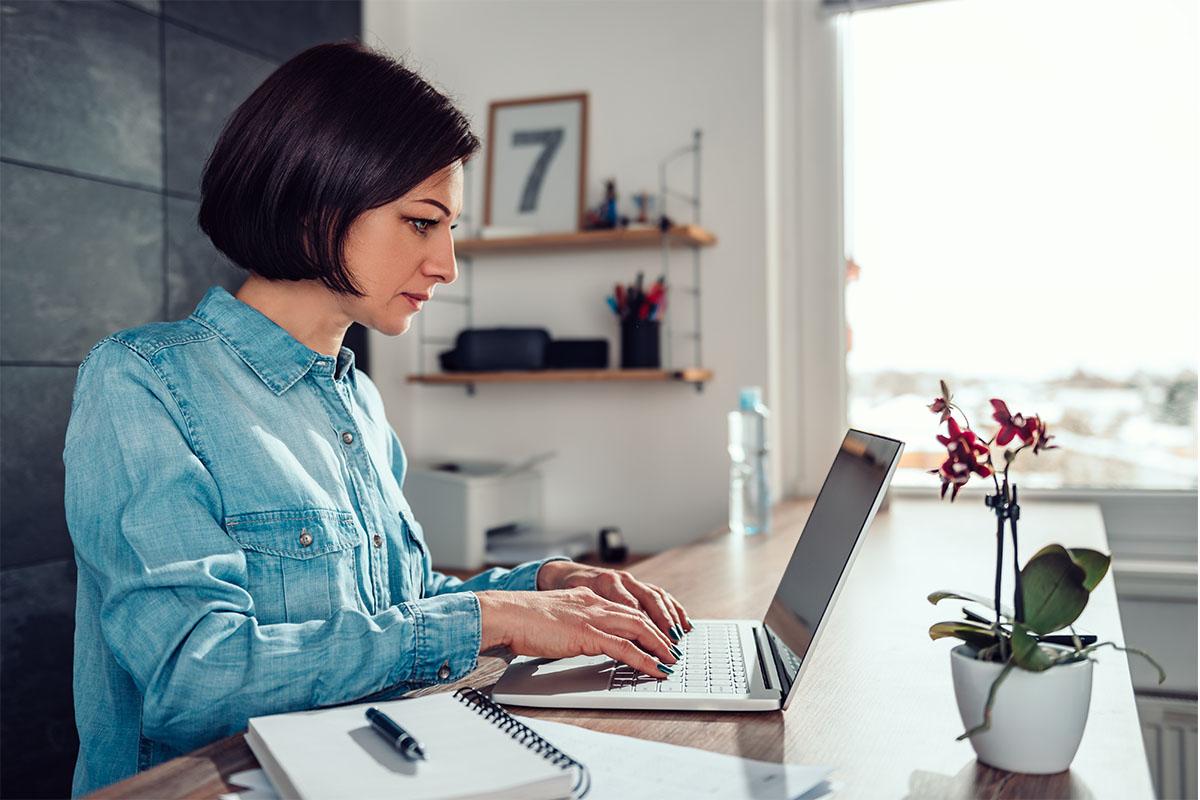 Working from home is not for everyone. A lack of space, dodgy internet connections, distractions, can all make for an unproductive experience. Employers are struggling too. Few organizations are fully ready to support a remote workforce. Providing employees with laptops and a VPN connection doesn't go far enough. Yet, organizations, particularly those in the public sector, have traditionally failed to put plans in place to expand their remote employee management infrastructure. These organizations now find themselves scrambling to implement IT service management practices for their remote workforce.
To help steer them on the right path, DLT partner, Cherwell, has compiled a set of best practices for IT teams supporting a remote workforce.
Enable Self-Service IT Support
Access to IT support is particularly challenging with workers are home-based. Self-service IT support portals can help. They provide users with 24x7 access to services and support, automate request fulfillment, and empower users to resolve their own issues. This reduces cost and overhead, it also increases user satisfaction because the time delays inherent in email and phone support are eliminated. In fact, an estimated 60% of issues can be resolved through self-service.
Ensure Employees Have the Tech They Need
This sounds obvious, but many remote workers are not set up to be productive because they don't have access to the services they need. IT service catalogs can help by giving users rapid and seamless access to systems and equipment and IT can create service packages to facilitate ordering and fulfilment – streamlining processes and saving time and money.
Serve Employees with Knowledge
One of the biggest roadblocks for remote workers is finding the information they need to stay on task. IT should take the time to identify the right knowledge blocks to provide in context for remote workers. They can also bolster their approach to knowledge management by tracking knowledge usage statistics to improve relevance.
Leverage Available Resources with Real-Time Collaboration
The remote workforce is distributed and lends itself to different models of support from those traditionally used within a single worksite. Traditional IT ticket re-assignment is inefficient and unsatisfactory. But when organizations incorporate tools like Slack into the IT self-service model they can accelerate their team support model and connect the right IT support people directly with employees to provide quick resolution. Employees can raise and resolve their own incidents within a Slack environment for greater collaboration and efficiency.
Extend Remote Services to HR, Facilities, Security, and More
Shared services have been around for some time. The concept of shared services is that an organization establishes one specific group or department to perform or deliver a service that had previously been delivered by more than one group within the organization – eliminating silos, standardizing service delivery, and more. In the context of a remote workforce, IT services are certainly vital to worker productivity, but they are just one of several important service types such as HR, facilities, security, and beyond. Providing a shared services portal leverages employees' familiarity with one service environment and extends it to other areas where they need support – whatever the function.