State CIOs Top 2022 Priorities: How Can You Prepare for the Upcoming Budget Cycle?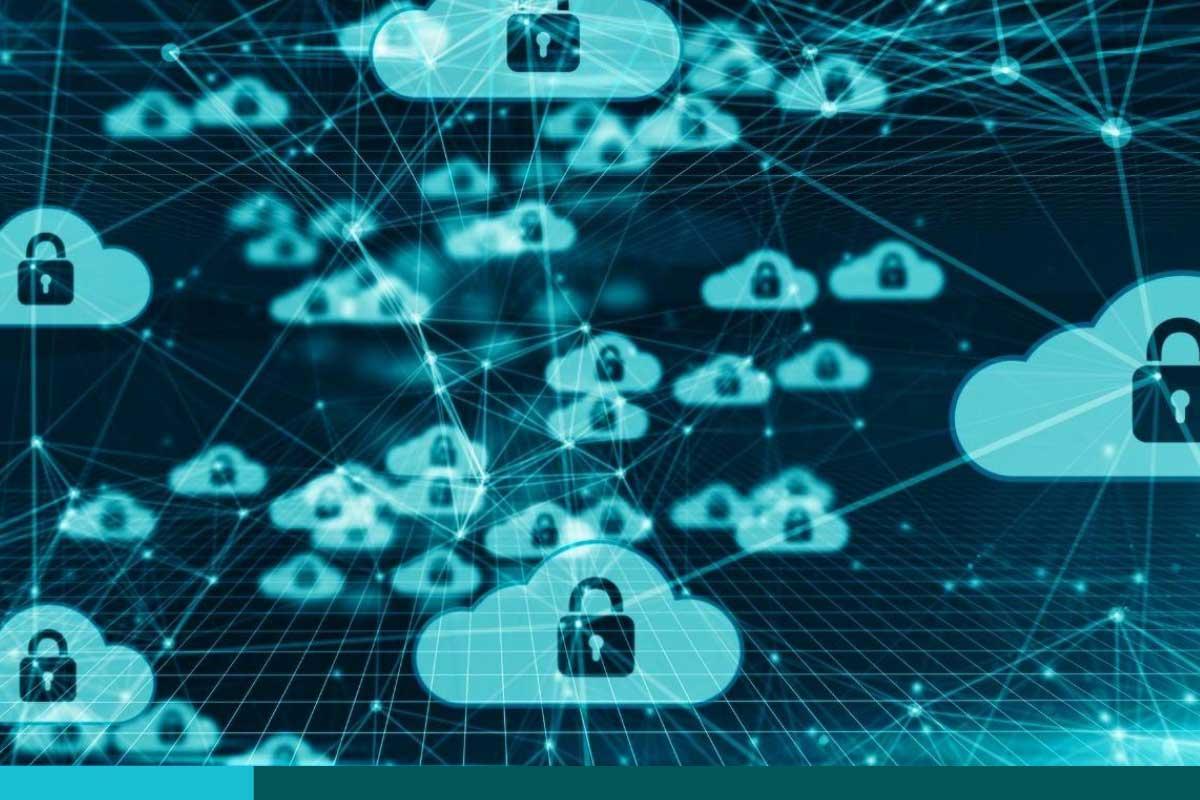 On December 8, 2021, the National Association of State Chief Information Officers (NASCIO) released its 2022 annual top 10 priorities list identifying the most pressing technology and policy issues that state CIOs are prioritizing for the upcoming year.
What is particularly notable this year is that the list represents an accumulation of decade-long trends in the making whilst highlighting the rapid, albeit compelled, shift into a new era of digital transformation over the last 18 months. The unprecedented nature of this transformation has created an environment rife with technology solutions that began as short-term and reactionary but are now quickly defining the technology landscape as robust, here-to-stay initiatives for years to come.
NASCIO's 2022 priorities are thematically consistent to those of prior years, but it is important to note the shift in focus now defining how each of these strategies, issues and processes will be represented in the technology landscape moving forward. Furthermore, recent technology-dependent federal policy and funding initiatives coupled with record-high state revenues have left states brimming with cash1 and a willingness to invest in technology solutions that will assist in their ongoing modernization efforts.
As you begin to prepare for the upcoming budget cycle, keeping these factors in mind will help you leverage enhanced opportunity in the existing state market by utilizing the right technology solutions and go-to-market strategy for your customers. Let's look at NASCIO's 2022 priorities listed below:
Cybersecurity and Risk Management
Digital Government / Digital Services
Broadband / Wireless Connectivity
Cloud Services
Legacy Modernization
Identity and Access Management
Workforce
Enterprise Architecture
Data and Information Management
Consolidation/Optimization
Cybersecurity tops the list for the ninth year in a row, as we continue to see an increase in security threats and attacks, along with the issuance of federal initiatives emphasizing the importance of maintaining a strong national cybersecurity posture. The security landscape that permeates the state and local markets has rapidly evolved, as governments increasingly use digital services and cybercriminals in turn take advantage. On November 15, 2021, President Biden signed the Infrastructure Investment and Jobs Act (IIJA), providing $1 billion in grants towards cybersecurity enhancements for state and local government information systems. Another federal funding source, the American Rescue Plan Act (ARPA), provides states with $195.3 billion and contains provisions allowing funding to be applied to cybersecurity modernization investments.
Enhancing security practices such as fraud detection around web-based services aligns with the movement towards digital government and services. These efforts are predicated upon accelerated citizen demand, which is a pivotal point of state government services, and have become highly dependent on tools such as collaboration platforms and enhanced video conferencing. As remote work is quickly becoming a permanent fixture for a large segment of the population, the accompanying technologies must provide the infrastructure to support the ongoing transition. Vendors will see increased opportunity around solutions that support interoperability and secure architecture that utilizes development platforms such as low-code/no-code software development. Artificial intelligence-based automation tools such as chatbots and virtual assistants will also see enhanced desirability.
Broadband and connectivity has been a pivotal focus not only for the states, but for the federal government, as the push to close the digital divide continues to gain political prioritization. Under IIJA, $65 billion was allocated to improve broadband internet access in rural areas and make it more affordable across the nation. Similarly, ARPA allows for investments in broadband deployments, with the Coronavirus Capital Projects Fund housing $10 billion for states to use on broadband and digital connectivity devices.
Cloud services has been on the NASCIO list for the last six years, but the focus has increased due to the emergence of digital government and disruptions brought on by the pandemic. State CIOs are now looking at cloud as a proven technology in the state government sphere and will be looking for ways to take advantage of the cloud by relying on its capabilities to increase automation and mitigate time spent by state staff on routine tasks. As cloud solutions continue to evolve and become more diverse, CIOs are prioritizing cloud portability and choice to fit their specific needs, with emphasis on software-as-a-service (SaaS) identity and access management. This enterprise approach to technology acquisition for states will further magnify the benefits of advanced storage solutions such as multi-cloud deployment models.
Legacy modernization is a new addition to the list but has been a longstanding issue that was thrust into light amidst the pandemic. From both an enterprise and risk management standpoint, legacy modernization helps reduce limitations and challenges that state governments are now facing regularly. It is important to keep in mind that the primary goal of state governments is to serve its citizens, and as state CIOs begin to take on more of an enterprise role themselves, modernizing legacy systems will be necessary to ensure a successful and resilient approach to business processes.
As with the highlighted security challenges mentioned above, the need for enhanced identity and access management to support remote work, increased demand for digital services and increasing fraud has been brought to light over the last 18 months. To adequately prepare for the future of the workforce, authentication tools, proper credentialing and a cohesive set of digital standards will be the predominant drivers in this category.
Transitioning the workforce to become more resilient and efficient so that it can meet the needs of future citizen demands will require governments to move away from the fragmented practices and business models of the past and prepare for the future by creating more defined roles for IT asset management and service integration. Enterprise Architecture (EA) strategies that can provide a comprehensive approach to business management will further spur agility and help create a unified and sound governance structure. Assisting your customers in the development of an EA strategy that streamlines their whole-government approach will help lay a solid foundation for their IT future.
Data and Information Management tools, technologies and practices will take increasing priority as states continue to modernize and rely on data analytics, governance, integration and dataops.
Consolidation and Optimization practices that focus on IT centralization and enterprise-driven operations will help states achieve a holistic approach to modernization that can help them more seamlessly navigate the transition.
As you begin to navigate the state budget cycle, keeping these priorities at the forefront of your technology platform will help you gain a better understanding of your customer's existing capabilities and unmet challenges. The state government landscape is dependent upon citizen demand. As citizen demand for digital services, remote workforce models, broadband access and security increases, states will be vying for technology solutions and tools that can help accelerate their transformation.
The state budget process begins over the summer, and this is the time for agencies to begin receiving priorities and formulating plans. Developing a strategy prior to this initial planning phase will help lay the groundwork for your products and services. Fortunately, many states will be in a budget surplus this year, as federal funding initiatives have increased, and the interim final rule, laying out spending guidelines, has only recently been issued. The federal nod towards implementation of technology-based initiatives and investments will only continue to bolster states' willingness to modernize their existing governance structure.
About the Author:
Yvonne Maffia is the senior analyst on the TD SYNNEX Public Sector Market Insights team covering State and Local trends across the Public Sector.
---
1. According to the Fiscal Survey of States from the National Association of State Budget Officers, for fiscal year 2022, U.S. states have budgeted for the largest increase in general fund spending since 2007, with projected general fund spending of $1.02 trillion, a 9.3% increase since 2021. The median state budget increase is 6.1%.