Cloudy With a Chance of SLED Opportunities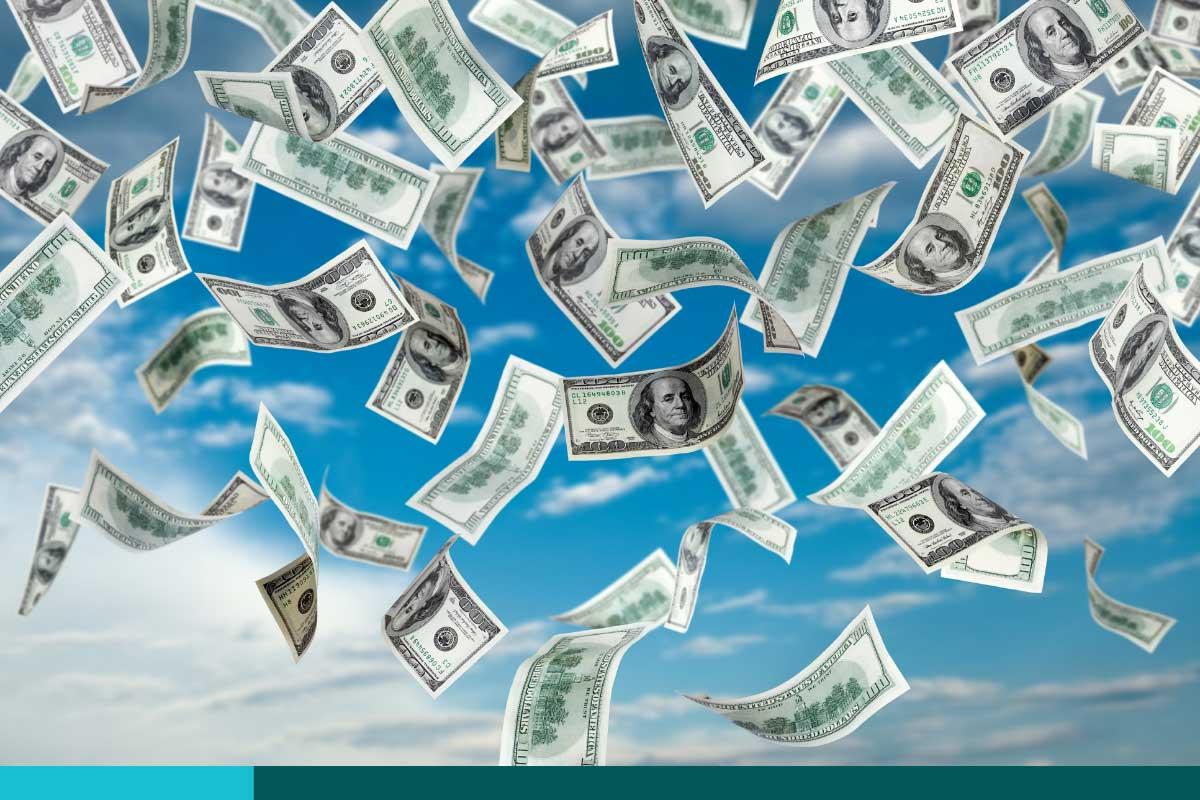 Cloud services continue to be a top priority for state chief information officers (CIOs), but the focus has accelerated due to the emergence of digital government and disruptions brought on by the Covid-19 pandemic. Over the last few years, we've seen cloud services quickly become a "must-have" for state, local and education (SLED) customers, emphasizing cost savings, scalability, agility, and flexibility. Today's citizen and employee experience is defined by enterprise efficiency, increasingly driving information technology (IT) leaders to adapt and adopt a modern approach to infrastructure sustainability.
Most government agencies are operating on outdated infrastructure, posing challenges with data management, compliance, and security. The movement from legacy mainframe systems to the cloud has been slow-moving, but IT leaders recognize that the modern workforce requires data management solutions that prioritize accessibility, storage, and enhanced security. To offset these challenges, many agencies are implementing hybrid cloud strategies, which often includes the use of multi-cloud deployment models with tailored selection of services to fit specific needs. Increasing cloud adoption is going to require the corresponding cloud management solutions, to better manage a complex hybrid and multi-cloud infrastructure.
The decentralized nature of many SLED IT environments, coupled with multi-agency data and application siloes, is shedding light on the criticality of enterprise strategy that prioritizes robust infrastructure and cloud adoption. IT leaders recognize that achieving mission success comes with the understanding that enterprise operations can no longer be confined to one data center. Modern data platforms can help alleviate challenges around data management and eliminate the inefficiencies that accompany legacy systems. Government agencies can adopt modern data platforms to improve their decision-making capabilities, create a more comprehensive approach to data integration, and reduce costs.
Workforce challenges are spurring additional cause for concern, and State CIOs are looking to the cloud as a proven technology. IT leaders are hoping to take advantage of the cloud by relying on its capabilities to increase automation and orchestration, and mitigate time spent by state staff on routine tasks. By taking full advantage of all the cloud has to offer, agencies can bolster their enterprise operations, removing siloes, improving consolidation efforts, and enhancing the delivery of citizen services.
SLED entities are looking to increase their competitive edge, which means hybrid and remote workforce models will continue to be a part of enterprise operations. Hybrid work and learning culture has paved the way for an approach to education and the workforce that is flexible and resilient, and IT buyers at these agencies and institutions recognize that cloud adoption supports this transformation.
Cloud solutions are affording enhanced operations across all verticals. For instance, cloud-based applications can help automate data collection and analysis within public health and public works. IT leaders are seeking out cloud solutions to reduce time spent by staff on manual tasks such as granulated data compilation. Reducing employee workloads and time spent on routine tasks is a driver across all verticals, with increasing emphasis on automation. SLED customers looking to implement cloud-based solutions that automate data collection, analysis, and reporting.
The demand for cloud services also ties into the governance, security, privacy, and procurement aspects of the public sector transformation. Data security and privacy have become a focal point of national, state, and local attention, further driving initiatives that support cloud adoption. Security risks are growing in frequency and sophistication, affecting our nation's critical infrastructure. Institutional resilience is now dependent upon infrastructure that creates efficiencies and provides enterprise-wide sustainability.
As SLED entities continue with their infrastructure modernization efforts, we will continue to see demand for more technology-as-a-service solutions, solutions that enhance application modernization, the use of managed service providers to boost agility and flexibility, hybrid cloud models to manage agencies' specific data and security needs, and tools and solutions that weed out complexities. Today's enterprise approach to technology acquisition will further magnify the benefits of advanced storage solutions such as multi-cloud deployment models and cloud solutions that can help address needs for application modernization containerization, microservices, and serverless architectures.
Now more than ever, the U.S. public sector is driving efforts that support citizen service delivery, so acquisitions will be tailored to technologies that support data management, efficiency, workforce modernization, security, consolidation, and resilience. Post-pandemic requirements are designed to box out tools and solutions that are inefficient, fragmented and pose undue risk to SLED customers over time.
About the Author:
Yvonne Maffia is the senior analyst on the TD SYNNEX Public Sector Market Insights team covering State and Local trends across the Public Sector.