Easily Evaluate Vehicle Movements on Your Next Transportation or Site Design Project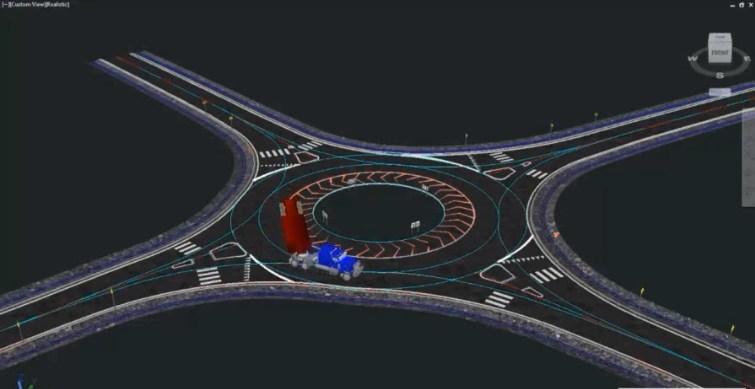 When it comes to transportation and site design projects, they all have one thing in common – when finished they need to accommodate a variety of different vehicles, from cars to fire trucks, airplanes to school buses. As a result, it's important that these vehicle maneuvers be analyzed and incorporated throughout the entire design process. Autodesk Vehicle Tracking (AVT) can help. It allows engineers, designers, and planners at government agencies and engineering consulting firms to predictably evaluate vehicle movements on transportation or site design projects.
For instance, AVT includes an extensive vehicle library with hundreds of vehicles—buses, state-specific vehicles, ASTHO vehicles, and even Boeing airplanes. Users can also easily customize it to include other vehicles that use their streets and parking lots. With that vehicle library in place, users can easily see in 3D animation how various vehicles would function on their roadway designs. It also integrates with AutoCAD and AutoCAD Civil 3D for ease of planning.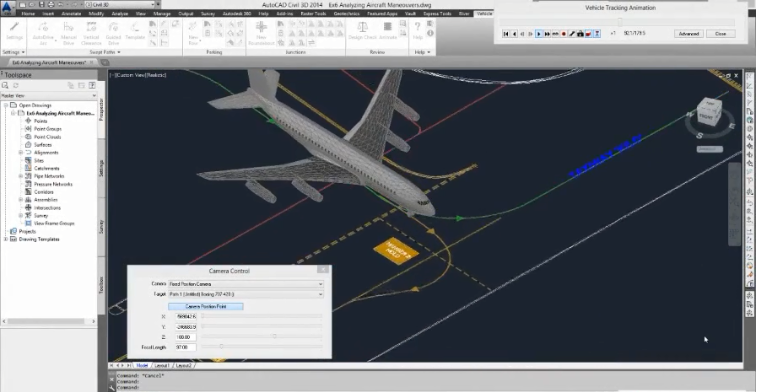 Interested in learning more? Check out this webinar on February 7, 2.00 PM ET (also on-demand after that date): Introduction to Swept Path Analysis with Autodesk Vehicle Tracking.
This webcast will cover using AVT to carry out swept path analysis to check the access of a vehicle into a construction site and at a proposed new intersection. It will also touch on using the vehicle wizard to modify a standard construction vehicle to reflect a similar vehicle needing access.