Why IT Solution Enterprise Agreements Are Essential for the Federal Government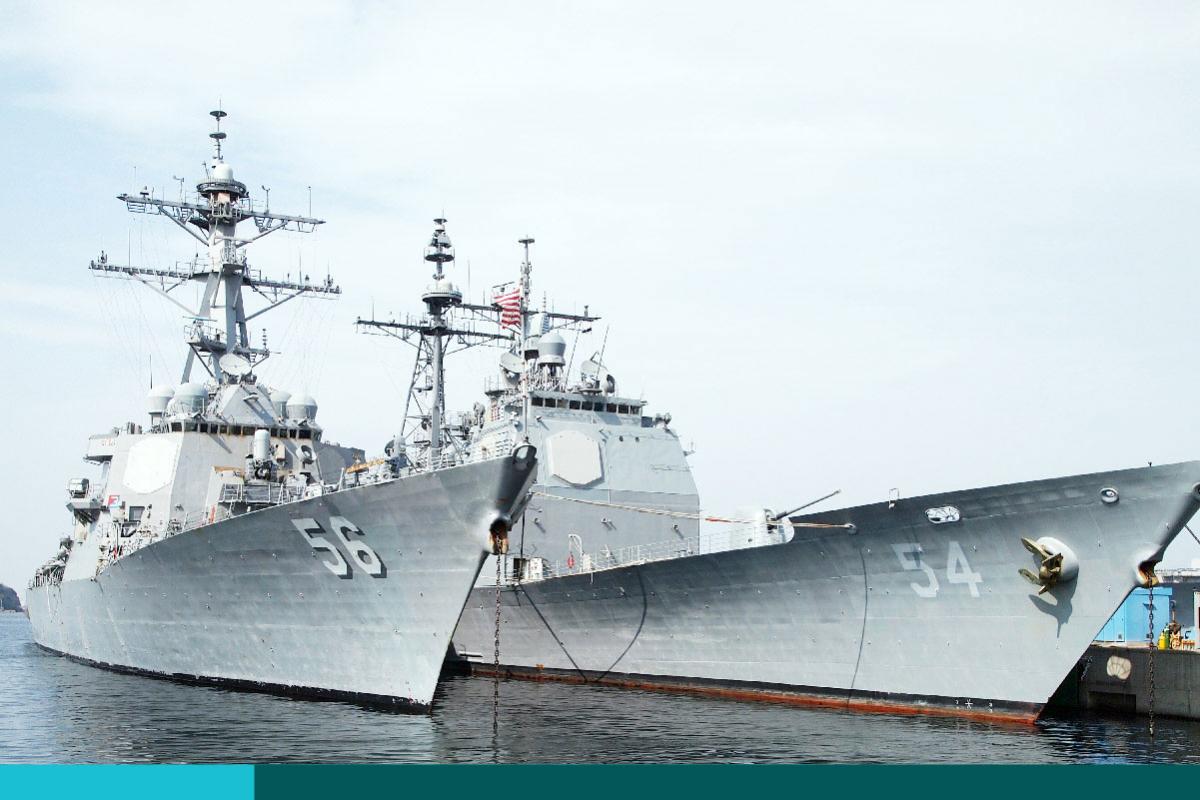 TD SYNNEX Public Sector Receives a $342 Million U.S. Department of the Navy Enterprise Agreement
for Oracle Software and Services
Doing business with federal agencies has unique opportunities and challenges, particularly when it comes to procuring IT solutions.
On one hand, the U.S. federal government is the world's largest buyer of IT products and services, so there's a tremendous need. But acquiring those solutions can be arduous, and managing the intricacies of licensing and pricing can be an ongoing burden.
For most federal agencies, high-demand IT solutions aren't "one-and-done" purchases. Mission-critical challenges are forcing federal agencies to scale their IT stacks rapidly, which is driving the demand for more licenses – or even additional products from a vendor's catalog. They also require consistent maintenance and support to keep it all working.
So how can the federal government quickly access the IT products and services it needs while streamlining the procurement process – and still reduce costs?
This is where enterprise agreements can help. These specialized contracts provide a pre-negotiated environment with established prices, discounts and more. Enterprise agreements have become essential for federal agencies, helping them secure the best value for IT solutions through a trusted source with access to targeted expertise, technical support and dedicated services.
Putting Enterprise Agreements to Work for the U.S. Navy, Marine Corps and Oracle

DLT Solutions, a wholly owned subsidiary of TD SYNNEX and part of TD SYNNEX Public Sector, was competitively awarded a $342 million, five-year mandatory source of supply contract with the U.S. Department of the Navy (DON). The DON Oracle III Enterprise Software License Agreement (ESLA) includes an unlimited license agreement for certain Oracle software and a broad agency catalog to provide Oracle software, Oracle Cloud solutions, maintenance and technical support services to eligible DON entities at discounted prices.
Oracle software that can be procured under the agreement include but is not limited to:
Oracle Business Intelligence (BI) and Analytics
Oracle Cloud Infrastructure and SaaS including Enterprise Resource Planning (ERP), Enterprise Performance Management (EPM), Human Capital Management (HCM), etc.
Oracle Construction and Engineering also known as Oracle Primavera
Oracle E-Business Suite Applications: Financials, HCM, etc.
Oracle PeopleSoft
And many more
In October 2022, TD SYNNEX Public Sector launched as a unified, purpose-driven brand that combines the strengths and decades of dedicated public sector service from three legacy business entities including DLT Solutions. This specialized, fully integrated TD SYNNEX business unit focuses on bridging the gap between technology partners and public sector organizations so they can achieve their individual missions.
This enterprise agreement perfectly exemplifies how TD SYNNEX Public Sector brings value to federal agencies and technology vendors. The sole-source contract empowers the U.S. Navy and Marine Corps to purchase the Oracle software they need, when they need it, to meet their most mission-critical objectives.
This model eliminates barriers and reinforces established enterprise pricing, pre-set terms, and a frictionless and seamless contracting process.
This enterprise agreement was won after successfully fulfilling two five-year agreements with the U.S. Navy and Marine Corps to procure Oracle IT solutions. During this time, TD SYNNEX Public Sector helped both agencies streamline procurement, increase Oracle asset visibility, maximize contract usage and provide increased cost avoidance.
Delivering Success with the TD SYNNEX Public Sector Enterprise Agreement Platform

With this being the third enterprise agreement for the DON to procure Oracle IT solutions, you might be thinking, what's the secret weapon?
It's simple: the TD SYNNEX Public Sector Enterprise Agreement Platform (EAP). This turn-key management solution is designed to help federal agencies, technology vendors, resellers and public sector end-users secure, manage and maximize enterprise agreements.
The U.S. Navy and Marine Corps will continue to leverage TD SYNNEX Public Sector's EAP to manage the third iteration of the Oracle enterprise agreement. This includes centralized ordering, which will give both agencies greater transparency, oversight and control over their Oracle IT procurements. EAP will also continue to provide the U.S. Navy and Marine Corps with access to real-time reporting, asset visibility and increased cost avoidance.
Tap Into the Value of Enterprise Agreements with TD SYNNEX Public Sector

From migrating to the cloud to defending against cyber threats, federal agencies are struggling to respond in an ever-changing world. That's why many government agencies rely on the confidence and predictability of enterprise agreements to secure, maintain and maximize the value of their IT solutions.
The TD SYNNEX Public Sector EAP expands the value beyond federal agencies, by allowing technology vendors and resellers to build and uncover new revenue opportunities. This includes strengthening customer relationships and "locking out" their competition across the market.
Existing support contractors and systems integrators with active agreements for the DON may be eligible to work with TD SYNNEX Public Sector and Oracle under this enterprise agreement. A current National Aeronautics and Space Administration (NASA) Solutions for Enterprise-Wide Procurement (SEWP) honored letter of authorization is a minimum requirement. For more information, please click here to talk with a member of our team.
To learn more about the DON Oracle III ESLA contract click here and to get more information on TD SYNNEX Public Sector's Enterprise Agreement Platform click here.