Five Ways to Have a Successful FFYE...From Home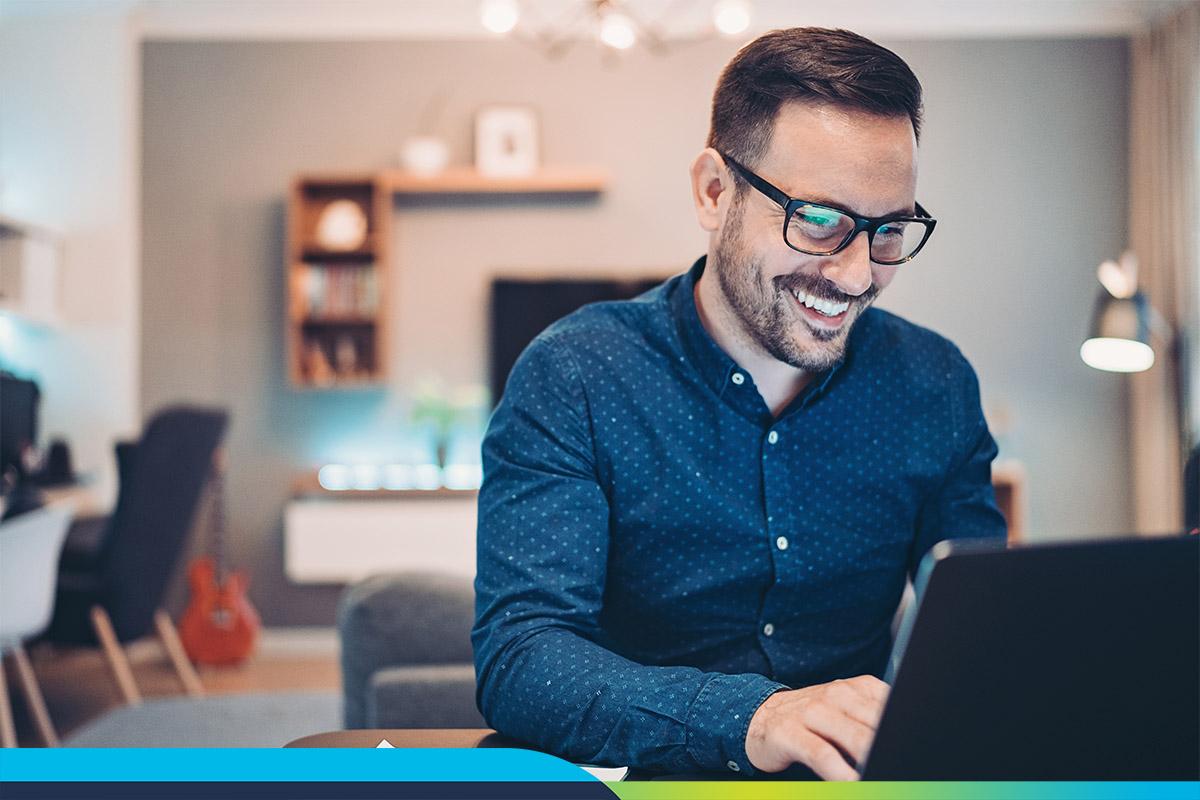 The federal government's busiest buying season is upon us. Federal fiscal year-end (FFYE) is one of the most stressful times of the year for anyone in the government contracting community, including procurement officials and vendors, with approximately $100 billion spent in the mad rush before budgets expire.

Each year DLT has made a best practice of sharing important resources and tips to help the community navigate the stresses and strains of busy season. Of course, this year is different. The new realities of the COVID-19 pandemic have transformed the way we work. Working in isolation is a novel concept to many in the federal government with nearly half of federal employees being new to teleworking. Meanwhile, an incredible 42% of the entire U.S. labor force is now working from home full-time. This sets up a whole new set of challenges for in-office and remote workers. It's also the perfect recipe for additional stress.

Here are five ways to survive and thrive this FFYE.

Keep a regular schedule

Transitioning to a work from home environment is challenging for employees accustomed to the daily commute and structure of office life. If you have adjusted, great! If you haven't, know that a schedule can be your best friend – especially as the demands on your time increase through September 30th.

Start by separating your work life from family life. Have a designated place to work and don't occupy it unless you're working. Get your family commitments out of the way before your day starts. Then build in regular breaks throughout the day. Don't skip lunch or eat at your desk. Being seated longer can increase health risks and stepping away can help recharge your brain. Which leads to our next point.

Step away from what you're doing – virtually or otherwise

When you're busy it's hard to find time to recharge. But taking a quick walk, practicing 10 minutes of yoga or weightlifting can boost your mood, reduce stress (thank those stress-busting endorphins) and fight fatigue. A break can also prevent stiffness, clear your mind, and bring new clarity to your tasks when you return.

If you need human contact, take a walk in a group while maintaining social distance. If that's not possible, catch a mental break in a virtual water cooler room (a popular feature of video conferencing platforms like Zoom). This can feel less forced than regular virtual meetings and lets you catch-up with colleagues, share what you're working on, or offload your problems.

Minimize the impact of technology distractions

Time management is a big deal at this time of year. The first step to avoid wasting time on non-essential tasks is to put the brakes on checking your email every 10 minutes. The average professional spends 28% of the day responding to email add to that other notifications and alerts that pop up from Slack, Teams, Google and other productivity tools and time is lost on interruptions that don't always require your immediate attention. Most people don't expect a response within the hour.

Instead, turn off notifications and alerts and schedule 5-10 minutes every hour to check your email. Then, use the chunks of time in between to accomplish more pressing, essential tasks. Keep a to-do list and revisit it often, prioritizing your tasks daily.

Recognize warning signs and triggers

Deadlines and urgent requests can frazzle even the most committed employees. Learn to recognize signs that you're taking on too much. Signs include working long hours without breaks (an easy trap to fall into at home), loss of interest or engagement with family and friends, lack of sleep, overindulging in food or alcohol, or even illness.

If things are getting too much, talk to your supervisor. Explain your concerns and try to arrive at a plan so you can perform at your best.

If you're a manager, find ways to communicate with employees outside of email or business meetings. Ask team members how they are doing and look for signs that they are struggling. Show empathy by making yourself available to answer questions and address their concerns.

Prepare those nearest to you

Long work weeks (and possibly nights) during FFYE can quickly take their toll. Make sure that family and friends know what's going on and set expectations about your availability so that any late nights or missed obligations don't come as a surprise.

DLT is here to help you cross the budget finish line

You don't have to go it alone this FFYE. We can help you navigate this busy time of year and get the IT solutions you need to help solve current and future challenges, including supporting a hybrid workforce that splits it's time in the office and working from home

Our 60-minute quote turnaround, portfolio of leading IT solutions providers, contract vehicles, and in-house contracting experience can ensure the procurement process go as smoothly as possible.

Let's talk.