Continuing Resolutions Keep Continuing: Where to Find the Pockets of Opportunity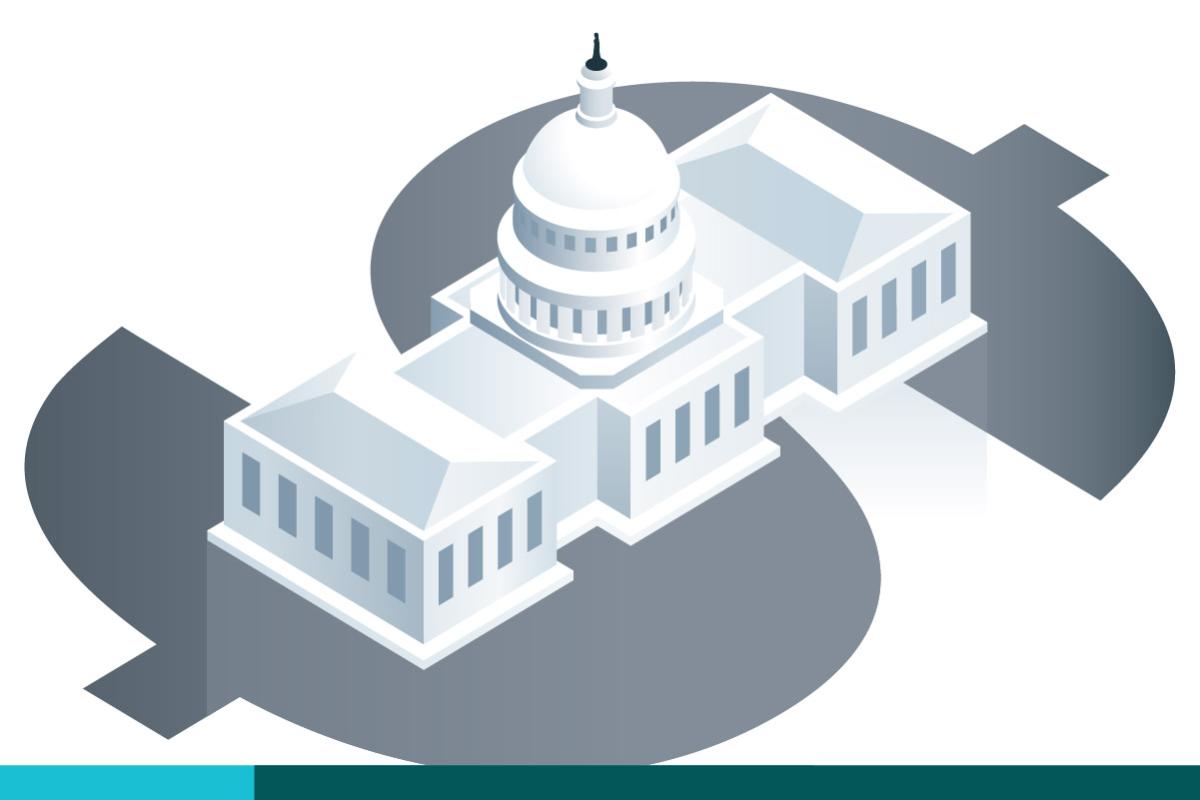 On September 30, Congress and the White House passed a Continuing Resolution (CR), which funds the government through December 16, 2022. At this point, anyone keenly watching the budget process every year can tell you the likelihood of a CR being passed as opposed to a new budget by Oct 1st is all but guaranteed. CRs function as a temporary stopgap designed to avoid a government shutdown. However, it also locks funding to the previous fiscal year's level and prevents new projects from beginning. Projects then remain under operations and maintenance until a new budget, with new requirements, is passed.
We'll explore where the opportunities are still for vendors based on agencies that continue to spend in those early months of a fiscal year. There will continue to be funding, but at what level, and how does that affect contractors looking for more opportunities in their market? If your company is on a contract and working, you're good to go at the same funding levels. If, however, you're looking for new opportunities, it's a bit trickier.
Trickier doesn't mean impossible. The positive side of ramifications of a continuing resolution often include the following:
Agencies may justify investment in their solution if they can frame it as operations and maintenance (O&M).
Some funds are multi-year and are not limited by the turning of the clock into a new year.
There are procedures that allow for in-year shifting, or what is known as "reprogramming," a set of dollars which can provide opportunity.
If your solution helps enable what is deemed an essential mission function for that customer, then that opportunity will be less affected by a CR.
Focusing on the second note above, we examined where spending most occurred during a CR. Unsurprisingly, the Department of Defense (DoD) came out at the top spot, followed by the Department of Veterans Affairs (VA), United States Department of Agriculture (USDA), Environmental Protection Agency (EPA) and Department of Justice (DoJ) as the five agencies spending the most during the three most recent CRs, across all IT related funding. When we narrow the focus to cybersecurity pursuits, given the administration's current priorities, we see the top five agencies in that area as the DoD, VA, Department of the Treasury, DoJ, and Department of the Interior (DoI).
Our analysis of past government procurement data shows that continuing resolutions haven't prevented mission-critical pursuits from continued development, particularly in cybersecurity. Therefore, aligning your efforts to those customers proves that even in a time of "stalled" funding, not everyone is short on opportunities. Also consider that FY22 was a record year for federal information technology (IT) spend so being locked in at FY22 levels isn't so bad.
Reprogramming
It's also worth examining the third point further, while a CR prevents new projects from beginning, there is wiggle room when it comes to the idea of "reprogramming" dollars. Agencies often move funds around within accounts as needs shift, and as a matter of budgetary need. Doing so without specific statutory authority from Congress is illegal but there is some level of flexibility. Prohibitions against reprogramming funds within an appropriations account, however, vary among agencies, as there are no government-wide reprogramming rules.
One recent example is an Air Force request that was approved for the reprogramming of funds for, "$81 million to fund increased costs for utilities." Their reasoning was tied to recent inflation hikes, citing "Increases are due to higher costs as a result of escalating prices that are outpacing budgeted pricing factors due to global supply/demand factors."
Reprogramming happens often, so staying abreast of your customer's flexibility and past tendencies with reprogramming dollars, in the early months of the fiscal year, proves to be a solid strategy even during a CR. This is especially relevant if your solution addresses a critical need.
Continued Opportunity
The passing of a CR can bring with it an initial sense of discouragement for the lack of a new budget and inability for agencies to start new projects. There are still opportunities when a new budget is not passed, especially within certain agencies. It's not an all-or-nothing game with the federal government. Instead, you just have to know where to look and how to approach the money that is reprogrammed, moved around, or deemed essential regardless of when a budget may be passed. Who's to say when that might happen again?
About the Author:
Susanna Patten is a senior analyst on the TD SYNNEX Public Sector Market Insights team covering tech domain centric trends across the Public Sector.