The FY23 Civilian Budget: Initial Focal Points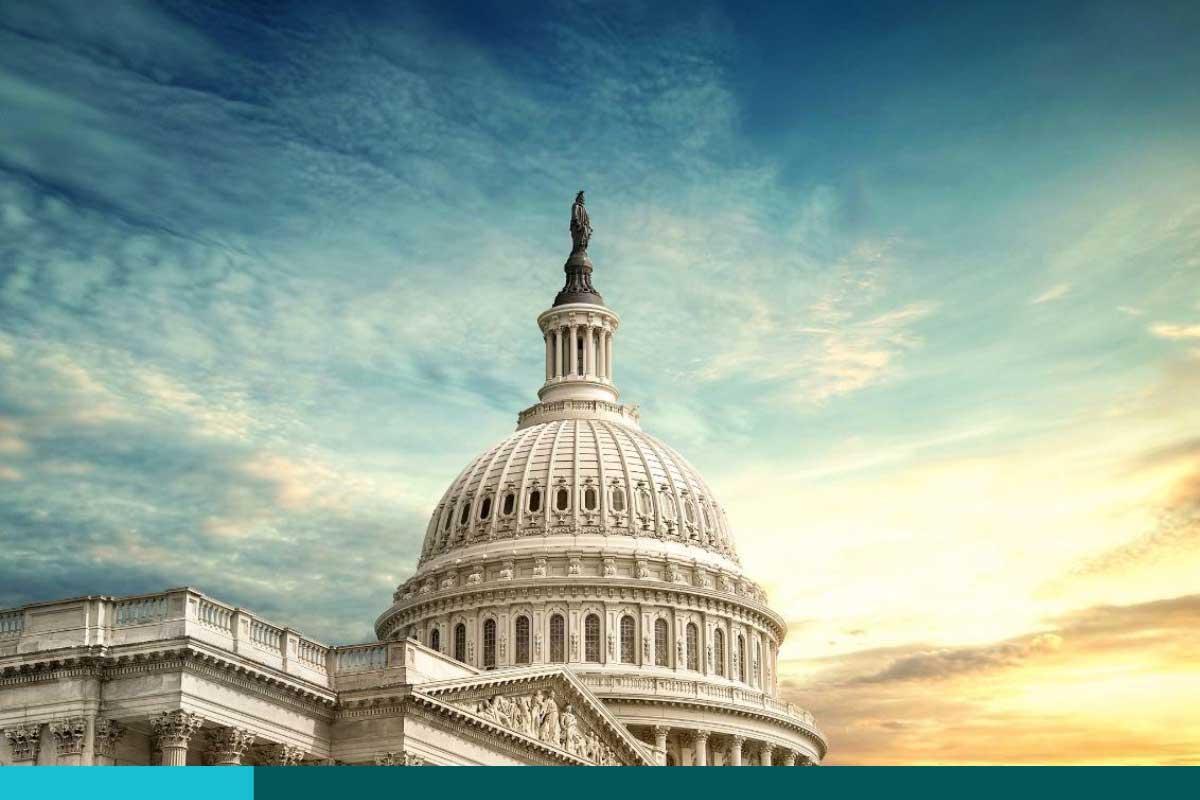 This past week, the president released the FY23 Budget Request. Civilian agencies are set to receive a boost across an array of initiatives including cybersecurity, workforce pay and development, climate science, mental health priorities, as well as infrastructure repair. The following will examine some of the prominent departments across the civilian landscape and the funding set to boost these top initiatives.
Department of Homeland Security
Cybersecurity, disaster resilience, R&D infrastructure, immigration and border processing management are all top priorities for the Department of Homeland Security (DHS) in FY23. The budget notes $2.5B going to the Cybersecurity and Infrastructure Security Agency (CISA), set to maintain critical capabilities originally set forth in the American Rescue Plan from 2021.
The budget also provides $89M to improve and modernize laboratories in DHS' Science and Technology Directorate, in effort to replace equipment and improve IT. Another $7.1B is also being directed to pay and benefits for the Transportation Security Administration (TSA) workforce. This is a theme across multiple agencies in the budget, as compensation and workforce policies are seeing an increase throughout the government.
Health and Human Services
The budget notes a total of $138B tagged for the Department of Health and Human Services (HHS). Of that, naturally, another $81B is provided for pandemic preparedness over a five-year period. $28B is noted for the Center for Disease Control and Prevention (CDC) to "enhance public health system infrastructure, domestic and global threat surveillance, public health workforce development, public health laboratory capacity, and global health security."
The National Institutes for Health (NIH) is also set to receive just over $12B for vaccine research and development, diagnostics and therapeutics against high priority biological threats, biosafety and biosecurity research.
Department of Transportation
A top priority listed for the Department of Transportation (DOT) is modernization and upgrades for roads and bridges. The budget calls for nearly $69B for these efforts, which is almost $20B more than the FY21 enacted level. Investment in freight rail is also a priority, with $17.9 headed to the Federal Railroad Administration (FRA). Improvement to Amtrak facilities as well as grant programs for modernization are included.
Department of Treasury
$16.2B is noted for discretionary funding for the Department of the Treasury (DOT), 20% more than the 2021 enacted amount. The Internal Revenue Service (IRS) is being provided the bulk of funding, with approximately $14B to improve tax related services, including customer experience and business system modernization. There is also a boost to cybersecurity, including designating high-value assets and establishing a Zero Trust Architecture (ZTA) for the department.
Department of Veterans Affairs
The Department of Veterans Affairs (VA) portion of the budget is requesting $135B in discretionary funding, a good portion of which is dedicated to medical care, suicide prevention and mental health services. Just under $14B is tagged for mental healthcare, providing improved access for veterans to seek treatment. Research associated with veteran health is also noted. $916M is allocated to such services, including pandemic preparedness, a common theme across many departments. Also noted is $5.8B to cybersecurity efforts. As with other areas of government, the VA is also aiming to automate certain IT needs and increase overall security measures.
Environmental Protection Agency
Priorities for the Environmental Protection Agency (EPA) include climate science investments, workforce development and PFAS chemical remediation. $100M is requested for grants to aid in reducing gas emissions, as well as additional funds for wildfire prevention and forecasting. The budget also notes rebuilding the agency's capacity of staff relative to 2021 levels with more than 16,000 full time equivalents. Infrastructure improvement for water systems is also noted, as is hazardous waste removal services, with $1.2B going to the Superfund program designed to help with cleaning after natural disasters and emergencies.
National Aeronautics and Space Administration
The budget is requesting approximately $26B in funding for the National Aeronautics and Space Administration (NASA). Initiatives include funding for the Artemis lunar exploration, landing the first woman and person of color on the moon, as well as sustainability and exploration of Mars. Climate science, a theme across multiple departments, is also listed, with $2.4B dedicated to climate research utilizing satellites and collaboration with other agencies to further understand climate change. Research and development is also highlighted, with focus on space technology, growth in the commercial space industry, as well as orbital debris R&D.
As with the Department of Defense (DOD), the civilian sector is poised to offer a number of areas of engagement and business opportunities for industry in the coming fiscal year.
About the Author:
Susanna Patten is a senior analyst on the TD SYNNEX Public Sector Market Insights team covering tech domain centric trends across the Public Sector.