A Quick Federal Shutdown Break Down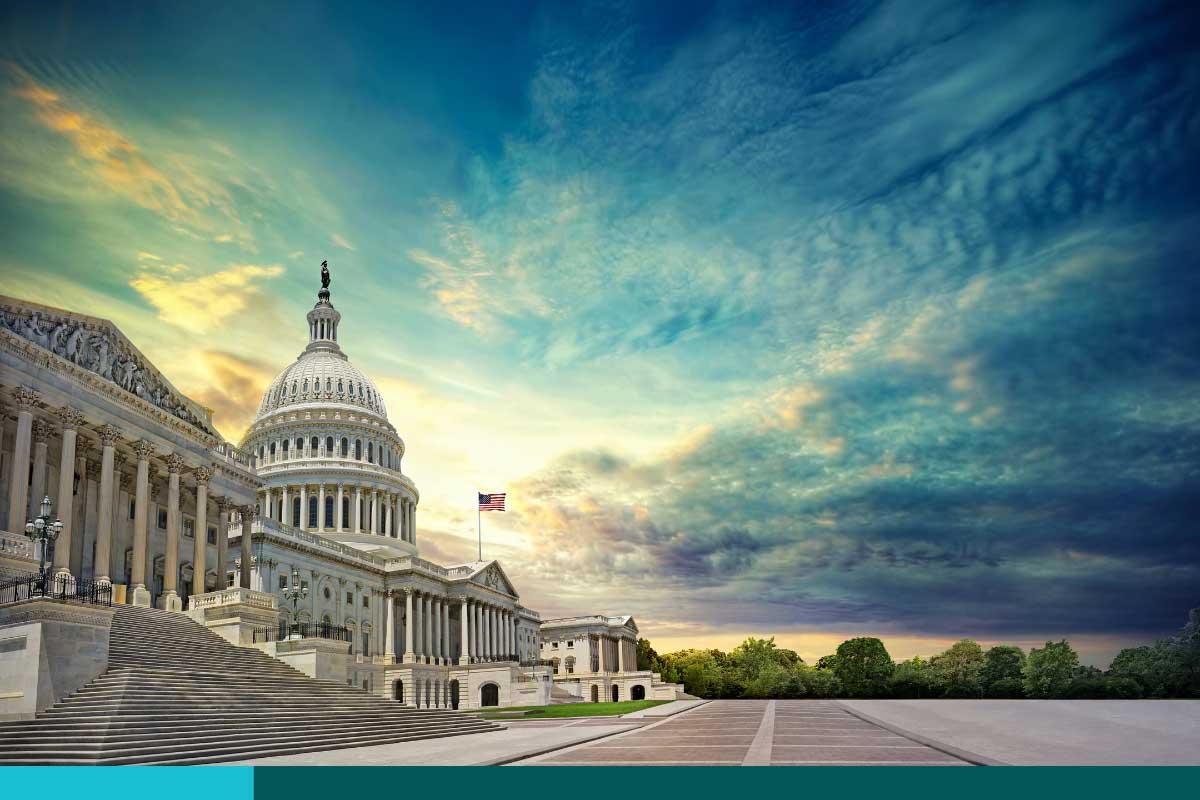 Ah yes, we meet again. The last week of the fiscal year: the air is cooler, pumpkin spice is in everything and the government might shut down. That is, if a deal isn't reached by midnight on September 30th. This feels even more common, mostly because it is. And I don't know about you, but the word "shutdown" might sound scary, apropos leading up to Halloween I suppose, but it doesn't have to be. We'll talk about what exactly a shutdown is, and more importantly, what it is not. If you're a vendor in this space, there is opportunity no matter what the outcome is come next week.
What It Is
"Shutdown" is the term we've collectively decided to assign to the scenario of the government failing to either pass a new budget, or enact a continuing resolution (CR) by the start of a new fiscal year. When a shutdown occurs, agencies cease all non-essential activities and only essential employees report to work.
Ideally, leaders in Congress allocate what's known as discretionary funding to federal agencies and programs via 12 appropriations bills and reach agreement, passing the newest budget beginning October 1. If that doesn't happen, a CR is possible. That occurs when full-year appropriations agreements are not reached, so Congress in turn agrees to temporarily sustain funding at the prior year's levels while they work toward a new budget. A CR allows contracts currently in play to continue, however, anything new isn't likely to be approved. These resolutions follow a "funding rate" formula based on the previous year's budget and adjustments to both the duration and funding amounts can be made through what's known as "anomalies" tailored to specific activities. CRs are common. While only three shutdowns occurred in the last decade, Congress has enacted one or more CRs in all but three fiscal years since 1977. Generally though, Congress does reach an agreement at the last minute.
Actions to Take
If a shutdown does occur, it changes the rules of the game, but still leaves doors open. You'll hear the term "essential" thrown around a lot. Only essential federal employees will report to work, and only essential operations will take place. All agencies have contingency plans revealing how extensive "essential functions" are so it's possible that a given task order or contract falls under this category. Examples may include activities related to information technology and security, healthcare, national security, transportation safety, border security, banking and other programs covered by mandatory spending.
If you're a vendor, you can rest a bit easier if you prepare accordingly. This means keeping an eye on deadlines, and meeting them for any contracts you are involved in. Keep on keeping on. You'll also want to stay in contact with your customers. Ask questions regarding the status of any procurements you're participating in, and whether or not they might be modified. Don't shy away from asking if any obligations can be quickened to avoid being part of a potential shutdown in the first place, and which contracts will not be affected. Some programs are funded by multi-year funding and are less affected or not affected at all by shutdowns. Conversely, identify prime contracts that are more susceptible to risk so you're smooth sailing if a shutdown does occur.
Lastly, it's important to think about the implications of a more condensed spending period that results from a delay in a new budget being passed. Take time now to look at your pipeline for FY24 and beyond; find the opportunities you're most interested in, so when they are released, your teams are primed for submittal. Being forward-thinking is always advisable, and places you ahead of the competition once business as usual resumes.
Now we collectively wait for Congress to tell us which path they'll take. This weekend might be full of some great football games and pumpkin patch outings, or a heavy couple news days if CSPAN is your favorite channel. See you Monday with the latest.
About the Author:
Susanna Patten is a senior analyst on the TD SYNNEX Public Sector Market Insights team covering tech domain centric trends across the Public Sector.