DLT Expands Industry-Leading Cybersecurity Portfolio to Help Government Remain Secure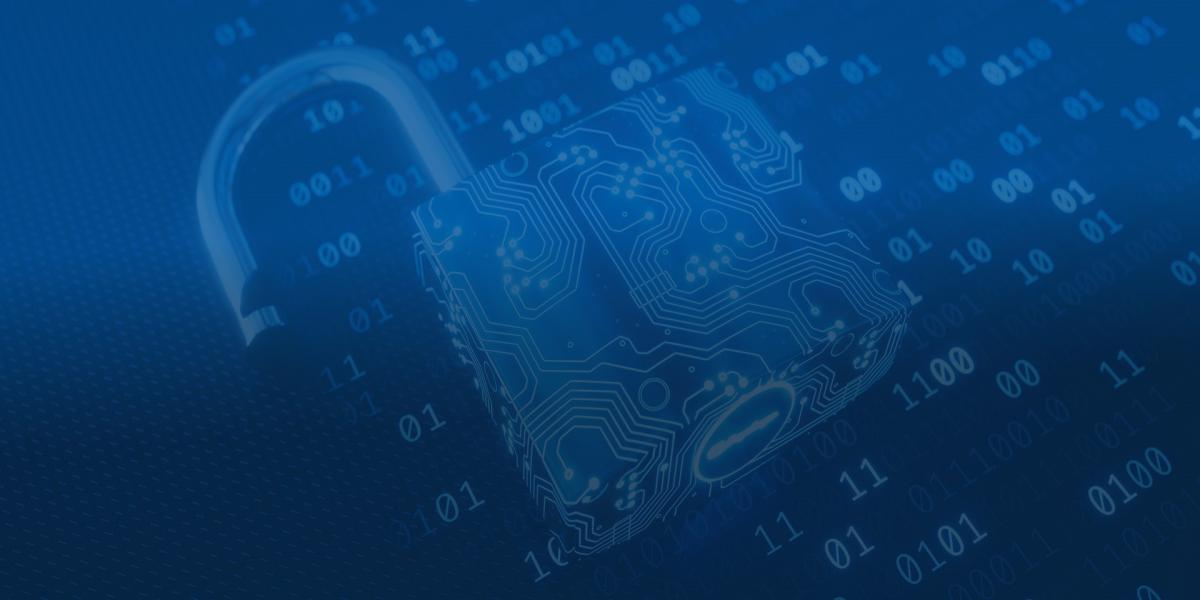 2018 marks the 15th year of the National Cybersecurity Awareness Month, a government/industry effort – observed every October – that works to ensure every American has the resources they need to "be safer and more secure online" and educating everyone about the roles they play in helping to safeguard the internet.
While many of the key principles of cybersecurity emphasize best practices, cyber hygiene, and employee training, let's not forget that attackers are taking advantage of new tools and techniques prompting a rise in cybercrime. Fortunately, as technology has advanced so has the ability to intelligently identify and predict attacks before they occur, improve response times, stop threats in real time, and more.
At DLT, we take our role as a premier government aggregator seriously, especially when it comes to cybersecurity. We are constantly on the lookout for emerging innovations in technology that change how we think about security and boost the security of government information systems. In addition to our long-time partnerships with Symantec, McAfee, BeyondTrust, AlienVault, ForeScout, SolarWinds, and others, over the past year, we've also formed new relationships with cybersecurity innovators whose products and services can be easily procured on our broad portfolio of government contracts.
Here's how our new partnerships are helping public sector agencies stay one step ahead of emerging cyber threats.
Build a Solid Enterprise Security Foundation
As the volume of data and systems that need protection increases (on-premise and in the cloud), DLT partner, Tripwire, joined our fold of cybersecurity partners this August. Tripwire provides foundational controls that integrate and automate security, compliance, and IT operations. Tripwire's award-winning cybersecurity integrity solutions are based on high-fidelity asset visibility and deep endpoint intelligence combined with business context; together these solutions integrate and automate security and IT operations.
Almost every civilian and independent federal agency, all DoD Branch services, as well as components of the Congressional and Judicial branches trust Tripwire.
Stop Attacks Instead of Evading Them
We're also excited to add Polyverse's ground-breaking Moving Target Defense technology to our solution portfolio. Designed for the full Linux stack, it's the only solution proven by the DoD to stop 100% of the most dangerous zero-attacks by reducing the attackers' window of opportunity. Polyverse Polymorphic Linux randomizes and hardens open source Linux distributions to create a constantly changing attack surface extraordinarily difficult for attackers to penetrate. It also installs in minutes and works with existing security systems to provide comprehensive zero-day protection and more.
Get True System-Level Visibility into all Applications, Infrastructure, and More
We also recently joined forces with NETSCOUT. The company delivers full network packet visibility, packet brokers, and true system-level visibility into all cloud, on-premise, and hybrid applications, infrastructure, and interdependencies down to the subsystems and services that run on them.
For example, a major metropolitan city uses NETSCOUT to monitor network and critical applications including 911 Contact Centers that unify police, fire, and administrative services departments into one of the largest first responder teams in the U.S.
In the federal government, the DoD benefits from NETSCOUT's performance monitoring and DDoS threat protection stressing its excellent functionality, ease of use, and ability to improve IT staff productivity while reducing time to identify the root cause of problems by at least 75%.
Reduce Time to Detect Attacks, Respond, and Accelerate Recovery Time
Our newest partner, Nuix USG has developed an intuitive platform that leverages endpoint analytics to reduce the time it takes to detect impending or ongoing attacks. The platform accelerates recovery time; easily adapts to changing environments, regulations and attack vectors; and stops incidents in their tracks. Additionally, Nuix USG offers eDiscovery capabilities, which allows for information governance, incident response, digital investigations, and more.
"This partnership with DLT will provide public sector agencies access to software that will transform the way they can understand the DNA of their own data at enormous scale," said Dan Dorchinsky, president of Nuix USG.
Next Generation SIEM: Make Security Intel a Standard Operating Procedure
We also partnered with LogRhythm, a leader in security intelligence and next-generation SIEM hardware and software. This partnership will allow DLT and LogRhythm to help the government protect its data by offering LogRhythm's complete suite of solutions.