6 Things You Must Do to Be Successful During State Fiscal Year-End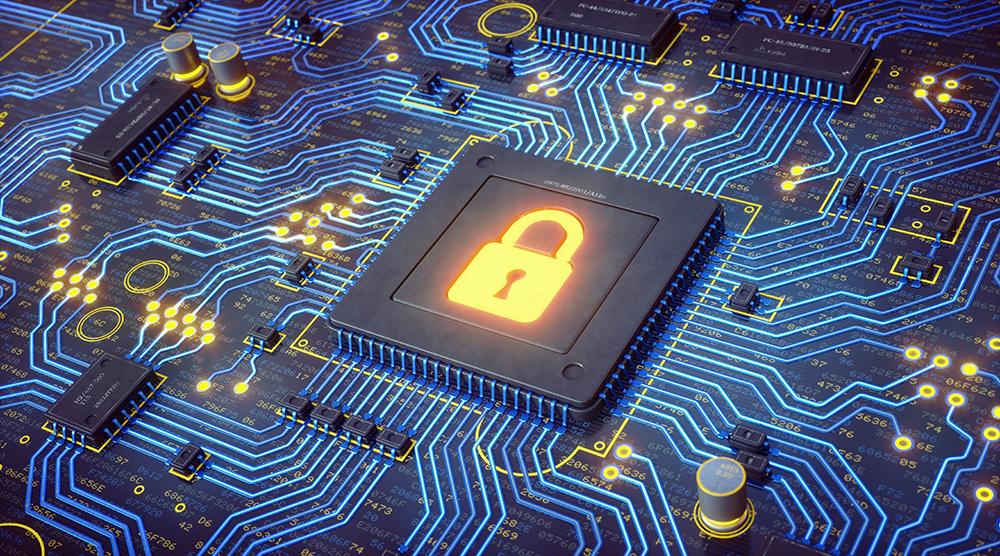 The days may be getting longer but as summer approaches your time to capitalize on SLED fiscal year-end sales opportunities is getting shorter. June 30th marks the end of the fiscal year in 46 U.S. states, this also includes many cities and counties. In 2019 state and local budgets have set aside $107.6 billion for IT spending alone and the fourth quarter is one of the busiest times for spending those tax dollars.
Where's the money going? According to GovTech Navigator, state CIOs are planning for strong cloud growth and investments in cybersecurity, shared services, and business intelligence, while cities are prioritizing cyber, citizen engagement/experience technologies, open data, disaster recovery, and mobile applications.
If you're looking to bid on contracts this SLED fiscal year-end, below are some tips to help you succeed.
Identify Agency Year-End Schedules
While the general perception is that state and local agencies go into a frenzy of accelerated spending towards year-end, this isn't always the case. To ensure you're focusing your efforts on the right agency, research agency fiscal year-end schedules and buying patterns. Some agencies allocate and spend their cash early in the fiscal year, others spread their spending throughout the year, while the remainder reserves their purchasing decisions until year-end.
The map below from GovTech and the National Conference of State Legislatures depicts year-end by state.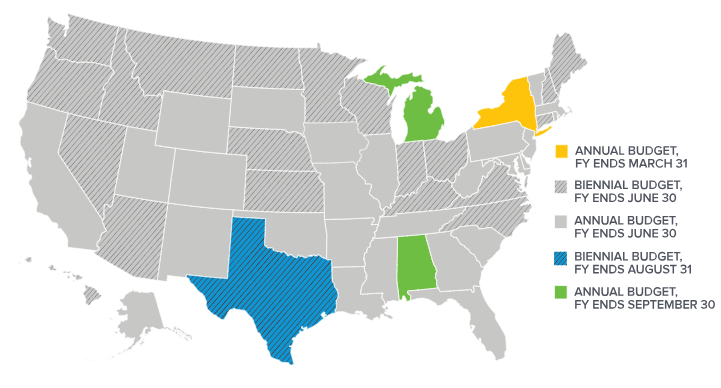 Review Budget, IT Plans and Agendas
In addition to searching for open bids, get an early insight into leads by examining budget and spending plans for last minute projects and near-term opportunities published on agency websites. You should also familiarize yourself with the agenda of the elected official who heads the agency or department – does your solution provide a fix to their problems? There may also be a strategic IT plan that you can review to understand priorities and if there's a fit for your company's offering.
Ramp Up Lead Re-Engagement
Plan on reaching out to initiators. These are the people who are looking to technology to solve a problem, such as agency managers, department heads, police chiefs, and IT buyers. Initiators are responsible for evaluating products and recommending vendors and solutions that best meet the project need. Re-engage with your contacts to understand their needs and plans for year-end purchases.
Help Initiators Make a Business Case for your Product
At the federal level, program managers prepare a business case to justify their buying decisions. This isn't always the case in state and local government. It's often down to the vendor to help buyers make a business case justification since managers lean on technology experts to help them understand how they can be more efficient, productive, etc.
There are many ways to do this, but webinars and whitepapers are important tools for educating the buyer about your solutions and the measurable benefits they bring (improving citizen services, enhanced productivity, etc.). State and local officials also like to see how you've helped other jurisdictions, so case studies and proof of performance are important to highlight at this time. If you don't have these resources, DLT Solutions can help develop marketing materials and lead generation programs that are essential for a successful year-end strategy.
Reach Out with the Right Message
Now is the time to remind both initiators and procurement officials of your offerings, contracts, and any year-end initiatives or promotions. However, to be successful it's essential that you deliver the right message to the right target. This means having one strategy for initiators (see the example above about helping this group make a business case for your solution) and one for procurement.
When targeting procurement officials, play to their role in the buying cycle and show that you understand their year-end challenges.
Procurement only gets involved when a solution is selected and approved by the agency or department manager. They are less concerned with evaluating your offerings as they are in knowing what contract vehicles you have and whether you meet the buying criteria – thus they need a different approach than initiators. In addition, this is a busy time for them, they are looking to vendors to help them be as efficient as possible.
Finally, consider creating a standalone microsite or landing page on your website that showcases your year-end resources. Include a lead capture form and be sure to add a brief capability statement (DUNS number, contracts, certifications, etc.) that is tailored to the mission of the targeted agency.
Team with Professionals
Navigating the SLED year-end opportunity landscape can be overwhelming. From identifying bidding opportunities, conducting outreach during this busy time, navigating the procurement process, and so on, requires focus and expertise.
With same-day quote turnaround and a team of sales experts dedicated to delivering your solutions to DLT's State and Local Government customers, DLT is ready to maximize your SLED FYE profits.