Digital Design Month: What the Autodesk and ESRI Partnership Means for Government Infrastructure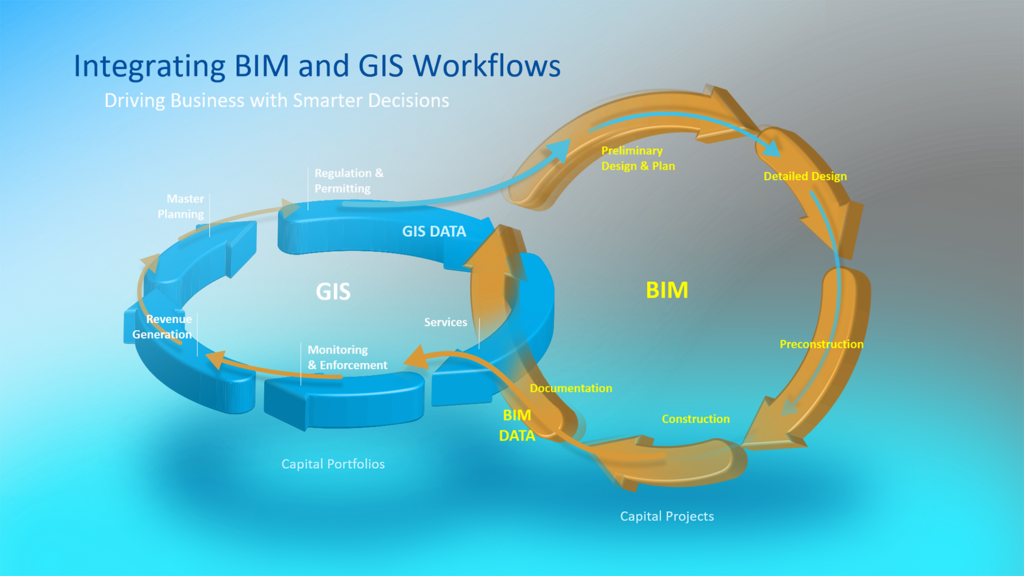 Late in 2017, Autodesk and ESRI announced a new partnership to "advance infrastructure planning and design". The relationship was positioned as helping build a bridge between building information modeling (BIM) and GIS technologies.
But what does the relationship mean for government infrastructure projects?
Taking 3D Contextual Design to the Next Level
Autodesk has already invested heavily in bringing real-world context to design workflows. Tools such as InfraWorks, for example, lets you design with real-world 3D models that include existing geographical conditions. However, the partnership with ESRI takes this one step further by enabling infrastructure and city planners to synthesize information from both BIM and GIS to design in the context of the real world.
The announcement is just the beginning. Throughout 2018, Autodesk and ESRI plan to build a bridge between their respective technologies. What form this will take is not yet clear, but obvious wins from the partnership can come from removing slow and inefficient data conversion between systems.
More Connected Infrastructure Workflows
The move towards frictionless interoperability will not only ensure the two technologies work seamlessly together, it will also enable a more connected infrastructure workflow. For example, reductions in permitting through improved stakeholder engagement, more sustainable and resilient design through enhanced project insight, and reduced risk through end-to-end flow of materials, resource availability, and scheduling during construction.
Creating the Next Evolution of How We Do "Smart"
Underpinning the partnership is a more ambitious vision to streamline the entire transportation and infrastructure lifecycle and discover new ways to support and accelerate the next evolution of smart cities, smart utilities, smart transportation, smart logistics, and smart infrastructure.
This article from Autodesk's Infrastructure Reimagined outlines the key areas that the two companies will focus on to help make you more successful in the work that you do, including:
• Transforming the project lifecycle – More than just data integration, Autodesk and ESRI are researching ways to bring context to the design and building workflows that lead to improvements in construction and renovation projects.
• Building site context with environment – Considering project context in depth can planners and designers understand how the natural and existing built environment will be impacted by and interact with new projects.
• Sensing site change – Drones, sensor input, and data processing already lets us scan, photograph, and sense the 3D world so that each project starts with an accurate picture of the original site that can be updated as the site changes. The partnership will focus on improving site context and visualization for all stakeholders.
• Designing and visualizing the real world in 3D – 3D is becoming the standard for design, visualization, and analysis of assets. Autodesk and ESRI will focus on developing tools and apps that utilize 3D to make better use of spatial information to inform the project.
• Optimizing infrastructure operation intelligence – The Internet of Things (IoT) has made it possible to sense every tremor and temperature change of an infrastructure asset. Machine learning tracks this data to fuel new insights. Autodesk and ESRI will seek new opportunities for enabling the use of IoT and sensor information to improve operational performance of large systems or assets.
What's Next?
Expect to hear more from Autodesk and ESRI in 2018 as more details emerge about the impact of the relationship on infrastructure software functionality.
What to Stay Informed?
Visit GovDeisgnHub, your one stop shop for all things digital design in the public sector.
*Image courtesy of Autodesk