Top 10 Tips for Revit Beginners: A Prescription for Information Modeling Success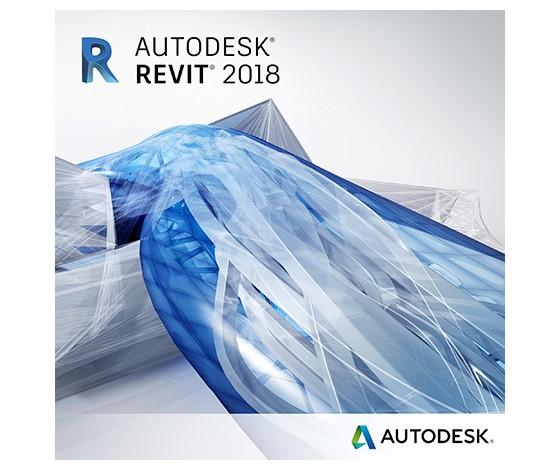 If you're fairly new to Autodesk Revit and looking for ways to quickly get up to speed, Autodesk put together a great webinar that offers tips and tricks to get the most out of your user experience. Topics included:
• How does it differ from AutoCAD?
• What do I need to know to get started?
• What are some best practices for working in Revit?
• What are families and how do I use them?
• Where to learn more and how to get support when problems happen
If you've got 40 minutes, check out the on-demand version here. If you'd prefer a quick and shareable read, check out our recap of the Top 10 Tips for Revit Beginners below:
1. Have the Right System
Revit is a data-rich software and can be demanding on your processing power. Revit models can be quite large (300-700 MB, or larger) so start by ensuring that you have a computer system that ensures good performance. Check out Autodesk's system requirements for Revit 2018 products.
2. Education
Not only do you need to educate yourself on Revit (webinars, training classes, certifications, etc.) you also need to ensure you get manager buy-in. That support is essential as you tackle early learning curves to Revit adoption.
Once you're ready to roll-out Revit, you'll need a training plan.
Start by identifying champion users and train a few at a time (typically those who are about to start a project in Revit, if you train everyone at this point they may forget what they learned). Your training should cover two areas: the platform and trade-specific features (architecture, structural, mechanical, plumbing, etc.). Once you've completed general training, plan on customizing your training so that new users are trained on how to improve current workflows using Revit.
3. Pilot Projects
Next, identify pilot projects. Take baby steps for this stage. Start with small to medium-sized projects and scale to the next larger project. Recognize that this involves a learning curve and can take up to a year to transition from AutoCAD. As you work through your implementation, be sure to keep management and project managers updated on status, what support/training you need, etc.
Don't forget to leverage learning resources. Free and paid webinars and online content, Autodesk forums, Autodesk Authorized Training Centers, and so on. Read more about How to Find the Right Kind of Autodesk Training.
As you work through your pilot projects, constantly review and revise the project successes, issues, and failures. Harvest your projects and create a template from them. Start to involve more employees and challenge team members to utilize new features and workflows.
Moving up the learning curve, start to educate yourself and embrace Revit features such as image and data visualization and virtual and augmented reality technologies. Embrace the cloud. BIM 360, for example, is a cloud-based tool that lets you manage the entire construction lifecycle and help you see the big picture. You can also use the data in Revit to hand-off to facilities management teams so they can hit the ground running with the new building.
4. Setting Up the Revit Model
Now onto some in-product tips.
Perhaps the first thing to know about Revit and how it differs from AutoCAD is that multiple people can work in the Revit model at once. Simply enable worksharing: "Collaborate" > "Manage Collaboration" > "Collaborate". This central Revit model is saved on your network server. But you can also enable local models. When a user opens that project, they automatically download a copy to their workstation (the local model). Local models and the central model synchronize every 30 minutes so that changes are saved. Be sure to save and sync regularly, every 30-45 minutes. Revit keeps 20 backups in case of disaster, don't change this setting, you need clean backups in case you need to restore data.
You can also link models from other consultants to your central model (similar to AutoCAD xrefs). These linked models can be updated as you receive newer versions. It's also possible to import and link other formats, such as AutoCAD DWG.
If you prefer not to buy a network server for your central model, you can take advantage of Collaboration for Revit. This cloud-based worksharing system hosts the central model in the cloud and allows access from anywhere. With all project data centralized you'll benefit from improved communications and collaboration across the team.
Read more in Best Practices for Rolling Out New CAD Software.
5. Best Practices When Working in Revit
A must-do best practice is to keep your software up to date! Autodesk typically publishes three or four interim updates a year, in addition to the annual release. These updates include important patches and fixes that can keep you operating uninterrupted.
Another item of note is that Revit is not backwards compatible. You can't open a Revit 2018 file in the 2017 version. You can open 2017 in 2018, but if you're working as a team, ensure that everyone is using the same version year.
Finally, once you're in Revit, be sure to always open your Revit file from the file menu and check that the "Create new local" option is checked. If you click directly on the Revit file, you may find you're opening the central model and working within that rather than a local model – a big no no.
6. Levels, Views, and Sheets
Moving on to some of the more specific items inside the model starting with the major interface items in Revit including levels, views, and sheets. This is where it's really worth taking a look at the on-demand webinar, because this shows levels, views, and sheets at work in an actual model – what they are, how to create them, etc.
7. Families
Families are an integral part of Revit and raise many questions among users. Basically, anything that's a component in Revit is a family – think doors, chairs, etc. These contain parameters that define the family, such as the manufacturer, materials, etc.
Then there are system families. These are a little more advanced and are used to create basic building elements – walls, floors, stairs, pipes, etc. System families include multiple elements such as the building components of the layers of a wall and behave in a model close to how they would in the real-world. Instead of being represented by lines in AutoCAD, think of it as more of a real-world representation. Creating new and editing existing families is done in the Family Editor – a graphical 3D editing mode that's separate from the project view.
Tip: A best practice for creating families (and avoiding "bad families") is to use the smallest file size you can build or find while maintaining enough detail for a 3D view. There is plenty of information on the web for how to create Revit families.
8. Things that Can go Wrong (and what to do about them)
When things go wrong you may encounter warnings, worksharing messages, software crash messages, and corruption messages. Depending on the content of the message, you may be able to ignore then, otherwise you'll be required to abort the task and fix the issue before proceeding.
Error messages to expect in worksharing mode, include notifications that someone else is working on a particular element or work set and that they need to synch before you can work on that element yourself. Other warnings occur when two people are synching back to the model simultaneously and Revit must decide which changes get committed to the central model first. It's a good idea to come up with a synching schedule among your team to avoid any conflict.
Crashes happen so it's a good idea to ensure you're running the latest version (in case it's a missing patch issue) before you submit a customer error report to the dev team.
9. How to Get Technical Support
To create a support case, go to your Autodesk Account and articulate what you're seeing in the context of the task you were performing, what you expected to happen, and what Revit did instead. Include any pertinent information such as the model, screenshots, any errors, etc. Alternatively, you can call a support hotline or schedule a call for someone to call you back at a time that suits you. The call functions include a screen share function.
You can also want to check out the following:
• Revit In-Product Help (press F1)
• Autodesk Services Marketplace – Where you can compare, connect with, and hire Autodesk-approved service providers for help.
• Autodesk Knowledge Network – this includes contributions from Autodesk, its community, and partners.
10. Learning Resources
Finally, to get the most out of Revit, encourage users to learn by attending conferences like Autodesk University (if you don't have the budget, watch many of the sessions free online), join local Revit/BIM/industry group meetings like AUGI, and join webinars.