State and Local Outlook: Over the Horizon Opportunities for FY23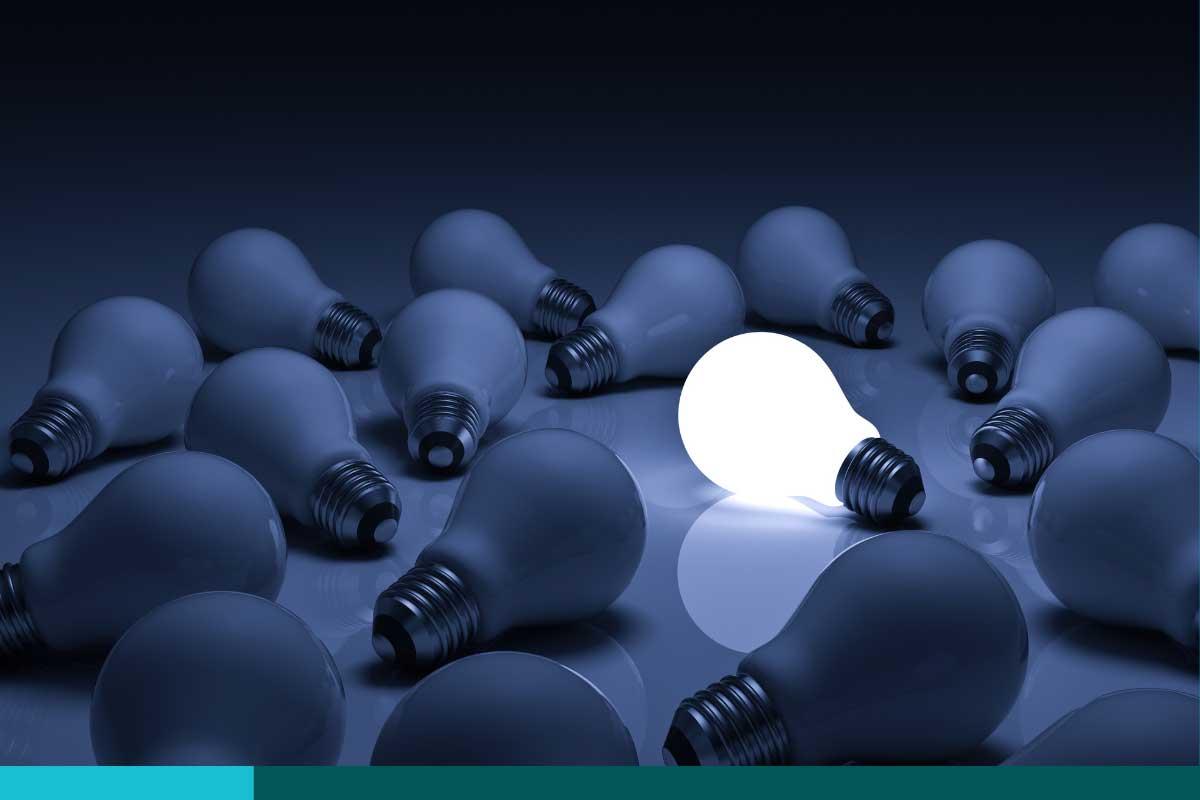 2022 is ending, and it is time for U.S. public sector leaders to reflect on lessons learned while planning for the upcoming state and local government fiscal year-end. This year's NASCIO Annual Conference highlighted the post-pandemic technology trends and challenges that are defining 2023 policy agendas and the future of technology acquisitions. The conference referenced the State Chief Information Officer Survey which assessed state CIOs' thoughts on a wide array of topics that affect their roles as public sector technology and business leaders in today's modern world.
Over the last couple of years, the role of the modern CIO has taken on more of an enterprise role. In fact, CIOs were surveyed on which attributes were most important to achieving success in their roles and identified strategist, communicator, and relationship manager as the top drivers. They also identified digital government services and the citizen experience, legacy modernization, broadband expansion and adoption, and expansion of remote and hybrid work options as their highest-priority business processes. And unsurprisingly, cybersecurity is consistently ranked as the top concern for state governments, which was captured in the 2022 Deloitte-NASCIO Cybersecurity Study.
Digital government has quickly become a must-have for government services. These efforts are predicated upon accelerated citizen demand, which is a focal point for the U.S. public sector and has become highly dependent on tools that can expedite services and enhance efficiency. The next generation of the citizen experience is driven by technology that can create personalized, user-friendly government services, such as e-portals for driver's license renewals and chatbots for public health service delivery. IT buyers recognize that things like cloud adoption, artificial intelligence-based automation tools and secure architecture that utilizes development platforms, such as low-code/no-code software, are now an integral part of enterprise sustainability.
Legacy modernization has been a longstanding issue for state and local governments. From both an enterprise and risk management standpoint, legacy modernization helps reduce limitations and challenges that state governments face daily. In 2023, technology acquisitions will be sure to prioritize legacy system modernization, which will be necessary to ensure the government enterprise is resilient and sustainable.
Bridging the digital divide and corresponding equity gaps has been a high priority nationwide and will continue to stay top of mind for state and local leaders. The issue of the digital divide has solicited a broad spectrum of efforts, as it has emerged as an issue that is paramount in achieving equality for all citizens. Propelling this initiative forward is the influx of federal broadband funding from the Federal Communications Commission (FCC) grants and funding from the Infrastructure Investment and Jobs Act (IIJA).
For state and local leaders, the topic of workforce challenges has been one of utmost concern. State governments are struggling with issues around staff recruitment and retainment, facing difficulties navigating post-pandemic expectations and increasing competition with the private sector. Hybrid and remote work models are now quite common and are influencing the newest generation of workers to seek flexible employment arrangements. Workforce challenges around cybersecurity have triggered additional cause for alarm. As the talent gap persists, state leaders tasked with overseeing network security are facing increasing dependence from local government and education and a threat landscape rife with uncertainties.
Following suit with the national cybersecurity agenda, cybersecurity continues to stay top of mind for state and local leaders. As modernization and digitization efforts continue to define the current landscape, cybersecurity risks also continue to grow, putting our country's infrastructure at elevated risk. Many states are addressing cybersecurity issues through a "whole-of-state" approach that focuses on strengthening communication channels with federal and local governments and school districts utilizing robust resources, state policy and governance, emergency management and creating a team mentality.
IIJA highlights these risks by including various infrastructure funding programs focused solely on cybersecurity and resilience, while permitting some funding allocations (eligible use categories) to go towards shoring up cybersecurity resources throughout other categories and infrastructure investments. In September, the Department of Homeland Security issued its notice of funding opportunity for the $1 billion state and local cybersecurity grant program, which will help state and local governments jumpstart their cybersecurity initiatives. While it isn't a large enough bucket of funding to ensure significant progress at the government level, many CISOs are hoping to utilize funding to enhance collaboration efforts between state, local and education (SLED) entities and stakeholders through a shared services model.
In 2023, cybersecurity will continue to require an "all hands on deck" approach. Therefore, technology investments will be geared towards solutions specializing in sound security measures such as keeping operating systems up to date, software and firewall protections, securing a reliable backup system, cyber training for staff and testing for vulnerabilities, systemwide multi-factor authentication (including for remote work), continuous security monitoring, multifactor authentication, encryption, and cloud backup processes.
The introduction of new state leadership this fall, accompanied by widespread awareness of inefficiencies and overall push toward digital transformation, provides a welcoming environment for the adoption of new and innovative technology solutions. It is undeniable that government services are antiquated and unable to meet current demand. Now more than ever, the U.S. public sector will focus efforts on enhanced delivery of digital citizen services. Acquisitions will be tailored to tools and solutions supporting collaboration, citizen-facing connectivity, efficiency, workforce modernization, security, consolidation, and resilience. Post-pandemic requirements are now structured to box out tools and solutions that are inefficient, fragmented and risky for the government enterprise over time.
State leaders have stated their preferences for vendor propositions - have confidence in your solution, flexibility in your approach and a sound value proposition for the state. Agencies are overburdened with operational work and often defer to those doing the actual processing; so, hit the ground running by centering your conversations around the citizen experience, where it has worked before and the economic impact. Do your due diligence and understand the state's strategic plan and vision. Remember, SLED leaders appreciate and are more apt to invest in innovative technologies if they have visible examples of successful implementation of that product or solution elsewhere. Fortunately, today's modern world has and will continue to encourage the U.S. public sector to take on more of an innovative enterprise role, rewarding states and localities that have fully embraced modernization.
About the Author:
Yvonne Maffia is the senior analyst on the TD SYNNEX Public Sector Market Insights team covering State and Local trends across the Public Sector.