[Webinar] Deliver Government Apps and Services at the Speed Constituents Demand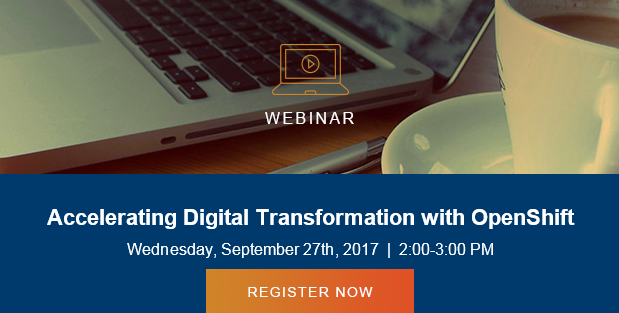 With pressure to better respond to evolving agency needs, do more with less, and all that jazz, government agencies are turning to modern tools and DevOps practices to help developers become more efficient in delivering innovative solutions.
One way of doing this is using container technology. Containers and DevOps practices give developers the freedom to work on applications while operations can focus on the infrastructure. One such solution is Red Hat OpenShift. OpenShift provides a set of container-based open source tools enabling digital transformation, which accelerates application development while making optimal use of infrastructure. OpenShift is primarily built on Docker containers and orchestrated using Kubernetes container cluster management.
OpenShift addresses many of the challenges inherent in legacy environments that prevent agencies achieving agility, scalability, and quality in application development.
IDC has some interesting stats on the impact of OpenShift. When surveyed, IT managers found that the implementation of OpenShift resulted in:
• Faster development life cycles
• The delivery of more applications and features – "We're releasing apps 20 times a year with OpenShift…we're moving four times faster now – two weeks compared to six to eight weeks," said one IT manager interviewed by IDC.
•Increased application quality – "OpenShift has increased the quality of our applications because we have more environments where we can test. So we can do various stages of tests from dev, QA, and UAT. It's also more agile to spin up the environment and less prone to error, especially on the deployment and releases, so it has had a huge impact."
OpenShift doesn't just provide a robust, flexible, open source development platform, it also supports broader digital transformation initiatives such as public and hybrid cloud migrations, containerization, and microservices.
If you're curious to know how Red Hat OpenShift can help accelerate your agency's digital transformation join DLT's Rick Stewart for a live webcast on September 27th at 2.00 PM EDT.