Election Security 2020: The Work Goes On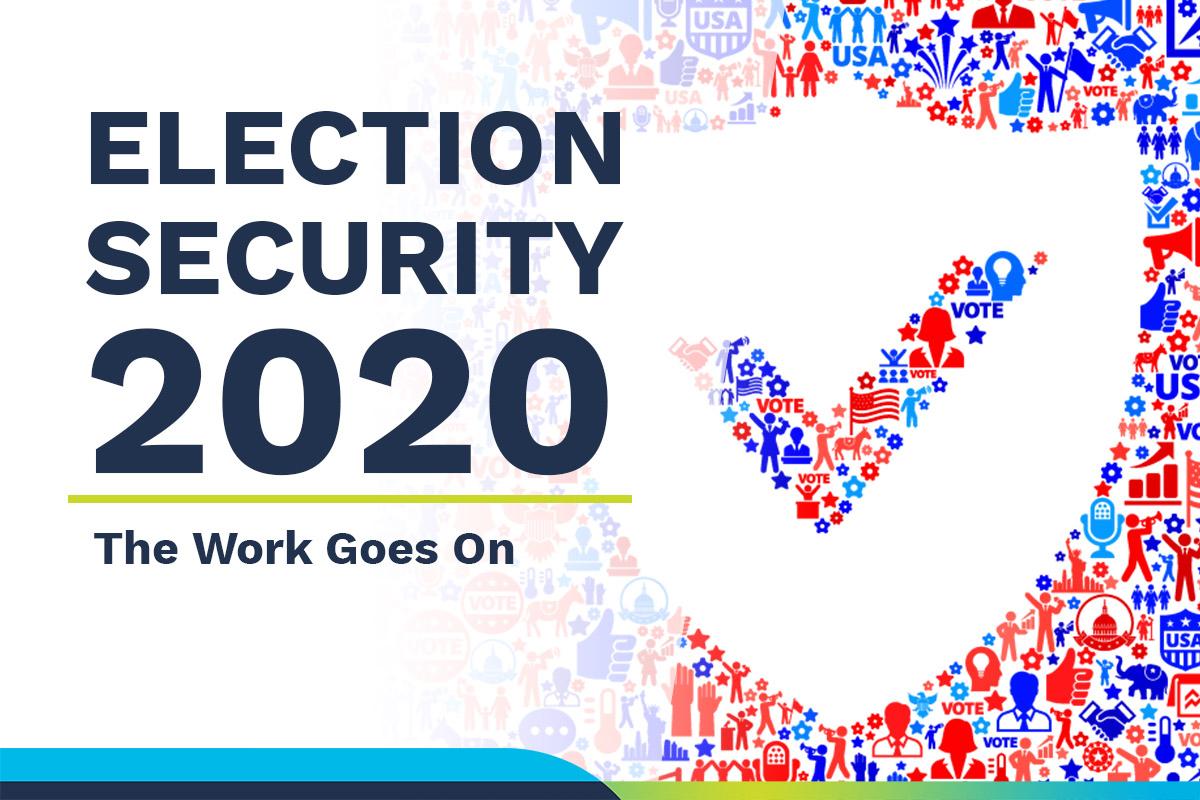 Election day has come, and it has gone, with a few states still counting votes, the projected President-elect is Joseph R. Biden, with Vice President-elect Kamala Harris making history as the first African and Asian American women to be elected to higher office. However, just because the election is over does not mean that the task of securing the U.S. elections infrastructure stops; in fact, the work must continue.

When DLT launched its election security campaign with the focus of raising awareness, we had no idea how or what would happen on Nov 3rd. What we knew for sure was that local and state government officials have been looking for unique election security solutions to combat bad actors and protect voters since the 2016 presidential election. Raising awareness was vital in DLT's driver to the success of the election security campaign, and we could not have accomplished it alone without our partners AWS, RedHat, Cherwell, and CrowdStrike. Having these partners write blogs, express views on podcasts, and provide customer-facing case studies and resources allowed DLT to highlight our multiple election security unique solutions and perspectives.

From Austin to Philadelphia, Washington DC, and Los Angeles, we had various decision-makers across the country view and digest the unique election security resources. With the help of GCN, a third-party federal and state publishing company, DLT was able to highlight topics such as the danger of ransomware attacks to why the United States must update its election security infrastructure. However, we did not stop just with these topics! Partners like Cherwell presented industry examples such as how they partnered with the LA County Registrar-Recorder/County Clerk's Office to improve the voter experience for 5.4 million registered voters. Other partners like CrowdStrike, joined our Chief Cyber Security Technologist Officer Don Maclean as part of DLT election security podcast series they discussed the importance of election security and how CrowdStrike uses advanced technology to track bad actors from rogue nations.

Overall, what an exciting time in election history! Our partners took the first step in combating election security from podcasts, blogs, whitepapers, and targeted eNewsletter it is safe to say we successfully raised awareness on this crucial topic. Although the election is over, the work is just beginning; with local and state elections coming up in 2021 and the midterms in 2022, we will continue to face security threats. Raising awareness, implementing a strategic plan, and providing cost-effective solutions is the key to protecting voters.

For updated information, blogs, podcasts, and other election security information, please visit DLTs Election Security Hub.