Powering Public Sector Progress: The Role of Data Analytics in SLED Governments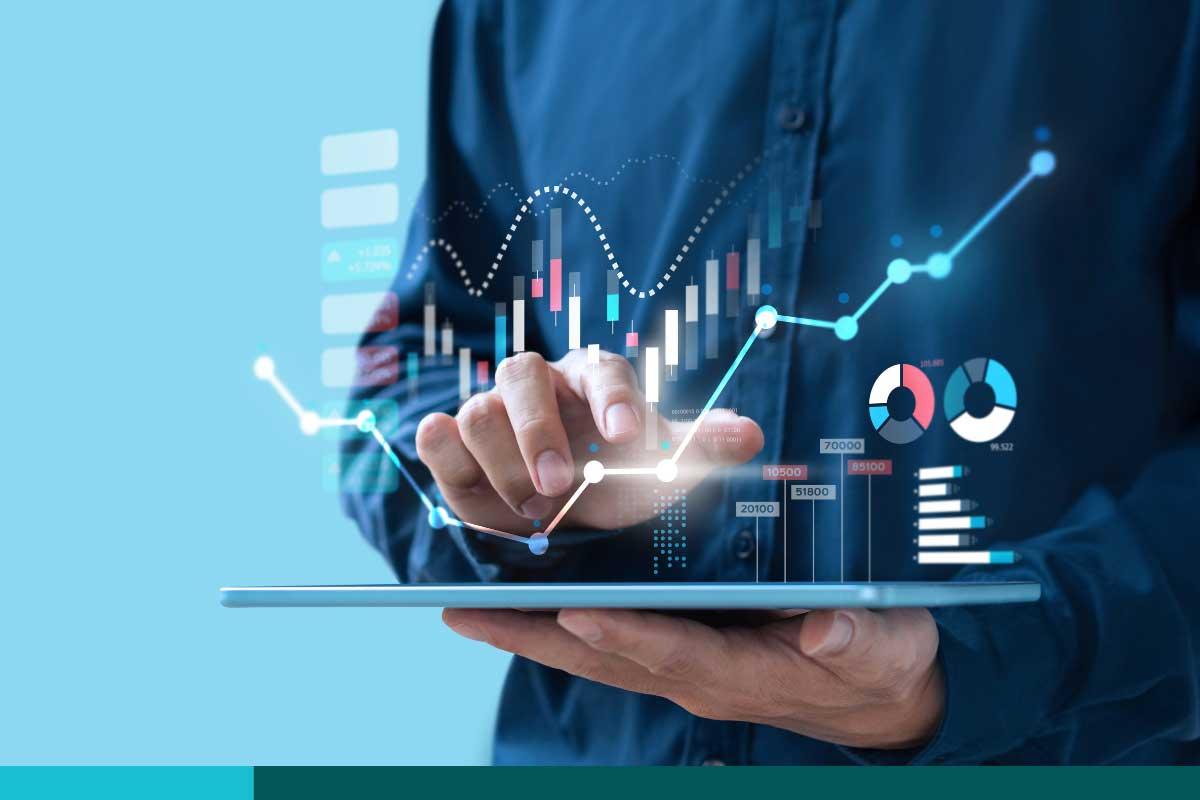 Data analytics played a pivotal role in state, local, and education (SLED) governments' response to the COVID-19 pandemic, and the emphasis on the importance of data has only continued to magnify over the last couple of years. Data analytics and related technology tools provide a host of benefits ranging from real-time data analysis, increased transparency and accountability, streamlined citizen facing services, better decision making and savings in both costs and time. According to a 2019 study done by McKinsey & Company, "government stands to gain $1 trillion globally from using data analytics." In fiscal year (FY) 2024, data analytics is reshaping the government enterprise and technology investments will continue to be data focused. By partnering with SLED agencies, information technology (IT) vendors and partners can help further the public sector's mission and vision of becoming a leader in service delivery and modernization.
In 2024, state and local governments will rely on data to direct policies and initiatives, with most states housing data teams and chief data officers under their central IT umbrellas. Many agencies are utilizing cloud-based data analytics systems to funnel information, whether it's personal health data, property taxes, or DMV data, across agencies and jurisdictions. Interagency data-sharing has become a top priority post COVID-19 pandemic, especially as security and privacy concerns continue to be top of mind.
The more data these organizations collect, the harder it becomes to guarantee quality and accuracy. Data-driven decision making has become a core pillar of enterprise operations, but if data is bad or inaccurate, those decisions are useless. Vendors that offer data analytics tools or solutions that can pinpoint data inaccuracies are well-positioned to highlight the benefits their products have on bridging gaps in strategic operations, particularly for education institutions who are dealing with an influx of student data and who have identified data management as a top priority. Vendors with cloud solutions will also see ample opportunity, since the use of the cloud supports the unity of data sources, process automation to accelerate state and municipal services and enhance security posture. Position yourself as a problem solver – how can your solution address the problems of data overload, inaccuracy, getting data to the citizen, data security and other challenges.
Local governments are employing the use of data analytics to address issues such as mental health and homelessness, using these technologies to identify and mitigate trends and threats to the well-being of the populations they serve. Education institutions are using data analytics to drive individualized student outcomes and guide institution decision making, while also employing creative technology applications that revolutionize teaching and learning. For example, big data analytics is allowing administrators to study and identify causes of student dropout rates, affording them opportunity to develop strategies that enhance student retention.
Data intelligence technologies such as artificial intelligence, machine learning, and Internet of Things (IoT) sensors, drones and mapping tools are being utilized across all SLED verticals to optimize performance and streamline services. This is creating opportunities for vendors who specialize in visualization tools, analytics, making data discoverable and accessible, as well as for those who have robust solutions to improving governments' management and use of data. Show your customer how easy it is to integrate your solution within the existing data infrastructure; how compatible it is.
For instance, artificial intelligence (AI) is now frequently used within the health and human services vertical to automate tasks and reduce staff workloads, saving time and allowing employees to focus on mission-critical objectives. AI has also become instrumental in the health IT fields of biomedicine and biosecurity, and this will be reflected in technology investments. Within public safety, law enforcement agencies are becoming increasingly more reliant on digital evidence and the use of data analytics to mitigate time spent on data searching and analysis. These technologies have provided agencies with the capabilities to identify trends and patterns, making marked improvements to public safety that would not have been possible otherwise.
Other technologies such as visualization tools, can provide SLED entities with pattern analysis capabilities, which can be helpful when analyzing the needs of a population, all while saving the government enterprise money over time. Advanced analytics can identify patterns and anomalies in areas such as climate science, which will continue to garner attention at all layers of government as the administration continues to make it a priority. We will continue to see acquisitions around technologies that support agency climate missions, such as those that can model and simulate climate related data, provide visibility, and focus on climate-related citizen facing platforms.
We just entered a new SLED fiscal year which means it's time for forty-six states to receive their new budgets and technology plans and projects begin to kickoff. This is an optimal time to work with SLED customers to review their budgets and understand what their upcoming priorities and challenges look like. Recognize that each SLED agency is unique; you'll want to take into consideration their distinct pain points and requirements. There is no doubt that big data technologies are influencing acquisitions across all SLED entities, and you will want to tailor messaging around how data and analytics solutions complement the public sector transformation and modernization efforts. Be prepared to discuss the benefits around how data analytics can boost productivity, streamline customer service, provide real-time insights, reduce costs and support their goal to emerge as an innovative leader in the citizen experience. This fiscal year, if you can demonstrate how your technology can help further the public sector's mission and vision of becoming a leader in service delivery and modernization, you will find more opportunity than ever before.
About the Author:
Yvonne Maffia is the senior analyst on the TD SYNNEX Public Sector Market Insights team covering State and Local trends across the Public Sector.