Why Automation is Critical for Managing the Government's Largest Networks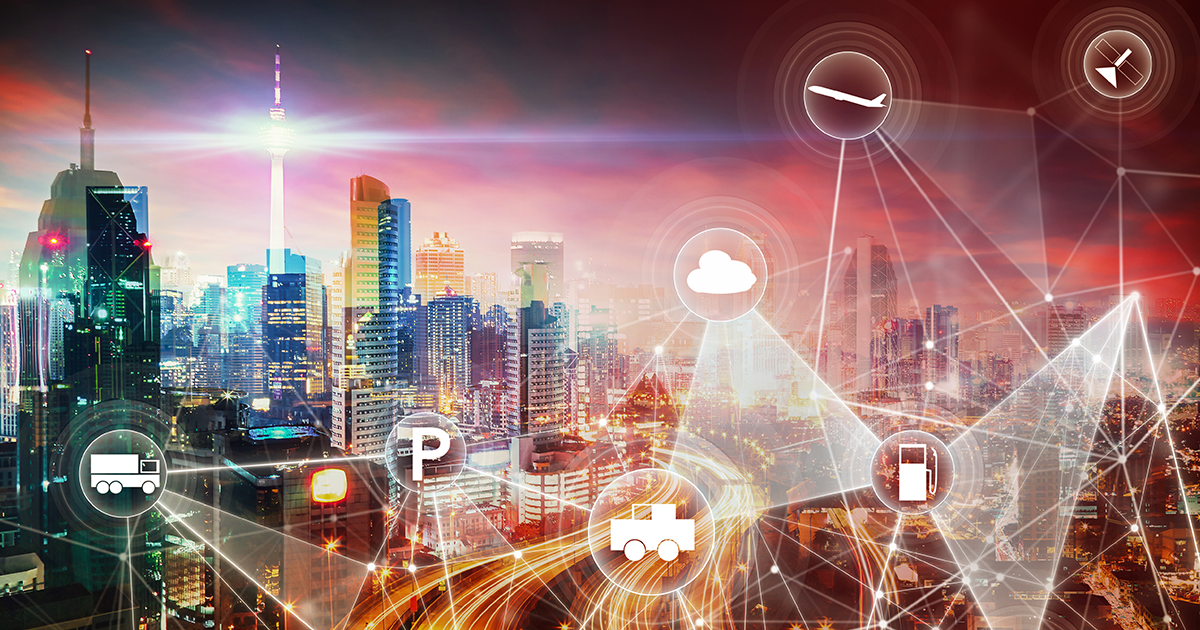 Government networks are some of the largest in the world. Ensuring these mission-critical infrastructures are optimized for automation and performance—particularly in today's increasingly complex hybrid IT environments—is quite a tall order.
How do federal IT pros ensure the high availability required? How do they connect faults to performance, and make direct connections between networks, systems, and applications within large, hybrid environments?
While there are many ways to approach such a complex task, automation should be at the foundation of every federal IT pro's performance strategy.
Automation Advantages
Automating network configuration demands is a perfect place to start. Managing configurations manually for different devices spread over multiple locations requires extensive administration time and effort.
Automating this has four primary advantages:
1. Save time, increase productivity. Continuously monitoring device configurations and receiving immediate notifications of configuration changes dramatically simplifies managing network configuration files, particularly in multi-vendor network environments. Invest in a network configuration management tool with automated network backup, change monitoring, change approval, and bulk change deployments.
2. Reduce downtime caused by failed devices. Automated configuration management means there are full device configurations stored—which, in turn, means they can be easily restored or copied to set up a new device or replace a failed device. A tool that sends notifications in real-time whenever there is a configuration change helps backtrack and check if a recent configuration change is the cause of a network issue.
3. Accomplish configuration changes quickly and efficiently. Configuration change errors are not uncommon, and can have cascading effects including network outages and downtime. Automated configuration can help identify and fix configuration change errors. Consider deploying bulk configuration changes across multiple devices and device types to save what can be an hours-long task.
4. Compliance with regulations. Every federal IT pro is aware of the importance of meeting compliance requirements. An automation tool can help enforce compliance management policies by identifying and closing network security gaps. These tools can make your STIG deployments and Command Cyber Readiness Inspections as simple as clicking your mouse. Additionally, the ability to require network changes to be approved before being pushed out can help ensure that no changes violate regulations.
Add Network Monitoring
Automation has so many advantages on its own; add in network monitoring, and the federal IT pro is that much better equipped to ensure optimal network performance.
Start with a tool that provides hop-by-hop monitoring. This will provide the ability to view performance, traffic, and configuration details of devices and applications that are on-premises, in the cloud, or across hybrid environments. With critical path hop-by-hop analysis and visualization all along the service delivery path, it is possible to view network performance and traffic details, regardless of device location.
Take this concept further by finding a tool that can create a visual traceroute through all critical network paths. A good tool will provide the ability to measure the performance characteristics of each network node and link, determine what infrastructure is in the path, and where traffic slowdowns are happening.
In addition to hop-by-hop monitoring, add bandwidth monitoring to better understand bandwidth use by application, protocol, and IP address group—and be prepared for bandwidth and traffic spikes that could negatively affect network and application performance. Good tools here provide the ability to identify which applications, categories, and subcategories consume the most bandwidth.
Look for something that allows for network traffic forensics, and gives you the ability to analyze these traffic patterns over months, days, or minutes. With this level of historical data available, it will be that much easier to find the root cause of issues, and significantly reduce your Mean Time to Resolve (MTTR) metrics.
Conclusion
Ensuring optimal performance is the end goal; automation is key to achieving that goal. There are many ways to implement automation, and many automation tools available. Start by learning which tools are designed for large-scale networks. Investing in products that scale will be an initial, critical differentiator. After that, narrow down the options by ensuring that the company and product are approved for use on government networks, and ensure that the product offers the correct mix of flexibility and capability for your environment.
As a federal IT pro, the mission is the bottom line; the time saved through automation can help sharpen that focus. Implementing automation tasks and workflows will allow time to focus on developing and deploying new and innovative applications, and ways to deliver those applications to users more effectively so they can have the tools they need to do their jobs more efficiently. The end game will result in a significant ROI and better controls, but remember that it's important to allow the teams to deploy these tools properly. Your time, energy, and efforts will be rewarded in spades.
*Article by Paul Parker, Chief Technologist, Federal & National Government at SolarWinds