Exclusive Interview: NetApp Data Fabric Revolution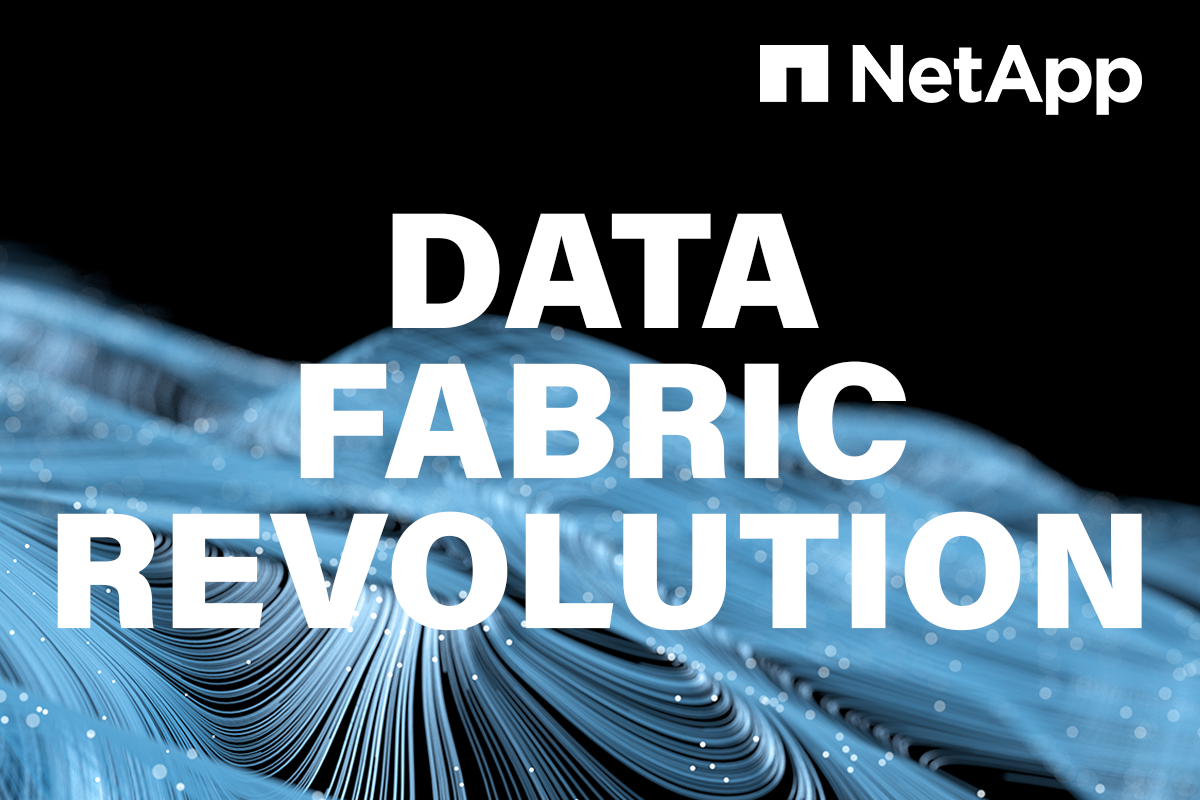 DLT Solutions recently sat down with NetApp Senior Director of U.S. Public Sector Channel Sales, David Drahozal, to discuss the recent revolution of NetApp's data fabric solutions.
DLT: So David, tell us a little about what you do at NetApp.
David: For over a decade, I've had the privilege of leading the US Public Sector channel here at NetApp. Its been a real exciting time as we have evolved from a NAS company to a leader in the consolidated virtualized data center, to today being a leader in hybrid cloud capabilities.
DLT: So what's new at NetApp? Is there anything exciting you are working on?
David: At NetApp, we are very excited to announce the revolution of our data fabric. In June, we announced a suite of new solutions and services that deliver a seamless hybrid multicloud experience. This includes the availability of NetApp® Cloud Data Services on NetApp HCI, the ability to expand with persistent storage across the biggest public clouds, and the ability for customers to manage, use, and pay for cloud services the way they want to.
DLT: That's very exciting. How do you think NetApp's new data fabric offerings are going to impact the public sector?
David: The public cloud has created a new standard for IT that government agencies must match to provide the experience that users enjoy in the cloud and now demand on-premises. To be successful, organizations must fuel data-driven innovation by leveraging the cloud and modernizing their IT, bringing the power of the cloud to every part of their business through a seamless hybrid multicloud experience.
That is where NetApp comes in. Only NetApp, with its data fabric strategy, has what customers need to build a unique data fabric designed for their business—in any cloud, in one experience.
DLT: No government IT infrastructure is the same, how do NetApp's new offerings address the challenges associated with those differences?
David: While it is true the government agencies have variety in their infrastructures, hybrid multicloud is clearly now the de facto IT architecture. NetApp's data fabric offerings enable government to seamlessly manage data across a multitude of IT infrastructures, covering on-premises and multiple public cloud service platforms. As the public sector increasingly prioritizes data as a strategic asset, NetApp's new multi-platform offerings empower government end users with the flexibility and consistency needed to maximize the value potential of their data.
DLT: That sounds very advantageous to the government end users building on these platforms. What are some of the new NetApp solutions that are delivering this value to developers?
David: Of course. NetApp Kubernetes Service on NetApp HCI provides an automated Kubernetes deployment engine, Application Marketplace, and Application Orchestration, now with NetApp HCI as a deployable region. Public sector developers can now meet the demands of the business by automating management complexities and without sacrificing performance for scale limits, freeing developers to move from idea to deployment in record time.
Another solution is Cloud Volumes on NetApp HCI which provides high-performance persistent storage, delivered through streamlined and simplified user experiences, in all major public clouds, now extended on-premises with NetApp HCI. With Cloud Volumes, customers can simplify how they deploy and manage services across their premises and the public cloud in a frictionless, cloudlike consumption experience.
DLT: Those sound like some very valuable solutions for the public sector. How is NetApp's new solution set helping government manage their data on the cloud?
David: NetApp Cloud Data Services help government organizations transform by enabling them to take advantage of cloud innovation with enterprise data services that are consistently delivered across their choice of cloud.
One of those services is the new beta release of Cloud Volumes Service for Google Cloud, which fulfills availability of fully managed, pay-as-you-go data services across your choice of the leading cloud providers. Government agencies should find this solution very appealing as they are increasingly utilizing Software-as-a-Service (SaaS) offerings to build their data fabric.
DLT: You mention data fabric. What exactly is a data fabric? Why should the public sector care about building one?
David: Building a strong data fabric is essential if a government agency wants to effectively manage its data. A data fabric provides a common framework for a seamless hybrid multicloud experience. By using NetApp to build their data fabric, agencies can build their unique data fabric to discover, integrate, automate, optimize, protect, and secure their data, applications, and resources.
DLT: It sounds like a building a strong data fabric is integral to the success of a data management strategy. You have mentioned data management and utilization, and the importance of building a strong data fabric. but are there any new NetApp solutions that help the public sector get insights from their data?
David: Of course! What good is data if you can't get any insight from it? NetApp Cloud Insights is now available as a "freemium" offering with a free Basic edition for NetApp systems that includes NetApp HCI and NetApp AFF systems. The service also includes monitoring and placement optimization for NetApp HCI and NetApp Kubernetes Service in addition to real-time dashboards.
DLT: Wow, it really sounds like NetApp is stepping up their game when it comes to delivering innovative solutions to the government. Is there anything else you would like to share with us today?
David: The market is evolving and it's important for customers and partners to focus on technology that can provide a path to the hybrid world. NetApp is delivering technology that manages an agency's most valuable asset, its data! NetApp has strong capabilities with all the largest cloud providers, as well as offering private cloud, and on-premises solutions. If an organization's data is an asset, they need to let NetApp manage that key asset.
To learn how to become a data-centric organziation and fast-track your digital transformation, read DLT and NetApp's ebook A Data Fabric Strategy for Govies.