A Civil Engineering Love Match: How InfraWorks and Civil 3D Come Together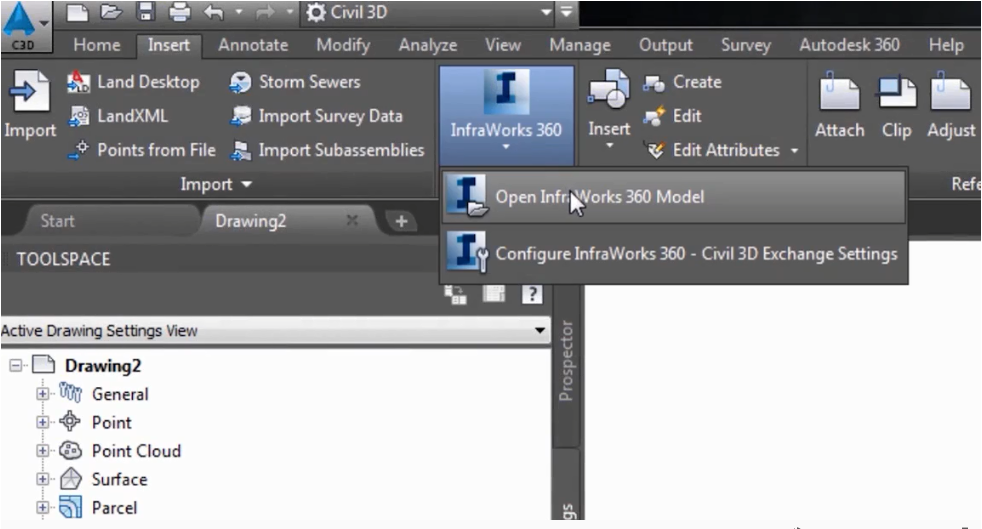 If you currently use Autodesk's flagship civil engineering design software, AutoCAD Civil 3D, you may have heard about its close cousin, InfraWorks. InfraWorks is an infrastructure design software that supports BIM processes and helps designers and engineers work in infrastructure projects in a real-world context using cloud capabilities.
InfraWorks originally started life as Autodesk Infrastructure Modeler, a tool that was bundled with other Autodesk products to help you communicate your design intent in the context of their surroundings – things like immersive 3D visualizations, etc. You could also export data from Civil 3D to save re-creating it.
With time, InfraWorks has emerged as a standalone powerhouse design tool with options for site analysis, model creation, drainage design, flood simulation, and collaboration features that let you share cloud models with project teams and other stakeholders for real-time feedback.
It has also evolved to provide the perfect complementary solution to Civil 3D. While InfraWorks is a great tool for preliminary engineering and contextual design in a visual environment that supplements Civil 3D's more detailed engineering and documentation capabilities.
But how do they come together? How can you prepare and translate Civil 3D data for use in InfraWorks and vice versa?
If you're interested in learning how InfraWorks can help enhance your civil design processes, check out this recording of a live class at Autodesk University in which the folks from Autodesk explain how InfraWorks and Civil 3D were made for each other.
You'll also learn which objects translate between each program, and which do not, as well as how to get a Civil 3D corridor into InfraWorks for use in your model.
If you really want to rock your civil infrastructure projects, you can now get InfraWorks, plus Civil 3D, and ReCap in one integrated solution, at a much reduced price than if you purchased each tool separately. Check out the Autodesk AEC Collection to learn more.